Old Letters
Archived cases where there is no current actions – for whatever reason.
China activists breach Liu Xia's house arrest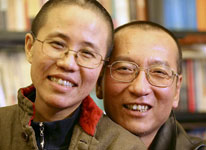 Liu Xiaobo is a prominent Chinese intellectual, democracy activist and the world's only imprisoned Nobel Peace Prize Laureate. He received an 11-year prison sentence in 2009 after he helped write Charter '08, a political manifesto, which promoted peaceful democratic reform and called for greater respect for fundamental human rights in China and an end to one party rule. His case is the first we featured on this letters page – see more at the bottom of the page.
Shortly after Liu Xiaobo received the Nobel Peace Prize, Chinese police placed his wife, Liu Xia, under house arrest without any charges or legal due process. They both continue to be held against their will for the peaceful expression of their beliefs. It's been more than 26 months since Liu Xia has been able to talk to others or leave her apartment freely.
The video below illustrates her harrowing situation as activists temporarily breached her more than two years of house arrest imposed by Chinese authorities.

Please take action. Demand the release of Nobel Peace Prize Laureate Liu Xiaobo and his wife Liu Xia.
Nobel Peace Prize Winner Liu Xiaobo
P
rominent Chinese scholar and 2010 Nobel Peace Prize recipient Liu Xiaobo was charged with "inciting subversion of state power." He was given an 11-year prison sentence on December 25, 2009 simply for co-authoring a proposal for political and legal reform in China.At the completion of the prison sentence, he will also be deprived of political rights for two years. The Beijing Municipal Higher People's Court upheld the appeal of the prison sentence on February 11, 2010.
Liu Xiaobo was sentenced, after a two-hour trial, based on writing six articles distributed on websites hosted outside mainland China between 2005 and 2007 and devising Charter 08, soliciting signatures to it and publishing it online.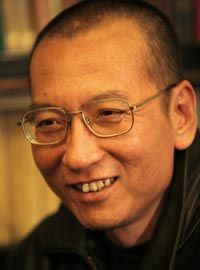 Charter 08 calls for protection of universal human rights and democratic reform. The Court considered it "slanderous" and an attempt to incite the subversion of the current regime. In the six articles, Liu Xiaobo criticized corruption, censorship and one-party rule and advocated developing a democratic multi-party political system. The Court considered this "rumor mongering, slander and smear" which exceeded the limits of freedom of expression, constituting a criminal offense.
Liu Xiaobo was awarded the Nobel Peace Prize on October 8, 2010 for his long and non-violent struggle for fundamental human rights in China. He was informed the following day by prison guards.
Amnesty International considers Liu Xiaobo a Prisoner of Conscience. If you want to read more about his plight and write a letter calling for his release visit the A.I.USA site.
Woman Sentenced to Death by Stoning
A 20-year old Sudanese woman was sentenced to death by stoning on 13 May, on charges of adultery. She did not have access to a lawyer during her trial, and was convicted based on testimony she gave after being beaten by her brother. She is being detained with her baby. She in psychological distress and does not understand the nature of her sentence. A nice update is that Intisar Sharif Abdallah – sentenced to death by stoning in Sudan – has been released through lack of evidence.
Chen Guangcheng
Chen Guangcheng, has now flown to the USA with his wife and children, to take up a fellowship at New York University. There is an update here in the Guardian, which gives a brief resume of the story.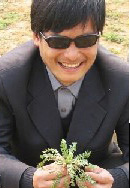 But their ordeal is not over – members of Chen's wider family and the brave individuals who assisted his escape face serious reprisals and we are worried for their safety. Amnesty International are particularly concerned for Chen's nephew who is being held on suspicion of murder and has been denied access to a lawyer of his choosing.
Please email the Chinese authorities, via this A.I.U.K. link, urging them end the harassment of Chen Guangcheng's associates
Community Fairs & Stalls
In the past we held many stalls at Trade Union Conferences when  they visited Bournemouth, plus we had our own Garden Party.
Times have changed, but May & Ted still keep the flag flying at a few Community Fairs – such as in Winton.& Boscombe. They have some events coming up in 2015.
So if you have any second-hand books, jewellery (even broken), scarves, handbags (particularly evening), bric-a-brac or other knick-knacks in any condition that you wish to donate, please let  May Stevens know  (01202) 510886. They can collect.