Old Letters
Archived cases where there is no current actions – for whatever reason.
Case Files
A case file is an Amnesty International action that groups such as ours take on to work on over a long period of time.  This will focus on one individual or situation and this long term narrow focus ensures a constant pressure on authorities to take action.
Marielle Franco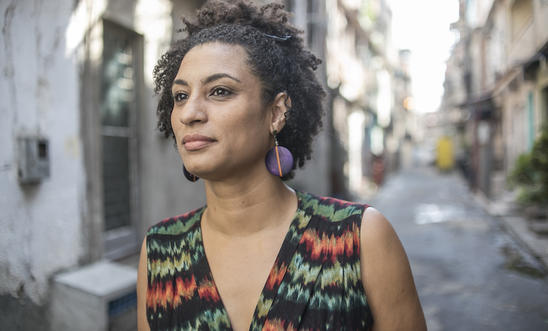 On 14th March 2018 Marielle Franco – human rights defender and councillor of Rio de Janeiro – was shot dead in a drive-by shooting in Rio de Janeiro's Estacio neighbourhood, after having participated in a debate with a group of young black women, entitled "Young Black Women Moving Structures". Her driver, Anderson Gomes was also killed.
For 10 years Marielle worked tirelessly to promote the rights of black women, LGBTI and young people in Rio. As a member of Rio de Janeiro's State Human Rights Commission, for more than 10 years she publicly denounced extrajudicial executions and other human rights violations committed by state officials.  In Brazil dozens of human rights defenders are killed every year. In 2017 at least 70 HRDs were killed in this country.
The Brazilian authorities are failing to conclude an investigation into who killed her – but Amnesty we will not let them drop this case. In March 2019 two ex military police officers were arrested, but we are still a long way from who ordered the killing of Marielle Franco?
You can add your name to a this petition or write to Brazilian authorities. Below are two letters you can download and edit with your details and send off.  Please send a copy to the ambassador:-
Ambassador Fred Arruda, Embassy of Brazil, 14-16 Cockspur St, St. James's, London SW1Y 5BL
Letter to the Governor of Rio de Janeiro Letter to the Attorney General
China activists breach Liu Xia's house arrest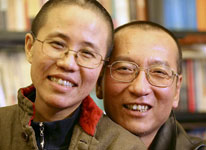 Liu Xiaobo is a prominent Chinese intellectual, democracy activist and the world's only imprisoned Nobel Peace Prize Laureate. He received an 11-year prison sentence in 2009 after he helped write Charter '08, a political manifesto, which promoted peaceful democratic reform and called for greater respect for fundamental human rights in China and an end to one party rule. His case is the first we featured on this letters page – see more at the bottom of the page.
Shortly after Liu Xiaobo received the Nobel Peace Prize, Chinese police placed his wife, Liu Xia, under house arrest without any charges or legal due process. They both continue to be held against their will for the peaceful expression of their beliefs. It's been more than 26 months since Liu Xia has been able to talk to others or leave her apartment freely.
The video below illustrates her harrowing situation as activists temporarily breached her more than two years of house arrest imposed by Chinese authorities.

Please take action. Demand the release of Nobel Peace Prize Laureate Liu Xiaobo and his wife Liu Xia.
Nobel Peace Prize Winner Liu Xiaobo
P
rominent Chinese scholar and 2010 Nobel Peace Prize recipient Liu Xiaobo was charged with "inciting subversion of state power." He was given an 11-year prison sentence on December 25, 2009 simply for co-authoring a proposal for political and legal reform in China.At the completion of the prison sentence, he will also be deprived of political rights for two years. The Beijing Municipal Higher People's Court upheld the appeal of the prison sentence on February 11, 2010.
Liu Xiaobo was sentenced, after a two-hour trial, based on writing six articles distributed on websites hosted outside mainland China between 2005 and 2007 and devising Charter 08, soliciting signatures to it and publishing it online.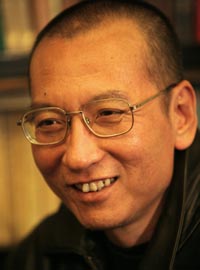 Charter 08 calls for protection of universal human rights and democratic reform. The Court considered it "slanderous" and an attempt to incite the subversion of the current regime. In the six articles, Liu Xiaobo criticized corruption, censorship and one-party rule and advocated developing a democratic multi-party political system. The Court considered this "rumor mongering, slander and smear" which exceeded the limits of freedom of expression, constituting a criminal offense.
Liu Xiaobo was awarded the Nobel Peace Prize on October 8, 2010 for his long and non-violent struggle for fundamental human rights in China. He was informed the following day by prison guards.
Amnesty International considers Liu Xiaobo a Prisoner of Conscience. If you want to read more about his plight and write a letter calling for his release visit the A.I.USA site.
Woman Sentenced to Death by Stoning
A 20-year old Sudanese woman was sentenced to death by stoning on 13 May, on charges of adultery. She did not have access to a lawyer during her trial, and was convicted based on testimony she gave after being beaten by her brother. She is being detained with her baby. She in psychological distress and does not understand the nature of her sentence. A nice update is that Intisar Sharif Abdallah – sentenced to death by stoning in Sudan – has been released through lack of evidence.
Chen Guangcheng
Chen Guangcheng, has now flown to the USA with his wife and children, to take up a fellowship at New York University. There is an update here in the Guardian, which gives a brief resume of the story.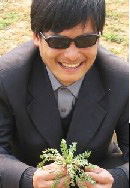 But their ordeal is not over – members of Chen's wider family and the brave individuals who assisted his escape face serious reprisals and we are worried for their safety. Amnesty International are particularly concerned for Chen's nephew who is being held on suspicion of murder and has been denied access to a lawyer of his choosing.
Please email the Chinese authorities, via this A.I.U.K. link, urging them end the harassment of Chen Guangcheng's associates
Case File 1
A case file is an AI action that focuses on one individual or situation. This narrow focus from those who sign up ensures a constant pressure on authorities to take action. We have the following case files:
Jorge Lázaro Samba Nunes dos Santos
Jorge Lázaro, 51 years old, had two of his seven children murdered and has been fighting for justice since 2008.
** To add to the tragedy of two murdered sons, on July 10th 2016 Jorge's youngest son, Denilson was shot whilst walking home.  Luckily Denilson survived and has  recovered. **
Ricardo Mattos dos Santos, his son, was a talented circus acrobat who was working in a well-known circus company in Brazil. He was spending his vacation with his family in Boca do Rio, a poor neighborhood in Salvador, and went out to play football with friends on 22 January 2008. He was in a field with the other young men when a car came by with four men in it. Three of the men started shooting at the young men playing football. The fourth man stayed in the car. They were looking for two young men who were suspected of stealing a bike from the son of a retired military police officer. Ricardo and another young man, Robson de Souza Pinho, were killed.
After an investigation, in March 2011 the public prosecutors charged three military police officers with the crime. But three years after they were charged and six years after the extrajudicial execution took place, the case still has not gone to trial and no one has been brought to justice.
Jorge Lázaro Nunes do Santos Filho, one of Ricardo's brothers, was there and witnessed the killing. Soon afterwards, he was moved out of the city for his own safety by family friends. Despite being away from the city of Salvador, he received threats from an individual on a motorcycle. Shortly afterwards, on 31 January 2008, the whole family was entered into the Program for Protection of Victims and Witnesses (PROVITA). However, on 18 November 2008, Jorge Lázaro (the father) was excluded from the program for not respecting some security measures such as staying in hiding. Subsequently on 18 December 2008, the entire family was removed from the protection program.
After the death of Ricardo in 2008, Jorge Lázaro initiated a personal quest for justice. The killing has had a huge impact on the whole family, as have the conditions of the protection program, which took the family out their original home and social circle. After they were taken out of the protection program, they were not able to resume their lives as before.
On 10 March 2013, Enio Mattos dos Santos, another son of Jorge Lázaro, was abducted from his home and shot by unknown people. He was 19 years old. The context of his death is still unknown and there is little information about the perpetrators and the circumstances of the case. Jorge Lázaro had applied in 2011 for Enio to be included in the National Program for Children and Adolescents Threaten by Death (PPCAM), but the program refused to include him, arguing that he was not threatened.
The family have lived in precarious conditions since 2008 when Ricardo was murdered. In 2013, after the killing of Jorge Lázaro's second son, the accommodation provided by the authorities of Bahia State resulted in the separation of the family for a period, with Jorge and his other son Denilson in a shelter for homeless people, and his wife and two daughters in a shelter for women who had suffered sexual and domestic violence. The children have been out of school for five years. The pressure on Jorge Lázaro is tremendous: seeking justice for the killings of his sons, trying to keep himself and his family safe, and providing necessary minimum living conditions such as a home and food.
Amnesty International requests the Brazilian authorities to:
To conduct a thorough and timely investigation into the killings of Jorge Lázaro's sons, Ricardo dos Santos and Enio dos Santos, with the perpetrators brought to justice, helping to bring a measure of justice to Jorge Lázaro and his family.
The relevant public and other bodies, including the social assistance state secretariat, to ensure that the family is able to obtain social, psychological and economic support that they need.
We have sample letters, below, to appropriate authorities you can adapt (please personalise wherever possible). The UK Ambassador is:-
His Excellency Eduardo dos Santos, Ambassador of Brazil to the United Kingdom, 14-16 Cockspur Street, London SW1Y 5BL
please note, Jorge Lázaro  has changed his name (April 2016) to Jorge Lázaro Samba Nunes dos Santos
There is currently a link on the A.I.U.K. blog to send  Jorge Lázaro a message of support – click here
Case File 2
updated 6th May 2018 – Leopoldo López has been transferred out of Ramo Verde prison to his house, where he will continue to serve his sentence. The postal service in Venezuela has collapsed, as the country continues to implode. So unless you use Twitter there are no actions you can take anyway. A good update on the human rights crisis in Venezuela is from Human Rights Watch
Please read Amnesty's statement here.  We understand the campaign will go on whilst he remains detained, but are waiting for updates before changing the letters below.
Erika Guevara-Rosas, Americas Director at Amnesty International, has made this statement
"Seeing Leopoldo López out of prison is good news but changing one prison for another is not good enough. Being subjected to house arrest means that Leopoldo is still being deprived of his freedom. Opposing the government is not a crime so all charges against him should be dropped and he should be released immediately and unconditionally. It is high time for the Maduro administration to stop punishing people for thinking differently. Instead, President Maduro should focus his energy in finding workable ways to resolve the deep crisis his country is immersed in."
Leopoldo López
He is leader of the Venezuelan opposition party Popular Will (Voluntad Popular) and has been in detention since February 2014, accused of inciting violence during the anti-government protests.  After a year and a half in pre-trial detention he was sentenced to 13 years and nine months in prison, without any evidence provided by the prosecution that he had committed a crime.  AI considers him to be a prisoner of conscience as his detention is politically motivated and he was sentenced with no evidence to substantiate the charges against him. Read more about him on this BBC page.
CAMPAIGN AIM:
To secure the immediate and unconditional release of Leopoldo López from prison immediately and unconditionally as he is a prisoner of conscience.
We have sample letters to appropriate authorities you can adapt (please personalise wherever possible). The UK Ambassador is:-
His Excellency Rocio Maneiro,
Embassy of the Bolivarian Republic of Venezuela
1 Cromwell Road,  London SW7 2HW
Email: embavenezuk@venezlon.co.uk
Letter to President       Letter to Vice President   Letter to Interior Minister   Letter to Ombudsman      Letter to Defence Minister
Shine a Light – from Amnesty USA
Community Fairs & Stalls
In the past we held many stalls at Trade Union Conferences when  they visited Bournemouth, plus we had our own Garden Party.
Times have changed, but May & Ted still keep the flag flying at a few Community Fairs – such as in Winton.& Boscombe. They have some events coming up in 2015.
So if you have any second-hand books, jewellery (even broken), scarves, handbags (particularly evening), bric-a-brac or other knick-knacks in any condition that you wish to donate, please let  May Stevens know  (01202) 510886. They can collect.