Please Help by Taking Action
Please follow our Facebook page.  We post/shares a few actions each week – mainly petitions or emails you can do in minutes.
Take Action on Other Sites
Most Amnesty International sites have pages that have links to all their current actions. These vary from adding your name to petitions, sending an email, writing a letter or tweeting. We list a selection below as its a good way to find out whats going on and to do something positive. Most actions are possible wherever you are in the world.
A.I.U.K.    https://www.amnesty.org.uk/actions
In the UK you may also consider joining the Urgent Action Network  https://www.amnesty.org.uk/join-urgent-action-network
Amnesty International (general, non country specific site)  https://www.amnesty.org/en/get-involved/take-action/
Amnesty Ireland    https://www.amnesty.ie/category/actions/
Amnesty USA  http://www.amnestyusa.org/get-involved/take-action-now
Amnesty Australia    https://www.amnesty.org.au/act-now/
Amnesty New Zealand  https://www.amnesty.org.nz/take-action
Amnesty Canada  http://www.amnesty.ca/get-involved/take-action-now
Case Files
A case file is an Amnesty International action that groups such as ours take on to work on over a long period of time.  This will focus on one individual or situation and this long term narrow focus ensures a constant pressure on authorities to take action.
Marielle Franco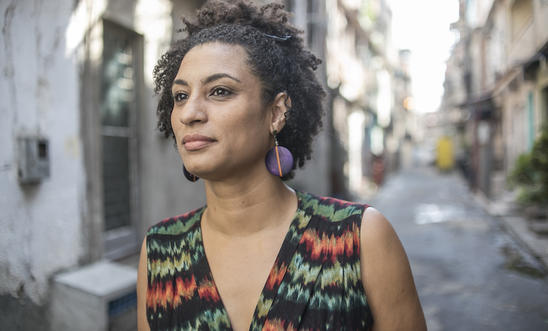 On 14th March 2018 Marielle Franco – human rights defender and councillor of Rio de Janeiro – was shot dead in a drive-by shooting in Rio de Janeiro's Estacio neighbourhood, after having participated in a debate with a group of young black women, entitled "Young Black Women Moving Structures". Her driver, Anderson Gomes was also killed.
For 10 years Marielle worked tirelessly to promote the rights of black women, LGBTI and young people in Rio. As a member of Rio de Janeiro's State Human Rights Commission, for more than 10 years she publicly denounced extrajudicial executions and other human rights violations committed by state officials.  In Brazil dozens of human rights defenders are killed every year. In 2017 at least 70 HRDs were killed in this country.
The Brazilian authorities are failing to conclude an investigation into who killed her – but Amnesty we will not let them drop this case. In March 2019 two ex military police officers were arrested, but we are still a long way from who ordered the killing of Marielle Franco?
You can add your name to a this petition or write to Brazilian authorities. Below are two letters you can download and edit with your details and send off.  Please send a copy to the ambassador:-
Ambassador Fred Arruda, Embassy of Brazil, 14-16 Cockspur St, St. James's, London SW1Y 5BL
Letter to the Governor of Rio de Janeiro Letter to the Attorney General