Events
Write for Rights 2023
It's great to announce that Bournemouth library have welcomed us back to hold not one, but two W4R events. We are booked for
Friday 8th December 1.30 – 3.30
Saturday 9th  December 1.30 – 3.30
W4R is Amnesty International's annual campaign, sending greetings cards to prisoners of conscience, their families and other human rights defenders around the world.  Worldwide several million messages of support and appeal letters are now sent during a W4R campaign. They made a big difference to the people and communities confronting injustice and facing human rights violations.
We have tried numerous venues around Bournemouth over past 20 years, most outside and invariably cold or wet, sometimes both. Please stop by and sign a card.
We have a comprehensive post on W4R, giving details of all the featured cases, with videos and sample letters. Please check it out.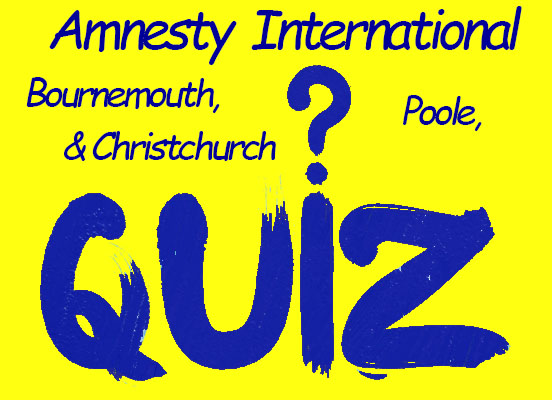 You've just missed the Quiz! Find out more here.
We meet monthly at Moordown Community Centre (but not August) on the 1st Thursday of the month. We won't meet on December 7th as we have the two W4R events on the following days.
Next meeting Thursday 4th January 2024
We meet at:-
Moordown Community Centre
21 Coronation Avenue
Moordown
Bournemouth
BH9 1TW
Tel:-  (01202) 536268
Meetings now start at  7.30 and finish by 9.30     The Centre has free parking and a café. See map at the bottom of the page.
Map of Moordown Community Centre