Events
Meetings
We meet on the second Thursday of each month (except August) at
Moordown Community Centre
21 Coronation Avenue
Moordown
Bournemouth
BH9 1TW
Tel:-  (01202) 536268
Meetings now start at  7.30 and finish by 9.30
The Centre has free parking and a cafe. See map at bottom of page.
Autumn Quiz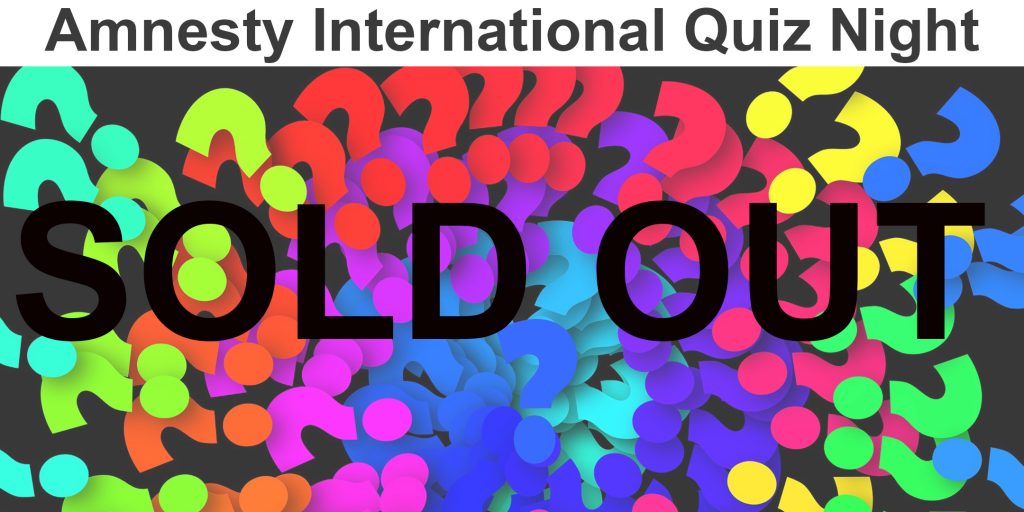 TICKETS HAVE NOW SOLD OUT
Please note change of date, now a week earlier….
This is now organised for Friday November 16th, 7.30 for 8.00 prompt at the Brunswick Hotel, 199 Malmesbury Park Road, Charminster, Bournemouth BH8 8PX.
For those unfamiliar, our quizzes are informal but competitive! Teams of up to 6, entrance £5 (£3 students) a person. Due to popularity, and past overcrowding. We are now obliged to limit total numbers to 50.
This will let you print off tickets once booked – You will still need to pay on the night! Please book as soon as you can as we can promote the event more widely if numbers are low.
Any problems, please leave a message (with contact details) on 07787350946
Bourne Free 2018
For the fourth year running we got involved in the local Pride festival. It's quite a magnificent celebration of equality and diversity in the Bournemouth community. Read more about this year's event (previous years – 2017, 2016)
Street Collections
Street collections are a very strange experience – you can get to feel totally invisible without taking anything illicit! You only need turn out for an hour or two and its very much a case of the more the merrier.  They do generate valuable income (about £350 in 2014, £280 2015, £227 2016, £161 2017) and exposure.  However, after quite a low turnout and return from the Bournemouth and Christchurch collections in 2017, this year we are just going to focus on Wareham (where traditionally they have been very generous.) If you wish to help please let us know via the contact link rather than just turning up.
Christchurch Street Collection,   not happening 2018
Bournemouth Street Collection (Square)    not happening 2018
Wareham Street Collection (High Street)  Saturday (am only) 12th May 2018 – we collected £92.35.  Read all about it here.
Library Photography Exhibition
This has now finished. Please read more about it – and some extraordinary videos – on this post.
Map of Moordown Community Centre