Quiz nights have been a major social event and fundraiser for many years now. And for at least a decade we've relied on the Ye Olde George in the centre of Christchurch for our spring quiz – despite their function room being somewhat gloomy (and grubby) and their charging for the privilege. We tried Ye Olde Starre Inn, Purewell, last June which proved a pleasant venue but not the best location.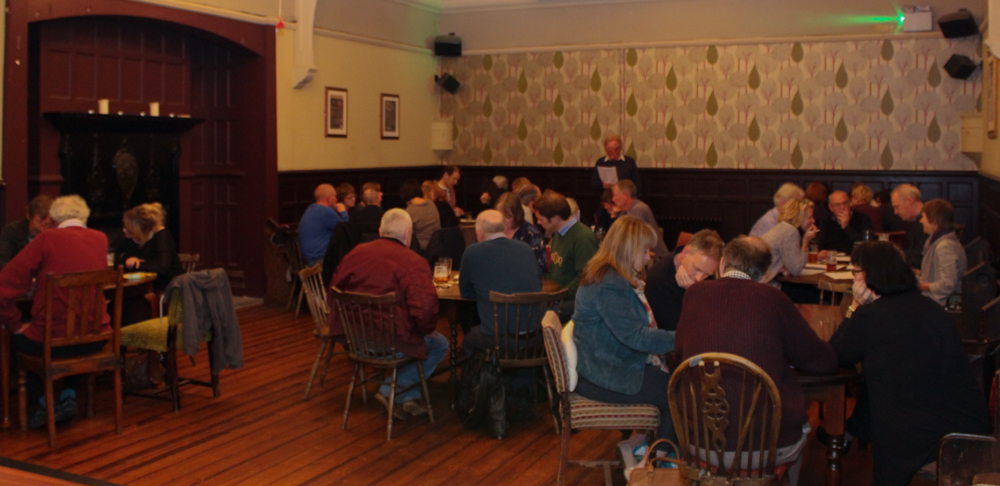 So this year we returned to the Brunswick Hotel, Charminster – we'd been there many years ago – with its separate function room. One of the oldest pubs in Bournemouth, it doesn't overwhelm you with fancy decor and lights, but it was comfortable and regulars refrained from using the pool table until we had finished.
David Brown again proved an excellent host, and May Stevens organised another stunning raffle. With 43 competitors we raised £273, much welcome with the cheapest oversees mail now £1 a letter. Thanks to the Brunswick for providing the venue for free.