This month, we bring you news that – 
Argentina: Amnesty International has

asked the UN High Commissioner to intervene on the part of Alberto Nallar

, a human rights lawyer currently under house detention.

 

Brazil: following recent police massacres,

Amnesty International has urged the Brazilian government to cease such lethal operations

.

 

Chile: on the Anniversary of the coup d'état,

Amnesty International has urged the Chilean government to make its initiative to search for victims of forced disappearances a permanent policy.

 

Colombia: T

he Internal Displacement Monitoring Centre (IDMC) found that, in 2022, the number of internal displacements associated with conflict and violence were the highest in more than a decade.

 

Ecuador:

Amnesty International has expressed extreme concern at the recent spate of violence,

where a sharp increase in its homicide rate as well as a series of killings of candidates for public office in recent weeks culminated in the

seemingly politically motivated killing of presidential candidate, Fernando Villavicencio

 

Peru: A

mnesty International has

published an Open Letter to UN rapporteurs

regarding the protests in Peru during July,

where the widespread use of unnecessary or excessive forces remains a cause for concern. 

 

Venezuela: Amnesty International has launched a new campaign,

calling for the immediate release of eight individuals who have been arbitrarily detained

.

 
ARGENTINA 
Last month we highlighted the case of Alberto Nallar, a human rights lawyer who took an active role in the protests in Jujuy Province that began on June 15. Alberto was released on August 18th, after spending more than one month under house arrest.  
Amnesty International has asked the United Nations High Commissioner for Human Rights to intervene on his behalf. Alberto is still being charged with the crime of sedition. Consequently, this Urgent Action has been extended till the 6th October. The AIUK website hasn't (yet) updated the days left to take action, but please still use this link to send an email. 
BOLIVIA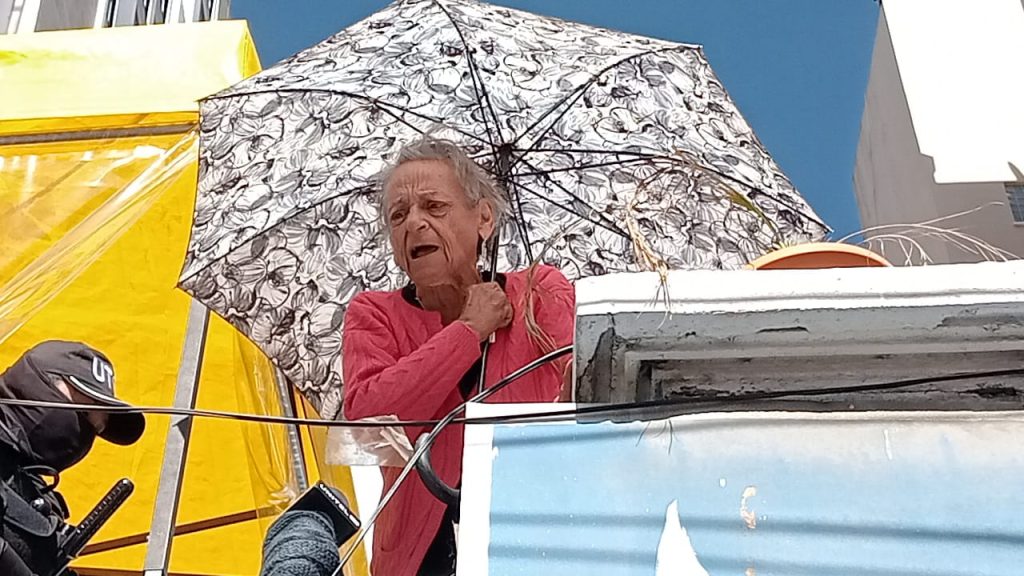 GOOD NEWS!  The groups that raided the office of the Permanent Assembly on Human Rights in Bolivia (APDHB) have vacated the office, enabling 84-year-old Amparo Carvajal, the Assembly's President, to end her 52 days of vigil, 12 of which she spent on the terrace of the building.  The APDHB is negotiating with authorities as to an inventory of the premises and the possible reopening of the office.   The Urgent Action request is now closed. 
BRAZIL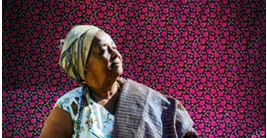 Maria Bernadete Pacifico, killed 17 August 2023, Bahia State 
Maria Bernadete Pacifico, community and religious leader in the Pitanga dos Palmares quilombo, an Afro-Brazilian settlement of descendants of escaped slaves in the north-east state of Bahia, was killed by gunmen 17 August. She had demanded an investigation into the killing of her 17 year-old son in 2017 and had received death threats. The human rights ministry said awarding quilombos land titles was key to staving off violence from these persecuted territories. In the case of Pitanga dos Palmares, this process of legal recognition is still incomplete. Local farmers and speculators eyeing the land were allegedly behind threats to Pacífico. 
Following three recent massacres of 45 people by the police, Amnesty International calls on the authorities to stop these lethal police operations. 'The recurrence of these highly lethal operations is also indicative of the lack of external control over police activity in the country. State prosecutors' offices, which have a constitutional duty to exercise this control, must urgently take all the necessary measures to ensure prompt, effective and impartial investigations into the killings in order to identify all those involved and ensure that the perpetrators, including chains of command, are properly accountable.'  
Survival International post a video of the Awa tribe in Brazil protesting a Bill that would limit land claims by indigenous communities. They call it the 'Time Limit Trick'. The video is subtitled in English. 23 August the Agricultural Committee of the Senate passed the Bill which rules out the right of indigenous communities to make land claims that they cannot prove they occupied before 1988. The Bill is backed by Brazil's powerful farm lobby. President Lula could veto the Bill and it could be annulled by a decision of the Supreme Court. 
CHILE 
On 11th September Chile will commemorate the 50th anniversary of the coup d'état against the democratically elected President, Salvador Allende. Now, documents revealing the US government's involvement in the coup led by General Pinochet have been declassified. Even before the coup, documents reveal ongoing efforts to block, thwart, undermine and destabilise the government of President Allende. 
There are various events taking place around the UK commemorating this anniversary. We will also circulate some social media actions as they become available. 
Chile's government has announced its much-anticipated plan to search for the victims of forced disappearance and political execution under Augusto Pinochet's dictatorship. The "plan nacional de búsqueda", or National Search Plan, will seek to establish the circumstances and conditions, under which each person was forcibly disappeared, guarantee access to government records and provide reparations and guarantees for victims' families.  At the launch President Boric stated: – "The only way to build a future that is more free and respectful of life and human dignity is to know the whole truth"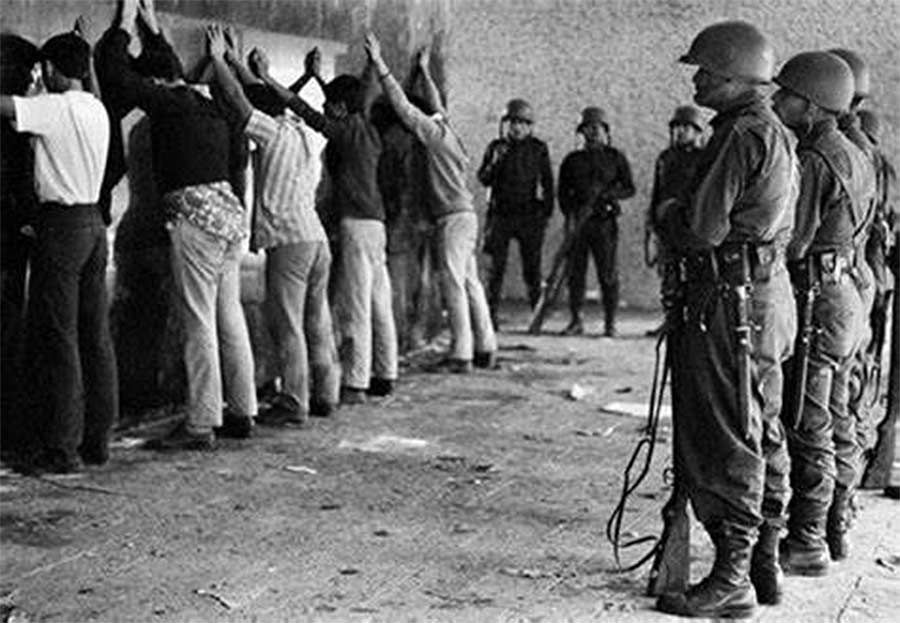 Amnesty International has urged that this initiative constitute a permanent policy of the State. They sent an open letter to the government outlining what requirements the National Search Plan needs to ensure its effectiveness. This includes that the Commanders in Chiefs of the various branches of the Armed Forces, and the General Director of the Carabineros, be instructed to: – "adopt all necessary measures to end the pacts of silence of personnel in active service or already retired who may have knowledge of past crimes and refuse to reveal the truth of the facts or the fate of the victims." 
The constitution in Chile was drawn up in 1980, under the Pinochet regime. A year ago a new constitution was overwhelmingly rejected by voters. The Constitutional Council continues to work on a new constitution. But Amnesty International has expressed its concerns that several proposed amendments could lead to serious setbacks in terms of human rights. 
COLOMBIA 
 The Government has arranged its first business meeting with dissident FARC rebels who control a force estimated at 3,200 fighters operating in half the country's departments. The two parties will meet on 17 September. On the agenda is a ceasefire, the protocols and mechanisms to verify their disengagement and which countries will participate in the negotiations. Their commander, Iván Mordisco, refused to sign the 2016 Peace Accord with the FARC. 
The UN's Office of Human Rights has named Antonia Urrajola to identify the obstacles to implementing the 2016 Peace Accord. She will be in Colombia until 7 September and will be in conversations with the Government, civil society organisations and diplomats. The Kroc Institute (designated to report on the 2016 accord) launched its 7th annual report on the implementation of the Peace Accord, which was to take 15 years, in April. However, the rate of implementation of the provisions in the Accord is declining and they expect it to miss the 15-year deadline You can tune into their presentation in English here.  
The Internal Displacement Monitoring Centre (IDMC) found, 'In 2022, the number of internal displacements associated with conflict and violence were the highest in more than a decade.' 281,000 people were forced from their homes in the year by armed opposition groups. So far in 2023, Afro-Colombian and Indigenous communities have been particularly targeted by armed groups. They reckon that there are 4.8 million internally displaced people in Colombia. 
Survival International brings Good News from the Nukak people, who inhabit Colombia's Amazon department. The Nukak have been demanding to register their land, and now a judge in charge of land restitution has taken the first step to accept their demand.  
The Guardian reports on indigenous drug runners in the Colombian Amazon risking their lives to carry marijuana and cocaine over the frontier into Brazil. They are controlled by Colombian guerrilla groups and Brazilian organised crime along the Colombia-Brazil border. The ongoing violence in rural Colombia is largely motivated by the huge income from the illegal trade in narcotics. 
ECUADOR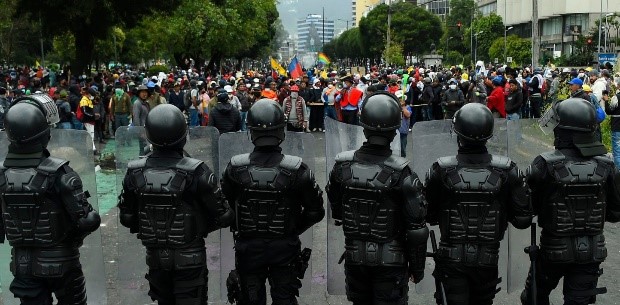 Amnesty has expressed extreme concern at the current state of violence in Ecuador, which is facing a sharp increase in its homicide rate as well as a series of killings of candidates for public office in recent weeks, culminating with the seemingly politically motivated killing of presidential candidate, Fernando Villavicencio.  Amnesty called on the authorities to take swift action to investigate these crimes, while warning that the state of emergency declared in response to these events must not open the door to grave human rights violations that could undermine the security of Ecuador's population as a whole.  
The United Nations (UN) High Commissioner for Human Rights, Volker Türk, issued a statement condemning Villavicencio's killing and the injuring of a number of other people.  He said that it was important to undertake promptly and fairly a transparent, thorough, and independent investigation to hold those responsible for the attack to account.   
The UN Special Rapporteur on the Independence of Judges and Lawyers has expressed grave concern about violent attacks and intimidation targeting justice officials, including judges, prosecutors and court officials, and judiciary buildings in Ecuador, noting that such attacks have become more concerning in the wake of Villavicencio's assassination.  Between 2022 and 2023, four prosecutors have been assassinated and several justice officials have been subjected to intimidation and threats. Bomb threats were received at several judicial buildings.  
The UN Special Rapporteur on extreme poverty and human rights is on an official visit to Ecuador from 28 August to 8 September.  Olivier de Schutter said that, coming in the midst of presidential and legislative elections, the visit provided an opportunity to offer Ecuador's next government an independent evaluation on poverty and recommendations on ways of eradicating it. 
PARAGUAY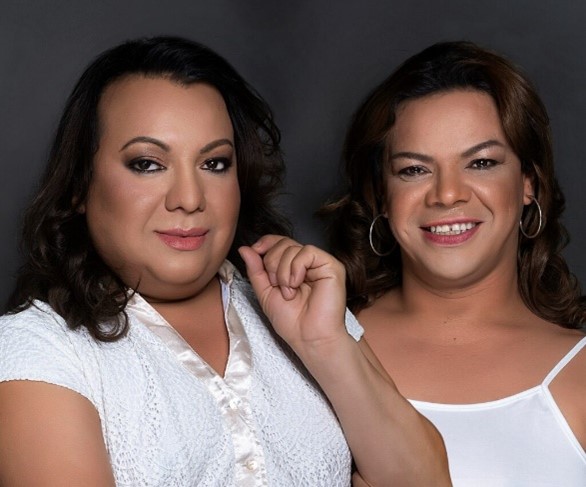 Many thanks to the five groups so far that have volunteered to take on the case of Yren Rotela and Mariana Sepúlveda, the two trans women who featured in last year's Write for Rights campaign.  Our request for the case to be added to the AIUK case portfolio will be processed by the Case Management Group in October, but we plan to send our first action request to groups before that, so that they can take action to mark the National Day of Trans visibility in Paraguay on 17 October.  If any other groups would like to sign up to the case, please email graham.minter@amnesty.org.uk. 
PERU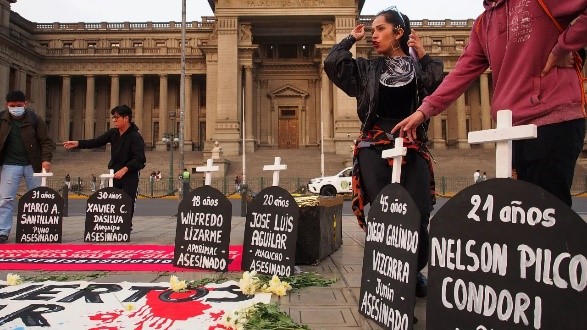 On 23 August, Amnesty published an Open Letter to UN rapporteurs regarding the protests in Peru during July.  Amnesty remains very concerned that, while the repression by security forces during these protests did not reach the level seen in December and January, the widespread use of unnecessary or excessive force as well as other measures undermining the rights to peaceful assembly and freedom of expression, remain a cause for concern.  
VENEZUELA 
This month, considering the growing number of politically motivated arbitrary detentions, Amnesty UK has launched its campaign for the immediate and unconditional release of eight individuals: 
Tradeswoman and mother Emirlendris Benitez

, who has already been the subject of an Amnesty Urgent Action, and

who has been the victim of countless human rights violations since her arrest in August 2018, including arbitrary detention, torture, gender-based violence, discrimination, unfair trial, and inhuman detention conditions. She is currently in need of urgent medical care. Emirlendris is a mother of two, including a 10-year-old son; her sister provides her with water, food, and personal hygiene products once a week when she is allowed to visit her.

 
Javier Tarazona

, also already the subject of an Urgent Action, who has been the Director of Non-governmental organization Fundaredes: Fundaredes documents incidents of non-state violence perpetrated against indigenous groups. Indigenous groups are frequently the victims of human rights abuses, especially in the Orinoco mining arc, where illegal mining and criminal groups often ignore indigenous groups' land rights.

Javier was arbitrary detained in July 2021 and his health has deteriorated due to a lack of medical treatment.
Trade Unionist Guillermo Zarraga,

 again already the focus of an Urgent Action, who was arbitrarily detained at his home in November 2020 by officers from the General Directorate of Military Counterintelligence.

He has been charged and tried for criminal association and for allegedly revealing national security information, although there is no evidence to support those allegations. Guillermo's health has suffered severely as a result of inhuman detention conditions and lack of adequate nutrition and medical care.

 
Roland Carreno

, a journalist and member of the opposition party Voluntad Popular,

who was arrested in October 2020 and is currently in urgent need of medical care.

The arbitrary detention of opposition figures is especially concerning given the upcoming Venezuelan elections in 2024.

 
Gabriel Blanco

, a labour rights activist, who was arrested in July 2022;

the criminal investigation against him includes fabricated evidence, made up events, and inconsistencies.

 
Married couple Maria Auxiliadora Delgado and Juan Carlos Marufo, arrested in March 2019, are also victims of arbitrary detention.

They were hoping to undergo in vitro fertilization at the time of their arrest, meaning that their subsequent prolonged and unjustified detention has likely deprived them of their chance to have a family.

 
Dario Estrada, a nuero-divergent person who was in isolation due to COVID when members of the Venezuelan police's special forces (FAES) stormed into his home in December 2020 and subjected him to arbitrary arrest and torture.

According to Dario and his family, police claimed he was arrested because he was in a WhatsApp group allegedly used to conspire against the government, although he denies the allegation and believes he was targeted for protesting the government in 2017. 

 
Robert Franco, a teacher and union leader who was arbitrarily arrested in December 2020 for criticizing the government's education policies and for demanding better working conditions for teachers.

He has been vocal in his opposition to Maduro's government.
Amnesty Interantional members are invited to read the full report and to act by tweeting the following: 
Suggested tweet: #Venezuela @NicolasMaduro, immediately and unconditionally release: Darío Estrada Emirlendris Benítez Gabriel Blanco Guillermo Zárraga Javier Tarazona Juan Carlos Marrufo María Auxiliadora Delgado Roland Carreño Robert Franco 
#NoMásVidasDetenidas  
All the best,
South America Team – Richard Crosfield (Colombia and Brazil), David Rogers (Argentina and Chile), James Baird (Venezuela) and Graham Minter (rest of South America). And please don't forget that you can follow us on our Facebook page and Twitter.