This month, we have updates on Colombia, Brazil, Venezuela, Ecuador, Chile, Peru, Argentina and Paraguay, as well as Amnesty's call on governments throughout the region to fight inequality and discrimination.  You can sign a petition calling on the Colombian government to counter the discrimination and stereotyping of refugee Venezuelan women and LGBTIQ+ people; and another calling on the Brazilian authorities to counter police violence.
REGIONAL
In an open letter to heads of state attending the 52nd General Assembly of the Organization of American States (OAS), Amnesty called on governments in the Americas to fight inequality and discrimination by adopting all measures necessary to ensure full enjoyment of economic, social and cultural rights in the region.  Amnesty also called on them to guarantee protection for refugees and migrants who face high levels of violence and discrimination based on their gender, race, or nationality, among other factors.
COLOMBIA
The Colombian Ombudsman has reported that between January and September 157 social leaders and human rights defenders have been killed so far this year. This compares to 109 killings in the same period for 2021. Most at risk are indigenous, farming and community leaders.
Colombia's Congress approved a bill that allows new President Gustavo Petro to negotiate the dismantling of illegal armed groups. The bill gives Petro congressional support for his ambitious "Total Peace" policy, which seeks to reduce violence caused by illegal armed groups and organised crime. The new law will allow illegal armed groups to move to temporary locations where orders for their capture and potential extraditions will be suspended until talks are concluded. 'Total Peace' policy is based on the principles of deepening 'democracy, solidarity and inclusion'.
Amnesty has launched a petition calling on the Colombian government to step in and counter the discrimination and stereotyping of refugee Venezuelan women and LGBTIQ+ people in Colombia. These refugees experience violence every day on the street, in their relationships and at work.
The WOLA Colombia peace monitoring centre has published a thoughtful article on the 'lopsided' defence establishment's approach to security. While Colombia spends more on defence, as a % of GDP, than any other Latin American country, it remains one of the least secure for its citizenry. By comparison, the amount it spends on developing rural areas (PDETs), justice and effective administration of these areas is tiny.
BRAZIL
Luiz Inácio Lula da Silva was elected new President of Brazil by a margin of just 1.8% of valid votes and he will take office on 1 January 2023.  Lula has vowed to wage war on hunger and racism and to combat environmental destruction which has soared under Bolsonaro. "We will fight for zero deforestation in the Amazon … Brazil and the planet needs the Amazon alive."  The human rights record of President Bolsonaro's administration was appalling.  However, Bolsonaro's allies won many seats in the Congressional elections and Bolsonaro, at this time of writing, had yet to concede defeat.
Amnesty is asking the Brazilian authorities to control police violence in the country. Over 6,000 people were killed by the police in 2021. You can sign the petition (in Portuguese only, but select Reino Unido for country (pais) and then your county for state (estado).
Amnesty has issued a 62-page report with recommendations for Brazil in advance of the country's Universal Periodic Review before the UN's UPR Working Group in November.  In it,
Amnesty International evaluates the implementation of recommendations made to Brazil in its previous UPR, including in relation to preventing and combating torture, promoting racial equality, ensuring Indigenous peoples´ rights, reforming public security and ending extrajudicial killings.
VENEZUELA
Amnesty has expressed alarm about a new US government plan to block access to asylum for Venezuelans seeking safety at the US border process.  The policy runs contrary to the US's international obligations, under which all people have a right to seek safety, regardless of familial or financial ties.  While Amnesty has acknowledged the important step taken by the US government in the creation of a new parole program for 24,000 Venezuelans, it emphasised that no parole programme should supplant the right to seek asylum.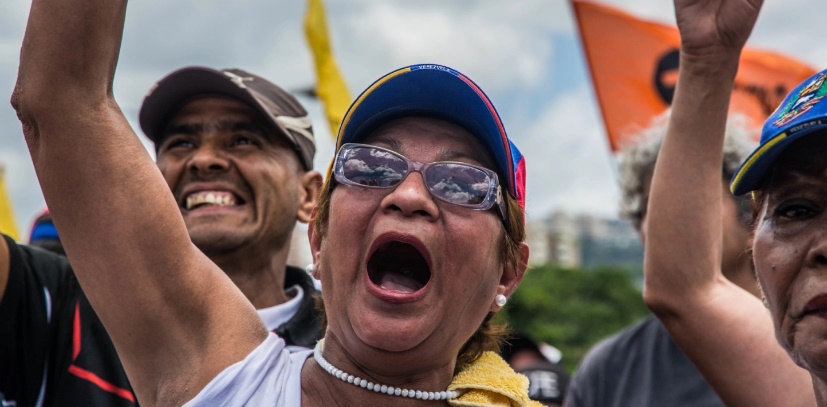 During its 51st session, the United Nations (UN) Human Rights Council passed a resolution renewing the mandate of the International Independent Fact-Finding Mission on Venezuela, created in September 2019, for two more years.  Amnesty has welcomed the renewal as a sign of support for the countless victims of grave human rights violations that have been, and continue to be, committed in the country.
ECUADOR
President Lasso has presented Ecuadorian citizens with a series of eight questions on public security, strengthening democracy and the environment in order to promote a citizens' consultation in 2023 that could lead to constitutional reforms.  Amnesty has emphasised that human rights obligations cannot be dependent on popular support and that referendums should not therefore be used to suppress the inherent rights of all people.   On the contrary, governments should develop their policies in accordance with international human rights law.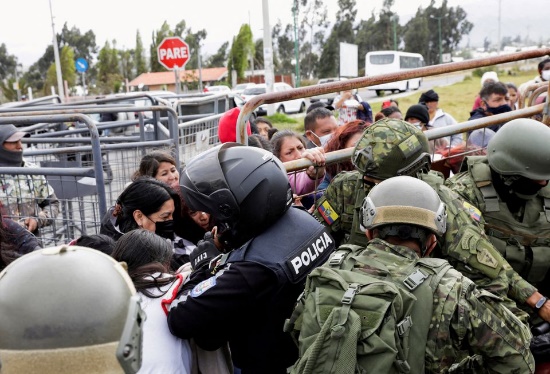 A delegation of four members of the UN Subcommittee for the Prevention of Torture has concluded its visit to Ecuador, calling on the State to take immediate measures to tackle the country's complex prison crisis and protect the human rights of those deprived of liberty.  The delegation leader said that its members were gravely concerned about the dire situation, which was  the consequence of decades of state abandonment of the country's detention centres and prisons.  Violence in the prison system has led to the deaths of hundreds of prisoners in the past few years.
CHILE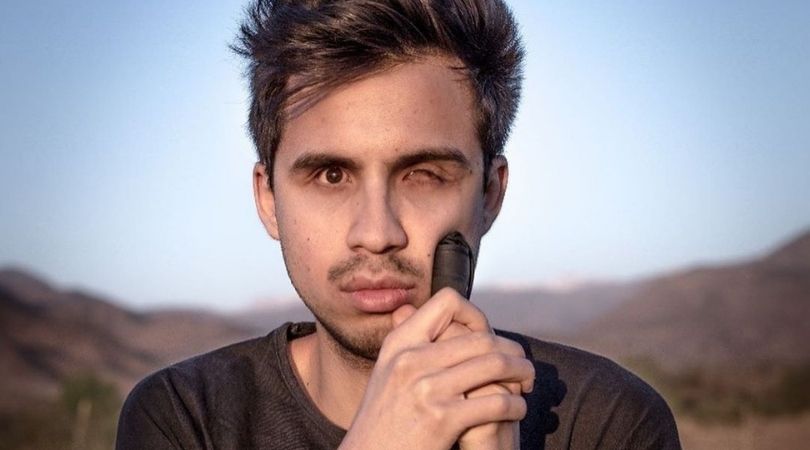 The South America team has been campaigning for the chain of command responsibility for the widespread human rights violations by police in Chile, including Gustavo Gatica's (above) injuries which caused him permanent blindness. There have been changes in the National Prosecutor's office, with now Juan Agustín Meléndez appointed to replace Jorge Abbott, who left the post at the start of October. The Chilean Attorney General's Office is continuing investigations, you can read and recent update here.
PERU
Leaks from various servers belonging to the armed forces in different countries in the region have revealed monitoring of the activities of civil society organizations, including Amnesty Peru.  Amnesty said that the undue monitoring of civil society organizations was an example of the hostile context faced by organisations defending human rights in the Americas.  It strongly condemned these actions and demanded full clarification of them.
ARGENTINA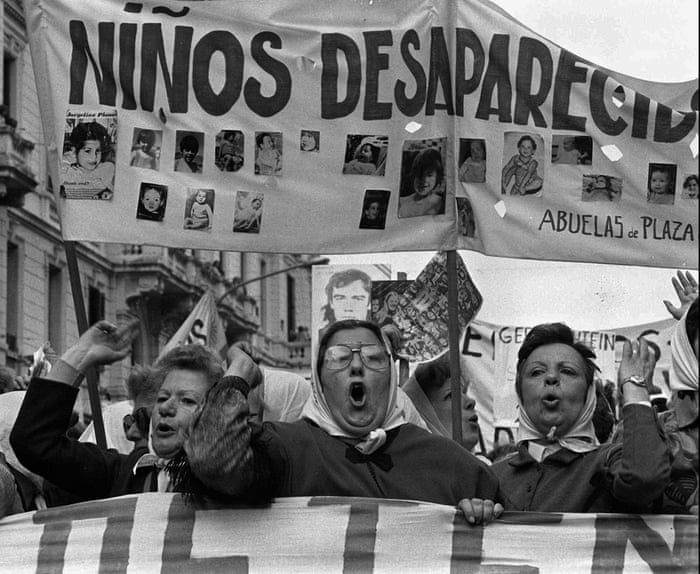 Argentina commemorated the 45th anniversary of the birth of the Grandmothers of the Plaza de Mayo association this past October.  The Grandmothers of Plaza de Mayo continue to search for babies born in captivity during the Military Junta that ruled the country from 1976 to 1983.  Military officers are thought to be responsible for the disappearance of 30.000 civilians.  You can read more about it here.
PARAGUAY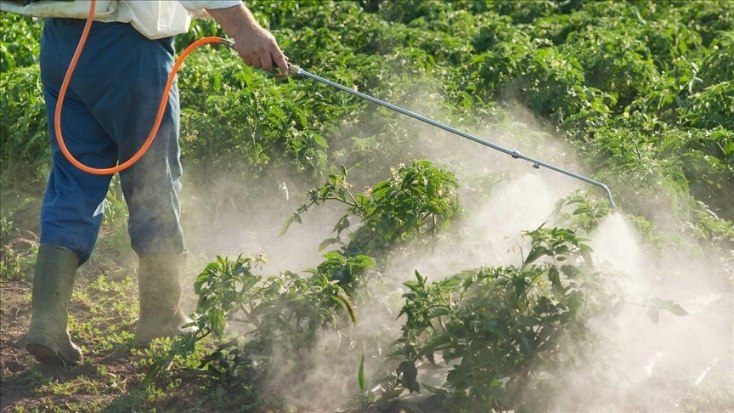 Following a visit to Paraguay, the UN Special Rapporteur on toxics and human rights said that the excessive use of pesticides in Paraguay was poisoning the country and seriously affecting the lives and health of its people.  The Rapporteur said that, while there were co-operatives seeking to work the land responsibly, the agro-industrial production model favoured by the State had victimised communities through the relentless increase in aerial and ground spraying of hazardous pesticides.
OUR TEAM AND YOU
South America Team – Richard Crosfield (Colombia and Brazil), Carla Torres (Chile and Argentina), and Graham Minter (rest of South America). And please don't forget that you can follow us on our Facebook page and Twitter.