Hello
Welcome to the latest news from your local Amnesty Group.
Our next meeting is Thursday, 10th March 2016 at 7.30pm at Moordown Community Centre, Bournemouth. This will be our Annual General Meeting.
There will also be an element of planning for the year ahead, reviewing where we are in the various campaigns signed up for. We also have a potential new case file to discuss. As ever there will be letters to send,  so please come if you can….
 Spring Quiz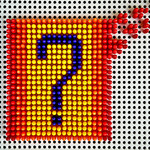 We are back on track with our popular Spring Quiz. This is now organised for Friday April 22nd  at the Brunswick Hotel, 199 Malmesbury Park Road, Charminster, Bournemouth BH8 8PX.
For those unfamiliar, our quizzes are informal but competitive! Teams of up to 6, which can be formed on the night. Singles and couples get added to other teams, usually leaving teams with at least 4. Entrance to £5, pay at the door.  David and Rosemary Brown will return as hosts, so put it in your diary now.
Speaker on Brazil
The main event planned, so far, for 2016. The Brazil country coordinator Ellie May is coming to speak to us at our meeting on April 14th, Moordown Community Centre.  The group has been associated with South American campaigns for most of its existence, and Brazil has always generated most work. We currently have an open action file centred on an individual in Brazil.  The other issue related to Brazil is, of course, the summer Olympics. This should be an ideal time to flag up human rights abuses in a country that is sensitive to international opinion.
So please put 14th April in your diary now.
Vince Cable
The New Forest Group have invited The Right Hon Sir Vince Cable to speak on the topic of "Business, Security and Human Rights; Do They Mix?". Saturday 5th March 2016, 2.30pm at the Lymington Centre, Robert Hole Room. More details from http://www.amnesty-volunteer.org/uk/new-forest/ or 01590 6819007
Tapestry
Our group was quite involved in a Regional Action to create a tapestry depicting the various parts of Universal Declaration of Human Rights. This is now displayed in the Chapter House at Salisbury Cathedral, on the way to the Magna Carta (please note, you don't have to enter the Cathedral (and pay) if you just want to see the Tapestry and/or the Magna Carta). Its not clear how long it will be there – at least all April we hope. But check out http://salisburyai.com/tag/salisbury-cathedral/
Newsletter
Your editor is still experimenting with format and content. Its clear from last months mailing that a "simpler" newsletter does get through – a huge number were starting to bounce with numerous outgoing links and photographs.
With this likely change, it seems inadvisable to promote individual actions via this newsletter. So if you are keen to get involved, please go to our "letters" or "take action" page on our blog – http://amnestyat50.co.uk/letters. We now have links to the action pages of several Amnesty International organisations – please investigate!
South America
Please go to our blog and check out the latest newsletter from our South America Coordinators. There is a huge amount of information and several actions.  It does illustrate – in just one region – how much work Amnesty does, and how many Human Rights abuses are going on that don't get into the press.
Unsubscribe
This newsletter is sent only to people who have opted in to receive it. If you wish to change you subscribe options – including unsubscribe – please reply to this newsletter.