Please find our latest Newsletter full of Actions and reports. Starting with a very urgent Action on Turkey, we are also campaigning for justice for Zineb Redouane, who was killed by a tear gas grenade in France. For the last year we have been campaigning against unlawful pushbacks and the inhumane and cruel treatment of asylum-seekers who tried to enter the European Union via Belarus. (Europe -wide action January 15th Stop Refugees Freezing about refugees trapped in the freezing forests between Poland and Belarus).
Meanwhile we have received shocking reports about violent pushbacks and detention of refugees in overcrowded conditions as well as cruel treatment amounting to torture from Lithuania and now in the latest report from Latvia. The treatment of asylum-seekers from war-torn and repressive countries like Syria, Afghanistan, Yemen, Congo, Iraq and Eritrea stands in stark contrast to the warm welcome offered to refugees from Ukraine. We are calling for all refugees and asylum-seekers to be treated with compassion and dignity and offered protection from persecution.
At the end of this newsletter you will find an action which is not (yet) an amnesty case but a Syrian family being supported in their community.
Darkness is rarely lifted by itself. We have to continue to light the candle standing up for universal human rights.
Türkiye
FREE PROF ŞEBNEM KORUR FİNCANCI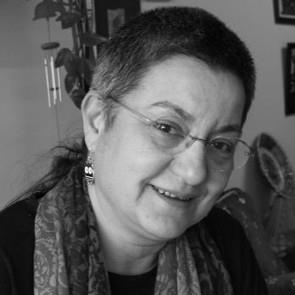 Prof Şebnem Korur Fincancı is a prominent forensic medicine doctor, a member of the Human Rights Foundation of Türkiye and the head of the Union of Turkish Medical Associations. As a human rights defender, she has been subjected to baseless criminal investigations, detentions and prosecutions in the past. In 2016, she was briefly remanded in pre-trial detention when prosecuted for 'propaganda for a terrorist organization' for her role as a symbolic editor of the shuttered Kurdish daily Özgür Gündem. Along with her two co-defendants, she was acquitted in 2019 but their acquittals were overturned on appeal and their retrial is ongoing.
Over the last seven years, the Union of Turkish Medical Associations has also been targeted in multiple criminal investigations under Türkiye's overly broad anti-terrorism laws, their prominent members subjected to detention and prosecutions.
In the early hours of 26 October 2022, police detained Prof Fincancı. A criminal investigation was launched against her after she called for an independent investigation into allegations that Turkish armed forces might have used chemical weapons in Kurdistan Region of Iraq in comments during a live TV interview. Amnesty International is calling for Prof Fincancı to be released immediately and unconditionally from detention and must not be prosecuted for her human rights work.
There is an Urgent Action aimed at the Ankara Chief Public Prosecutor. Please take part in this action as soon as possible and circulate it to supporters to maximise the impact. Download and edit with your details this  Sample Letter
Pressure on Freedom of Expression
In yet another squeeze on freedom of expression in Türkiye, in early October the authorities pushed a bill through parliament that enables three year sentences to be imposed on individuals who the courts decide have been publicly spreading "false information".  The broad, "catch all" wording of the new criminal code will make it very difficult for individuals to be able to judge in advance whether they are likely to fall foul of it and there are significant concerns that this will lead to increasing self censorship by civil society groups.
The UN Human Rights Office issued the following statement to express its concerns:
Comment by UN Human Rights Office spokesperson Marta Hurtado on Türkyie
Geneva, 14 October 2022
"We are concerned by the adoption on Thursday in Türkiye's Parliament of a package of amendments to various laws that risk substantially curtailing freedom of expression in the country.

One of these amendments is a revision of the criminal code that provides for sentences of up to three years in prison "for publicly disseminating false information".  Under international human rights law, freedom of expression is not limited to "truthful" information, but applies to "information and ideas of all kinds", both online and offline. Restrictions to freedom of expression shall only be envisaged on legitimate and necessary grounds.

These amendments leave significant room for arbitrary, subjective interpretation and abuse. In an already very restrictive context, they risk further limiting people's rights to seek, receive and impart information as guaranteed by article 19 of the International Covenant on Civil and Political Rights (ICCPR) to which Türkiye is party. The recent amendments also risk opening new avenues for repression of permissible speech under international law, including the critical work of journalists and human rights defenders and incentivising self-censorship.

We regret that these laws have been drafted and adopted without meaningful consultation with civil society and media representatives. Legal and regulatory frameworks of such wide potential scope and impact on society as a whole should only be adopted following thorough deliberations and broad public debate.

Freedom of expression and access to information are necessary for people's effective participation in public and political life and essential in any democracy. We call on Türkiye to ensure full respect for freedom of expression guaranteed under internationally law."
Gezi 7
Currently there is no change of status in the case of the seven human rights defendants collectively known as the Gezi 7. However groups committed to working on this case continue to work on solidarity actions to ensure that  they know that they are not forgotten. Earlier on in the month the wonderful York group were out in force collecting signatures on a birthday cards for the most well known of the defendants Osman Kavala.
Büyükada : Court of Cassation decision imminent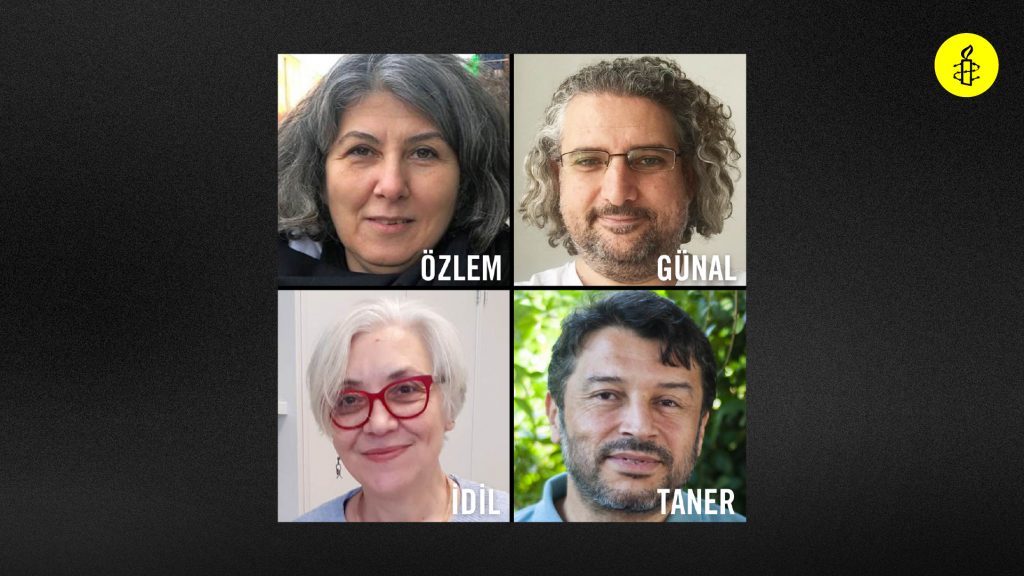 The Court of Cassation (Turkey's Supreme Court of Appeals) is likely to hand down its verdict on the appeals of the four human rights defenders whose convictions have been pending since March 2021 any day. The baseless Büyükada prosecution began over five years ago and during which 11 human rights defenders were unjustly tried, nine of whom were imprisoned :- Amnesty Turkey's then Chair, Taner Kılıç, for 14,5 months; then director, Idil Eser, and seven other prominent human rights defenders, for over three months.
In July 2020, the first instance criminal court, Istanbul Heavy Penal Court No 35 where the trial was taking place convicted the four HRDs, finding Taner Kılıç guilty of 'membership of a terrorist organisation', sentencing him to six years and three months. Ozlem Dalkiran, Idil Eser and Gunal Kursun were convicted of 'aiding a terrorist organisation' and sentenced to one year and 13 months in prison. The other seven defendants in the case were acquitted. In November 2020, the regional court of appeals upheld the convictions of the four HRDs.
The second and final appeal to the Court of Cassation has been pending since spring 2021 and at the time of writing AI believes that the decision is imminent. If the defendants are not acquitted then there will be a renewed campaign on their behalf and I will send out details as soon as they are available. 
Syrian Refugees forcibly returned to northern Syria by Turkish authorities
On 24 October Human Rights Watch reported that the Turkish authorities have arbitrarily arrested, detained, and deported hundreds of Syrian  men and boys to Syria between February and July 2022.
Deported Syrians told Human Rights Watch that Turkish officials arrested them in their homes, workplaces, and on the street, detained them in poor conditions, beat and abused most of them, forced them to sign voluntary return forms, drove them to border crossing points with northern Syria, and forced them across at gunpoint.
"In violation of international law Turkish authorities have rounded up hundreds of Syrian refugees, even unaccompanied children, and forced them back to northern Syria," said Nadia Hardman, refugee and migrant rights researcher at Human Rights Watch. "Although Turkey provided temporary protection to 3.6 million Syrian refugees, it now looks like Turkey is trying to make northern Syria a refugee dumping ground."
The deportations are in stark contrast to Turkey's record of generosity as host to more refugees than any other country in the world ( 3-4 million) and almost four times as many as the whole European Union.
Follow the link below to read the full HRW report
https://www.hrw.org/news/2022/10/24/turkey-hundreds-refugees-deported-syria
France   Take Action !
Justice for Zineb Redouane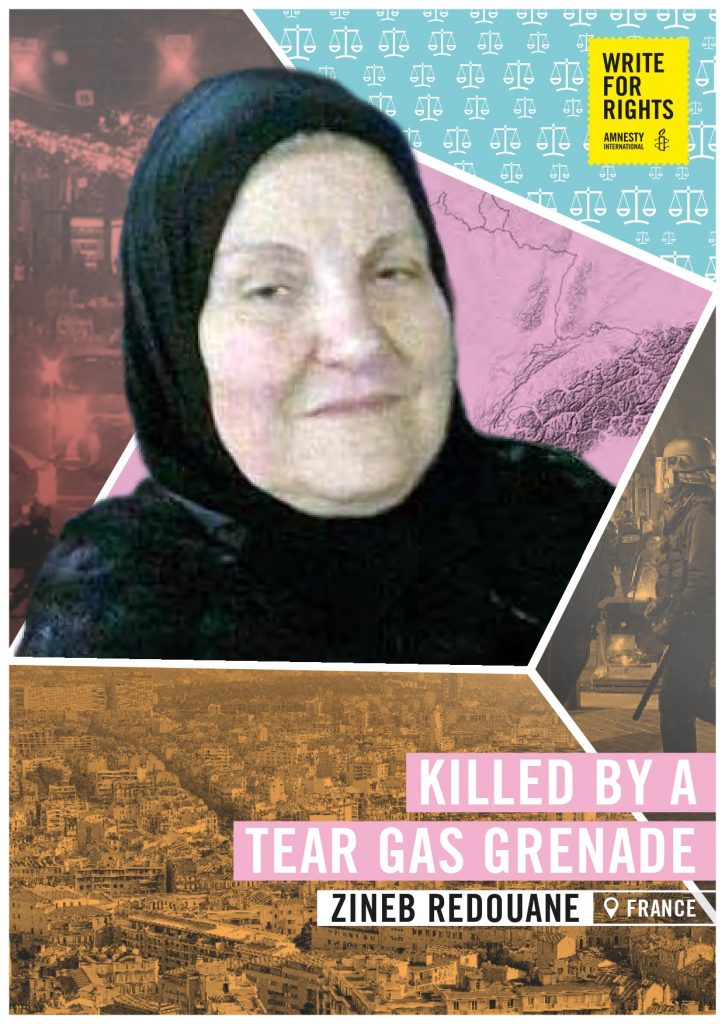 Join us on the 19th of November from 19:00 in Write for Rights for Zineb evening on Microsoft Teams
Send an email to jovana.bosnjak@amnesty.org.uk to receive the link and the invitation or join by simply typing the ID and the passcode below:
Meeting ID: 326 003 247 111
Passcode: Mzc5bq
We will :
Write to the French authorities to demand justice for Zineb,
Show Zineb's family we're with them by sending them messages of solidarity and hope, to help them stay strong in their battle for justice,
Discuss this case and possible further campaigning activities
Connect with different local groups and activists who would like to campaign for Zineb
In December 2018, 80-year-old Zineb was preparing dinner and chatting to her daughter on the phone in her fourth-floor apartment in Marseille, France. In the streets below, police officers were using tear gas to disperse a protest against poor housing conditions. As Zineb went to shut her window, a police officer pointed a tear gas grenade launcher in her direction and fired. She was hit in the face by a grenade and sadly died from her injuries. No one has been suspended or charged over her tragic death.
Zineb was killed by the reckless use of a tear gas grenade. Nearly four years later, an investigation into her death is still ongoing, and no one has been charged or suspended over the killing. Zineb's family are still waiting for justice.
This year's Write For Rights Campaign will be starting in November. Please get in touch if you would like to take a part in Write for Rights for Zineb on 19th November from 7pm!!!
Campaign will concentrate on:
writing to the French authorities to demand justice for Zineb
and, showing Zineb's family we're with them by sending them messages of solidarity and hope, to help them stay strong in their battle for justice.
Latvia
 REFUGEES AND MIGRANTS ARBITRARILY DETAINED, BEATEN AND COERCED INTO "VOLUNTARY" RETURNS
The treatment of asylum-seekers from Syria, Afghanistan, Iraq and other countries where people flee war, violence and repression, entering Latvia via Belarus stands in stark contrast to the welcome refugees from neighbouring Ukraine received.
There were no rights for people attempting to enter Latvia from Belarus. Instead, the Latvian authorities violated the right to seek asylum; unlawfully and often violently forced people back toward Belarus in repeated pushbacks; tortured and ill-treated people; subjected many to excessive use of force; and arbitrarily detained people in secret locations, possibly amounting to enforced disappearance in some cases. The catalogue of human rights violations committed by Latvian state actors and their agents as reflected in this report is long and shocking – and is in sharp distinction to the way people fleeing the war in Ukraine have been welcomed in Latvia.
This report documents the serious human rights violations, including crimes under international law, committed by Latvian Border Guards and other law enforcement bodies in cooperation with unidentified special forces in black gear, armed and with covered faces (referred to as "commandos") against refugees and migrants at Latvia's borders with Belarus and in detention facilities beginning in July-August 2021. Consistent descriptions by people interviewed for this research attribute most violations to these unidentified commandos, who appeared to be working under the direction of the Latvian border guards and/or with the border guards' direct knowledge of actions by the commandos.
These special forces served as agents of the Latvian state. Violations documented in this research include violent and repeated summary forced returns at the border with Belarus, in violation of the obligation of non-refoulement; arbitrary and secret detention in undisclosed sites in the Latvian forest, possibly amounting to enforced disappearances; prohibited inhuman or degrading treatment, in some cases amounting to torture; and acts of harassment, intimidation and violence that forced people to accept "voluntary" returns to their country under extreme duress, coercion or by deceit.
The research illustrates how, in some cases, Latvian authorities and the International Organization for Migration (IOM) ignored people's express statements that they were being forced to return against their will. The research also documents the arbitrary detention of migrants and refugees, including accompanied and unaccompanied children, and associated violations of their procedural rights, including the right to an effective remedy and the right to be heard.
Read the full report :   Latvia: Return home or never leave the woods: Refugees and migrants arbitrarily detained, beaten and coerced into "voluntary" returns – Amnesty International
UK – Walthamstow says Hussein must stay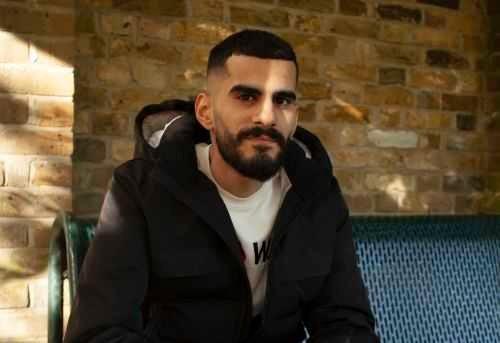 Thank you to all those who helped collect signatures for our latest petition to the Government of the UK on Refugees, particularly Theresa Mc Murphy, whose group collected over 140 signatures and the Perth group and the York group. Together we have to continue to fight the inhumane and cruel government policies and support refugees.
This Action is not an Amnesty action but one that I (Europe co-ordinator Ulrike Schmidt) am organizing locally in my community to protect a young asylum-seeker from the threat of deportation to Rwanda. We know that the Home office with Suella Braverman back in office is still pursuing to forcefully transport asylum-seekers to Rwanda . This case illustrates the fear and despair these threats are causing in the most vulnerable people. Please sign and share the on-line petition and continue lobbying your MP and the general public about the importance of upholding fair asylum-procedures for all refugees , regardless of their method of arrival. And we have to continue calling for safe and legal routes for asylum-seekers to travel to the UK, so that they are not forced to risk their lives on small boats.
Hussein Hisham Badawi, his mother and siblings fled Syria in 2015, after his father was arrested for his opposition to the brutal  Assad regime. His father died at the hands of the Syrian authorities. Amnesty International published a detailed report about the killing of thousands of people in custody. Amnesty's research shows that murder, torture, enforced disappearance and extermination carried out since 2011 have been perpetrated as part of an attack against the civilian population. Read the full report here
https://www.amnesty.org/en/documents/mde24/5415/2017/en/
After his fathers' death the Syrian authorities tried to force Hussein into the army to take part in the mass slaughter of his people. Hussein and his family had no option but to flee. They escaped to Turkey and tried to survive there for 5 years. But Turkey is not safe for refugees. Turkey has repeatedly been forcibly returning refugees to Syria and Afghanistan.
Driven by hope and the belief that the UK would protect their Human Rights the family continued the dangerous journey full of unbearable hardship finally arriving in the UK in June 2022.
Their joy of having found safety was short-lived : This month Hussein received a letter from the Home Office threatening Hussein with forced removal to Rwanda and offering "voluntary" return to Syria. Hussein can not return to Syria.
In September 2021 Amnesty International released the following report :
Syria: "You're going to your death" Violations against Syrian refugees returning to Syria – Amnesty International
Syrian intelligence officers have subjected women, children and men returning to Syria to unlawful or arbitrary detention, torture and other ill-treatment including rape and sexual violence, and enforced disappearance. Based on these findings, Amnesty International concludes that no part of Syria is safe for returnees to go back to, and people who have left Syria since the beginning of the conflict are at real risk of suffering persecution upon return.
Separating Hussein from his mother and siblings and forcing him to survive on his own in Rwanda, thousands of miles away is an unfathomable cruelty and would break his and his mothers heart.
Please sign and share the petition below: Hussein must stay !
See also coverage by local press :
Syrian refugee facing deportation to Rwanda | Waltham Forest Echo
Lithuania
We have received shocking reports about violent pushbacks and detention of refugees in overcrowded conditions as well as cruel treatment amounting to torture from Lithuania
https://www.amnesty.org/en/latest/news/2022/06/lithuania-pushbacks-illegal-detention-deception-and-abuses-against-refugees-and-migrants/
https://www.amnesty.org/en/documents/eur53/5735/2022/lt/