As you can see from the last three posts, we have been somewhat focussed on Europe during the lockdown. This has led to some of us attending Ulrike Schmidt's talk from the Hammersmith group (via Zoom) on the 13th May, then our own Zoom meeting on the 20th. So we thought it useful to start posting the Europe Newsletter, put together by Ulrike, in the same way we publish the South America one.
Newsletter   Europe   May 2020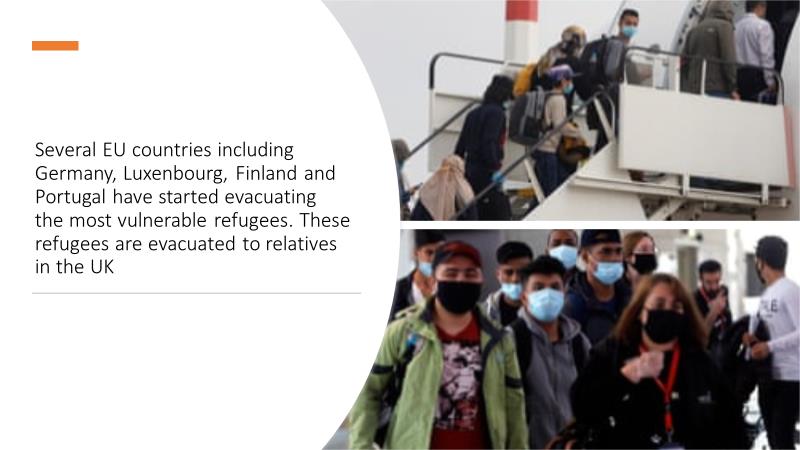 Campaigning works ! Thank you to everyone who signed and circulated the petitions, contacted their MP and wrote to the Home Office. Several countries have now resettled vulnerable children (Portugal took 500 last week) and the UK has now relented and accepted 50 refugees to be reunited with families.
Content                                                                                     page
| | |
| --- | --- |
| Turkey  Updates and Actions | 2-3 |
| Hungary Action Drop #33       Trans Rights are Human Rights | 4-5 |
| Hungary courts :   Great News   and worries for the future | 6-8 |
| Roma communities threatened by vigilante and police violence | 8-9 |
| Punishing Compassion   Introduction to a very important report | 10-12 |
| UK concerns over data security | 13 |
Page 2
URGENT ACTIONS FOR TURKEY     By Helen Clarke Bury 
 Hello, and thank you for continuing your work to fight for the human rights of others during this time and thank you for keeping up to date with the situation in Turkey. As the country coordinator for this region I wanted to share with you 2 actions we are currently working on.
CASES
Eren Keskin – a prominent campaigner who has been harassed by the police in Turkey and subject to completely unfounded charges and arrests for simply speaking out against human rights abuses.
Eren Keskin is on our Individuals at Risk file. Groups who are interested in working long term on this case please email Helen
Turkish Prisoners – as Turkey passes a law to release up to 90,000 prisoners due to the covid19 situation – we believe these should include those in pre-trial detention centres – held inhumanely in captivity before they have even seen a court room; losing their right to a free trial.
ACTIONS
Eren Keskin – Email Action & SOCIAL
Eren Keskin Action #HumanRighstHeroes is a PDF of the action we are asking you to take to help Eren – simply sending an email as an individual or as a group – the more emails the better! Tag us at @amnestyeuropeuk on Twitter or @amnestyukeurope on Facebook.   If you have taken this action please let me know.
Page 3
Turkish Prisoners – Online Action 
Below is a link to the Urgent Action on the Amnesty website – there are 16 days left to take this action and send an online email through our website to the Turkish Minister.
https://www.amnesty.org.uk/urgent-actions/release-those-unfairly-imprisoned-and-most-risk
If you have taken this action please let me know.
I hope you are all keeping well and please do get in touch if you want to catch up on anything or have any ideas for campaigns.
Thank you, stay safe.
Helen Clarke
Turkey Country Coordinator
Page 4
HUNGARY
The Hungarian Prime Minister Victor Orban has vastly increased his power through Covid 19 emergency legislation. He can now rule by decree without a set time limit or parliamentary scrutiny. The emergency legislation also introduces prison terms for anyone publicising "false information". The few independent journalists left are shuddering with fear.
For more detailed information ,see attached Public Statement :
HUNGARY: GOVERNMENT MUST NOT USE EXTRAORDINARY POWER TO ROLL BACK HUMAN RIGHTS AMID COVID-19 EMERGENCY
On 5th May Hungary's parliament declared not to ratify the Istanbul convention against violence against women, David Vig, Amnesty International's Hungary Director, said:
"This decision is extremely dangerous coming at a time when reported domestic violence incidents in Hungary have doubled since the start of the COVID-19 lockdown. This not only puts women and girls at risk but sends a damaging message to perpetrators that their acts will not be prosecuted." Read the full article :
This week the Hungarian Parliament is scheduled to vote on a law that would make gender recognition for Trans and Intersex people illegal. If implemented this law would make everyday life very difficult for Trans individuals. Please take Action on Social Media asking for the law to be dropped.
Please click the link for full details :
Page 5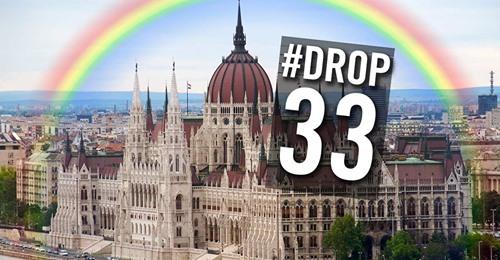 According to international and regional human rights standards, transgender people should be able to obtain legal gender recognition through quick, accessible and transparent procedures and in accordance with their own perceptions of gender identity. States must ensure that transgender people can obtain documents reflecting their gender identity, without being required to satisfy criteria that in themselves violate their human rights. Instead of complying with their human rights obligations, the Hungarian government is moving in the opposite direction, as they put forward a new bill (so-called "Omnibus bill" / Bill T/9934) including an article – Section 33 – which would actually ban legal gender recognition in Hungary. This is happening while all efforts should focus on protecting and guaranteeing the right to health for everyone without discrimination and taking urgent measures necessary to combat the COVID-19 pandemic.
Please see attached AI Public Statement Hungary for further information
 Page 6
Independent Judiciary under threat
Since 2010 the governing majority in Hungary has been systematically weakening checks of the executive power and undermining the rule of law. The governing majority has either restricted established powers of independent institutions that exercise control over the executive or have appointed political loyalists to key positions. As a part of this process, since 2012, an ongoing institutional reform has centralized court administration.
So far Hungarian judges have shown courage and resisted interference and intimidation by the government.  How important that is shows the the latest ruling in the case against discrimination of Roma children in education.
Page  7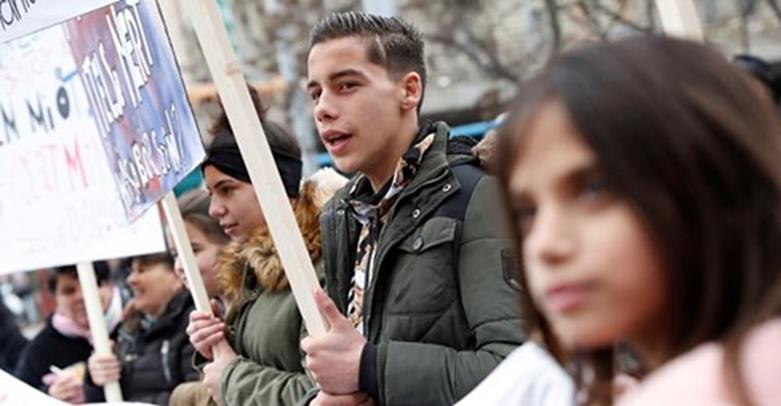 ROMA ARE LEADING THE FIGHT AGAINST AUTHORITARIANISM IN HUNGARY
In a great victory for Human Rights the Supreme Court upheld the decision that the Roma children subjected to 10 years of segregated and substandard education should be paid compensation. Since the original decision by the district court in Debrecen, Victor Orban personally has been attacking this decision and refused to obey it. In addition he has been using defamatory and inflammatory language against the Roma families and with other members of the Government using threats and intimidation. Despite the pressure the judges stood firm.
Victor Orban  said the government would decide how to honour the ruling and was putting the finishing touches on new legislation to prevent such rulings in the future. He did not go into detail.
Fearing the Unknown
Amnesty Hungary has released a new report detailing the threats to the Independence of courts and judges.
Short summary of the report:  (for full report please Fearing the Unknown report Amnesty Hungary)
The research found that Hungarian judges think institutional judicial independence is being severely undermined in Hungary. Although on paper the judiciary is a separate branch of power, this principle has come under attacks from the courts' central administration and other branches of power.
The overall view of the judges interviewed was that an individual judge can generally still adjudicate freely, without direct outside influence. However, this freedom is in danger.
Page 8
Right now, it is up to the integrity and moral compass of an individual judge whether someone's case will be tried by an impartial and independent judge.
Attacks on judicial independence have resulted in a palpable chilling effect amongst judges. Judges reported a poisonous atmosphere at various courts, where most judges do not dare to speak openly and freely and there is mistrust among judges. Due to this chilling effect, judges are scared away from speaking up in defence of their opinion. This results in only weak signs of solidarity within the judiciary and among judges and other legal professions.
For more detailed information email Amnesty Hungary
Roma communities stigmatised and assaulted during coronavirus crisis
A long history of persecution and discrimination has left many Roma communities in Central and Eastern Europe desperately poor. Lack of electricity and running water as well as overcrowding in many impoverished Roma quarters and villages makes it very difficult for families to stay safe. In addition many working in insecure employment , lost their jobs during the lockdown and many families are suffering severe food shortages.Far right populists and some governments are scapegoating Roma inviting vigilante violence. In Slovakia and Bulgaria Roma settlements have been closed off and Roma assaulted by police. Most shocking was the savage beating a Slovak policeman inflicted on Roma children who had ventured into the forest to find fire-wood. An international outcry of protest resulted in the president of Slovakia ordering an investigation into the violence.
For further reading click on the links :
Page 9
Europe's marginalised Roma people hit hard by coronavirus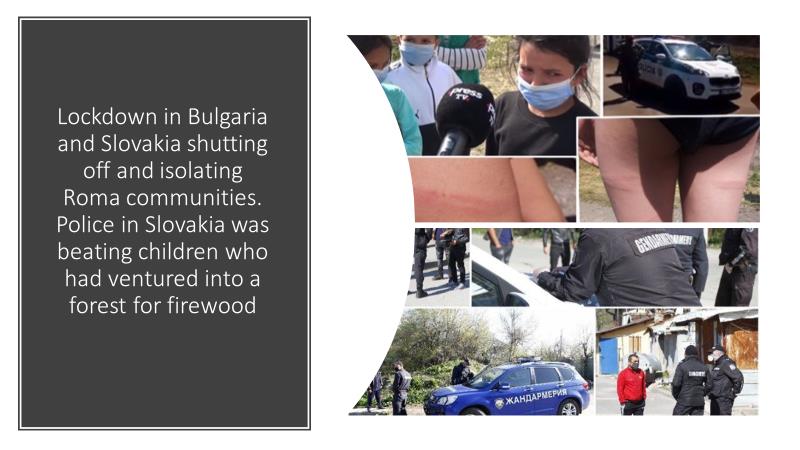 Slovak President asks for explanation of incident in which police officer brutalized young children in Romani settlement
Protecting minorities in these difficult times: the situation of the Roma community
ROMA CAMP ATTACKED AND TENTS BURNED DOWN BY UNKNOWN ASSAILANTS IN UKRAINE
Page 10
Punishing Compassion
by Anna Radzikowska
In March Amnesty released a very important report about the criminalisation of Human Rights Defenders in Europe. The full report is here – Punishing compassion, Anna has reviewed the main aspects for you :
Punishing compassion report- short summary of the authorities' approach to human rights defenders in:
Italy
Criminalisation of sea rescue NGOs: a smear campaign
The language used by Italian officials to refer to sea rescue NGOs started changing towards the end of 2016 when representatives of institutions, politicians and commentators started rising suspicions about the role and motives of NGOs, suggesting that their very presence near Libyan territorial waters and their methods of operating encouraged departures and fuelled the smuggling trade.
In July 2017, the Italian government, with the support of the EU, imposed a code of conduct on NGOs engaged in sea rescue activities. The code constituted an attempt by the Italian authorities to limit the number of rescues undertaken by NGOs in order to reduce disembarkations in Italy and also to press other EU states to share the responsibilities related to refugees and migrants' reception.
Some provisions of the code impose undue restrictions which are not based in the law of the sea and can hinder the life-saving activities such as i.e. the requirement not to use light signals to facilitate the departures of refugee and migrants' boats, except when communications are necessary during search and rescue operations, the requirement that NGOs do not transfer rescued people to other ships unless so requested by the maritime rescue coordination centre and various bureaucratic requirements during a rescue at sea when focus and resources should be devotes only to achieve the safety of those in distress.
Other provisions in the code place requirement on NGOs to meet special technical criteria, NGOs agreeing to receive on board armed police officials and NGOs commitment to declare the sources of funding for search and rescue activities.
Amnesty International opposed the imposition of the code of conduct from the start because it contains unnecessary restrictions on HRD's activities and favours intersections by the Libyan coastguard. The organisation considers the code to be redundant and potentially dangerous as it can delay rescue operations and unduly infringe on the right to freedom of association of NGOs.
Following Italian government's decisions to withdraw from search and rescue activities near Libyan coasts, to obstruct NGOs efforts to continue to rescue lives at sea, and finally to refuse disembarkation to NGOs, the authorities in Malta and in Spain hardened their stance towards NGOs rescue operations as well by restricting their activities, detaining those who act to protect themselves and others from grave danger to their safety and lives and by opening multiple criminal investigation.
The report describes multiple cases of NGOs operations being targeted by authorities in Italy, Malta and Spain.
Please refer to the report for the detailed description and cases of criminalisation of NGOs sea rescues.
France
A hostile environment
Page 11
The arrival and presence of refugees and migrants at the French-Italian border as well as in the area of Calais and Dunkirk in Northern France prompted ordinary individuals, associations and network of solidarity to assist them and meet their needs. French authorities have responded to their acts of humanity and solidarity with smearing accusations, prosecutions, harassment, and court proceedings, imposing undue restrictions to the right to defend human rights and violating the freedom of expression and assembly.
Along the French – British Border human rights defenders supporting migrants and refugees have been facing a mix of intimidation, obstacles to aid delivery, and hostility aimed at discouraging their work. The tactics are varied and have included: smearing attacks, orders and instructions imposing arbitrary restrictions as to where and when aid can be provided and by whom, frequent ID checks, numerous parking fines, abusive language, threats of arrest, assault and in some cases detention and prosecution on variety of charges, including defamation, contempt and assault.
At the French –Italian border authorities have abused a combination of security measures to crack down on solidarity. Enabled by a flawed legislation on facilitation, authorities have misused the law to target human rights defendants through the courts.
Please refer to the report for the detailed examples of the cases of human rights defenders being targeted by authorities for supporting refugees and migrants in France.
Switzerland
No place for compassion
Authorities in Switzerland are misusing charges of facilitation of irregular entry and stay to prosecute and penalise legitimate human rights
Page 12
activities, such as providing shelter, food and assisting refugees and migrants to access international protection.
Helping friends and family members is particularly risky for non-Swiss nationals. For them the criminal record resulting from helping those in an irregular situation can affect their application for refugee' status or renewal of residence permits. Many non-Swiss nationals may also be reluctant to appeal convictions, because of the legal fees involved and also because they fear that this can be detrimental for their future prospects in Switzerland.
United Kingdom
The case of the "Stansted 15"
The report also describes the case of the 15 human rights defenders, known as the "Stansted 15", who took non-violent direct actin to stop a charter flight due to deport 60 individuals to Nigeria and Ghana in March 2017.
On arrest, they were charged with aggravated trespass, however four month later the charge was upgraded to "endangering safety at aerodromes"- a serious terrorism – related charge, which carries a maximum penalty of a life sentence. Amnesty International considers the "Stansted 15" to be human rights defenders and has argued that the charges were excessive and may have been brought to discourage other activists from taking non-violent direct action in defence of human rights. All participants were handed down suspended jail sentences and as of January 2020 they are awaiting a date for their appeal.
After the conviction of the "Stansted 15" several UN human rights experts, wrote to the UK authorities expressing concerns at the use of such disproportionate charges and calling on them to "refrain from applying security and terrorism- related legislation to prosecute peaceful
political protesters and critics of State policy who are engaged in non-violet expression, protest and political advocacy'.
Page 13
UK      Concerns about surveillance and data handling
UK 'Public deserve answers' and transparency over contact-tracing app privacy concerns
 Privacy concerns have been raised over the NHS centralised approach to the tracing app, which will allow contact data from app users to be shared with the NHS and a central database if a user declares they have symptoms.
Kate Allen, Amnesty International UK Director, said:
"We're extremely concerned that the Government may be planning to route private data through a central database, opening the door to pervasive state surveillance and privacy infringement, with potentially discriminatory effects.
"Ministers should instead be examining decentralised, privacy-preserving models such as those many European governments are pursuing.
"In these extraordinary times, contract tracing apps and other technology could potentially be useful tools in responding to COVID-19, but our privacy and rights must not become another casualty of the virus.
"Contact tracing apps must always be voluntary and without incentives or penalties."
However, the Health Secretary dismissed Amnesty's privacy concerns as "completely wrong"
 In response Kate Allen, said:
 13
"The Government doesn't seem to be listening to human rights concerns and simply dismissing such concerns as "completely wrong" is not acceptable. The public deserve answers and Mr Hancock must ensure that they are forthcoming rather than ploughing ahead without meaningful consultation and transparency."
This was from a Press Release AIUK issued.