Art
Art for Human Rights
Raising awareness of human rights and violation of those rights is an essential part of Amnesty International's work, and visual art is a powerful way to achieve this. This is why during 2013 the local Bournemouth, Poole and Christchurch Amnesty Group offered anyone an opportunity to show their support for the work of Amnesty by entering their artwork into an Open Exhibition, telling us what aspect of human rights has inspired them.
The closing date has past and we have been sorting through the numerous entries to decide which works of art have made it though to be exhibited – and where. And now, after 18 months of planning,  the Exhibition is open.
Dates
The main exhibition runs at four venues from 8th March till 5th April 2014. Each venue has different opening times – we will add these below as they become clear to us. The exhibition at the Metropolis Gallery in Westbourne is the following week – 7th April – 12th April 2014.
The Venues
Christchurch Priory
Hopefully won't need much of an introduction to most of you.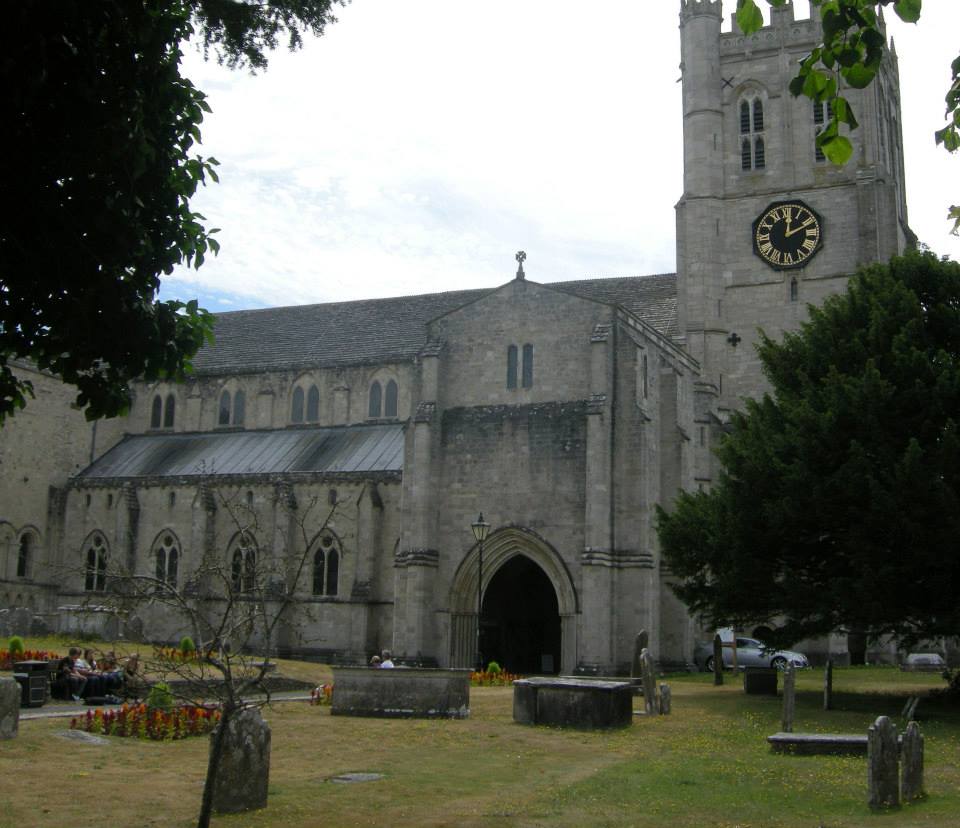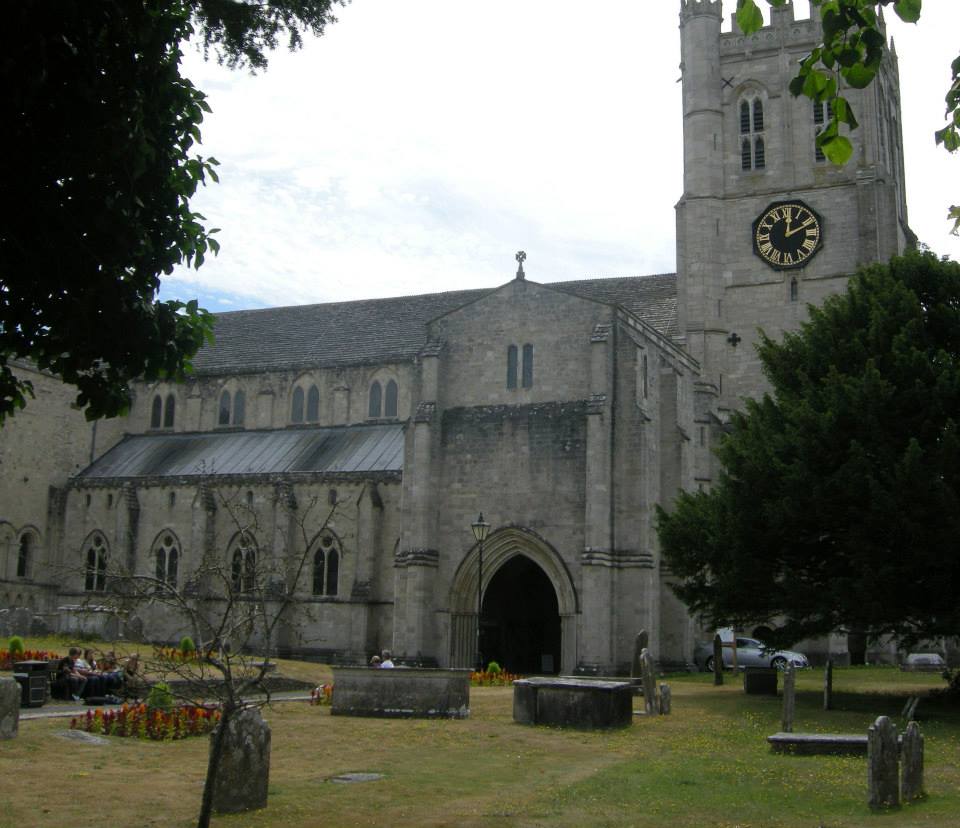 They are open Monday to Saturday 9.30 – 4.00; and Sunday afternoons 2.15 – 5.00  subject to services.  This is their web site
Thanks to The Mayor of Christchurch, Honorary Freeman Councillor John Lofts, for opening our exhibition at the Priory on Tuesday 11th March 2014.
Red House Museum
As you can see from the map above, is located next to the Priory. (Although in Quay Road, the road starts where the circled green tree logo is!)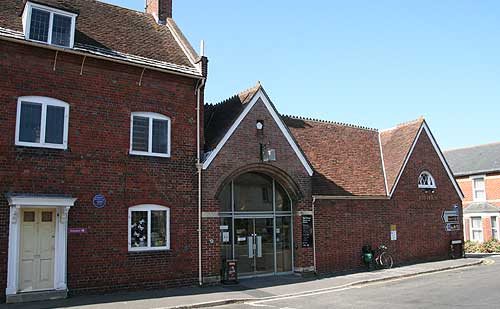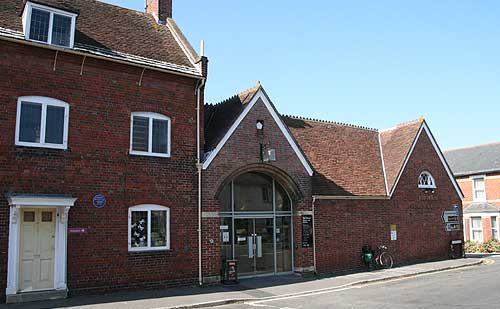 Again, from their website, admission times are Tuesday to Friday 10am – 5pm Saturday 10am – 4pm.  Closed Sunday (despite information to contrary!) and Monday.
Whilst setting up they informed us that our exhibition room is used Wednesday afternoons for talks between 1.00 and 3.30pm; so won't be available to other visitors.
Bournemouth Central Library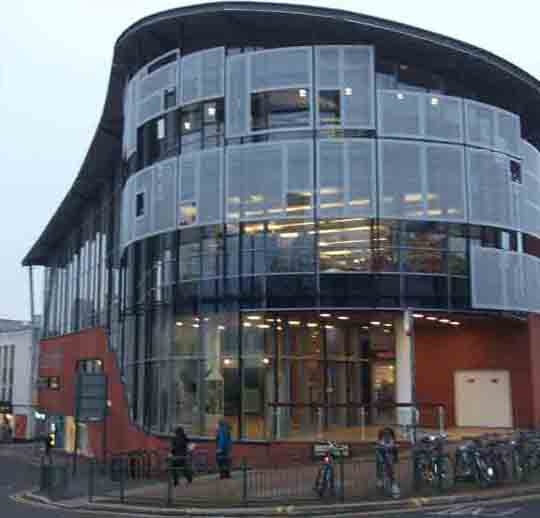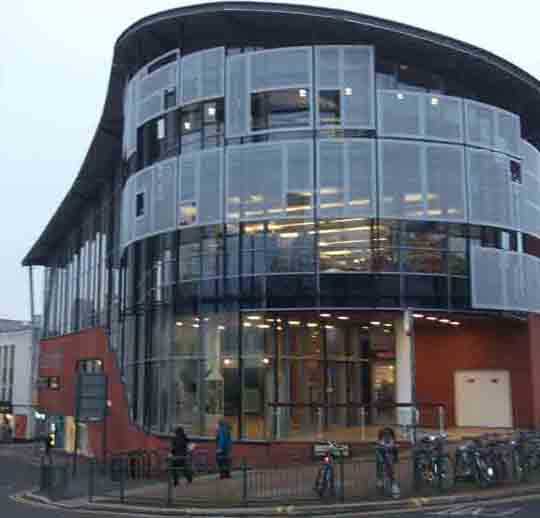 Thanks to The Mayor of Bournemouth, Councillor Dr Rodney Cooper, and the Mayoress for opening our exhibition at the Library on Thursday 13th March 2014.
And if you're not aware, this is the library at the triangle…
St Peters Church
You will find right in the middle of Bournemouth Town Centre in Hinton Road, as shown on map above.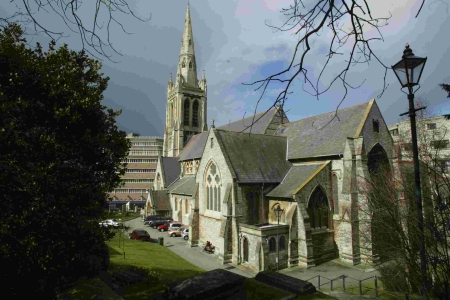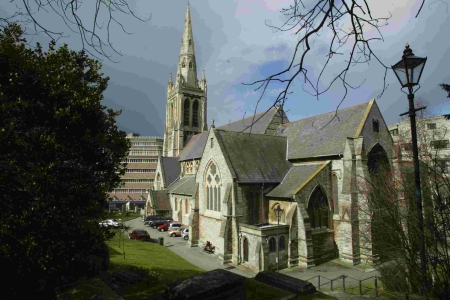 Metropolis Gallery
As mentioned at the top, the Metropolis Exhibition is on for a fairly short period of time, after the above four have finished. This is the week of 7th – 12th April 2014.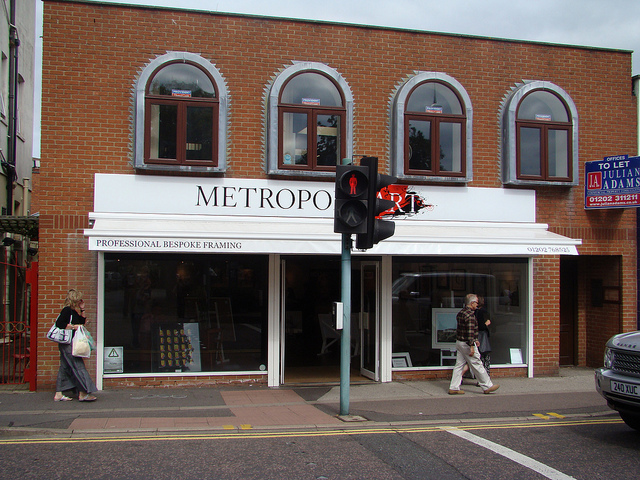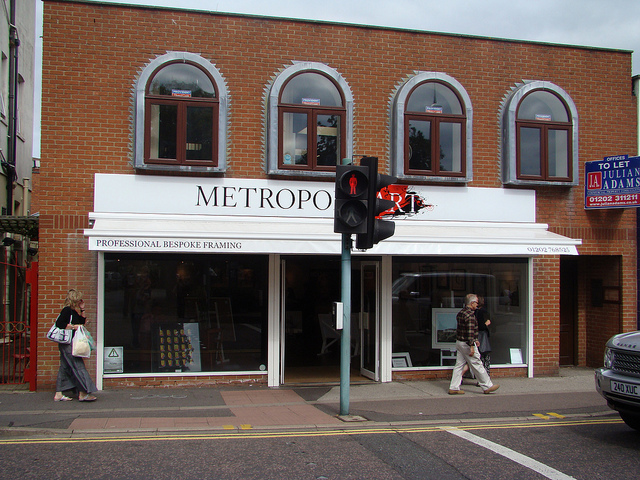 Original Details
The following was on the original Art page when we were asking for submissions. This is still relevant:-
Selection and presentation
We will be working with local artists and curators to select the most evocative works and we will let all entrants know whether they have been successful or not by March 2014.
If we select your work for display, we will contact you to discuss delivery as well as collection once the exhibition is over. The exhibitions will take place during the period March 8th – April 5th 2014.
If we do not choose to display your work, we might still feature it on our web gallery.
All selected work must be delivered ready to display or hang. Please tell us in your submission email if your work requires unusual hanging methods and what its dimensions are likely to be.
Selling your work
These exhibitions are NOT fundraising events. We are not looking for donations, either in kind (e.g. artwork) or in money. Our aim is simply to raise awareness of human rights generally and the work of Amnesty International in particular.
On the other hand, you are free to put a price on your work. One of our venues, Metropolis gallery, will take a 50% commission on all sales. The Red House Museum take a 25% commission. The two churches and library don't, but if you sell your work as a result of exhibiting with us, we will ask for a 20% commission, (which we will share with those venues that make their premises available to us without charge). Swansea Chiropractor
Copyright
You will retain ownership of any work that you entrust to us. However, we ask you to let us take photographs of it and let the public and the press photograph and publish pictures of it for the duration of the actual displays and the lifetime of the website gallery.
Insurance
We hold Public Liability insurance. We will discuss with you the value you put on your work ahead of taking delivery, in case it is damaged while in our care.