This month we bring you news from Brazil, Colombia, Peru and Venezuela. A recent military operation in Colombia seems to have gone wrong, a reminder of the 'false negatives' extra judicial killings of the past being investigated by the JEP transitional justice court, where we report on new developments.  We review the appalling record on human rights and the environment under the present government in Brazil and the possible excessive use of force by the police in Peru, where six demonstrators have died during protests against the increased cost of food, fuel and fertilizers. We look at the challenges faced by the new office of the International Criminal Court in Venezuela and the main candidates for the forthcoming presidential elections in Colombia and Brazil.
REGIONAL
On 27 April, Amnesty published a new report on the impact of the COVID 19 pandemic in Latin America and the Caribbean.  The report Unequal and Lethal explains the factors behind the region's disproportionate death toll and calls on governments across the region urgently to ramp up spending on the right to social protection and health in order to tackle the region's "obscene socio-economic inequality that has proven fatal during the COVID pandemic".
COLOMBIA
WOLA Colombia Peace reports that of the 11 people killed by the military in a 28 March 2022 operation in Putumayo, at least four were civilian non-combatants. One was a 16-year old boy, Brayan Santiago Pama, who was moved and left with a gun by the assailants harking back to the 'false positive' scandal. The military claim that it was a raid on dissident FARC rebels. Early reports, including President Duque's tweet, noted the arrest of "four criminals" in addition to the eleven killed. Colombia's Prosecutor-General's Office responded days later that no suspects had been handed over.
According to Colombia Reports, Colombia's war crimes tribunal JEP reminded a retired army general on Wednesday that he can't lie his way out of prison in a mass murder investigation.  Retired General Paulino Coronado was the commander of the 30rd Brigade in Norte de Santander where his subordinates executed at least 120 civilians between 2007 and 2008.
The British NGO ABColombia summarises the latest admission to the JEP tribunal by the Colombian military into the killing of young people who arrived with the promise of a job. They were executed close to the Army's barracks. Known as 'false positives', this was a practice motivated by an institutional policy of the Army consisting of counting the corpses to inflate its results in the fight against the guerrilla. In exchange, the soldiers received bonuses, permits, promotions and medals. The JEP has identified 6,402 victims of these extra-judicial killings.
A recent poll for first round of the presidential elections 29 May indicates that the two candidates who will go into the second round 19 June are Gustavo Petro and Federico Gutiérrez. Petro, a former M-19 guerrilla, congressman and Mayor of Bogota and current Senator, is running on a left-wing programme, while Gutiérrez (known as Fico), a former Mayor of Medellin, calls himself a 'centrist' and has the support of much of the establishment. Petro and his Vice Presidential running mate, the Afro-Colombian human rights defender Francia Márquez, have received death threats.
BRAZIL
Amnesty International has launched a campaign to obtain justice for the victims of police killings in Brazil. Every four hours the police kill a black person and yet the authorities responsible for controlling the police are not responding.
Amnesty International has published its submission for Brazil's Universal Periodic Review. In a 62-page document, Amnesty concludes that human rights violations have reached record numbers in recent years. Police abuses, killings and other attacks against human rights defenders are completely out of control. The State´s lack of action to protect people has been coupled with the spread of disinformation and hostility to target specific people and groups. Land grabbing and environmental destruction are encouraged by public officials. Human rights policies are being intentionally razed, undermining the country's future with a particularly dire impact on black youth, black women, black and Indigenous children, among others.
A UN Special Rapporteur expressed concerns about restrictions on Brazilians' rights to full and active social and political participation, and the appalling levels of violence directed against human rights defenders, women journalists, indigenous peoples and traditional communities in particular of African-descent. He was deeply concerned that those who ordered the execution of Marielle Franco, the Afro-Brazilian human rights defender and city councillor in 2018, have still not been identified.
The UN's Human Rights Committee has found that the investigation and prosecution of former President Lula da Silva violated his right to be tried by an impartial tribunal, his right to privacy and his political rights. Lula has announced his candidacy for the 2 October presidential elections. President Bolsonaro and ten other politicians have also announced that they will run for the presidency.  If a candidate does not get over 50% in the first round, the two leading candidates will face a run off 30 October.
Amazon Watch reports that a Brazilian court has upheld the suspension of an environmental license for the Volta Grande Project (VGP), a massive open-pit gold mine in the Amazon, proposed by the Canadian Belo Sun Mining Corporation. The project's environmental license has been suspended since 2017 when the court ruled that Belo Sun and the Brazilian government had failed to respect the right to free, prior, and informed consultation and consent of Indigenous peoples who would be impacted by the gold mine.
PERU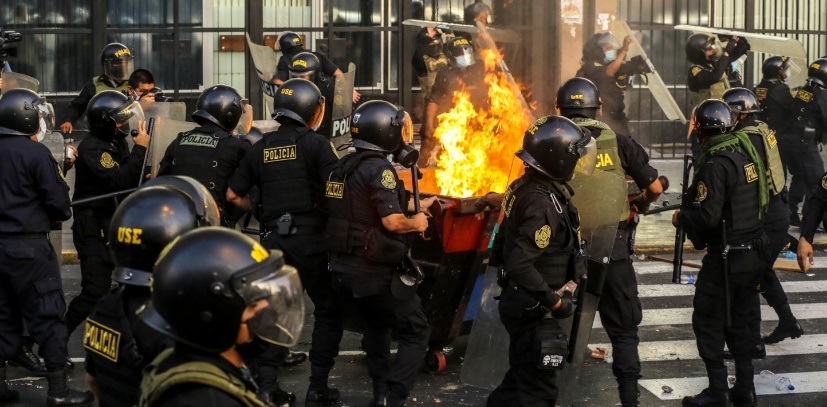 There have been demonstrations, including roadblocks, in various parts of Peru protesting against rises in the cost of food, fuel and fertilisers.  On 5 April, President Castillo issued a decree suspending some constitutional rights but this was met with new demonstrations, as well as some looting and acts of violence.  According to reports, at least two people have been fatally shot, four others have died in circumstances yet to be clarified, more have been injured and at least 18 people have been detained. Authorities also reported that dozens of police officers have been injured and that several public buildings have been damaged. Amnesty has called on President Castillo to ensure proportionate use of force and to prevent human rights violations.
 VENEZUELA
Amnesty International welcomes the recent announcement by the Prosecutor of the International Criminal Court on the establishment of a decentralized office of the ICC Prosecutor's Office in Caracas, and the declaration that the Office will work jointly with important international allies. In February, Amnesty published research showing how calculated repression by the Maduro government could constitute a crime against humanity of persecution.
All the best,
South America Team – Richard Crosfield (Colombia and Brazil), Carla Torres (Chile and Argentina), Javier Martinez (Venezuela) and Graham Minter (rest of South America). And please don't forget that you can follow us on our Facebook page and Twitter.