Dear friends
This month we bring you news from Colombia, Brazil, Peru, Venezuela, Chile and Argentina. The Colombian Ombudsman reports that 215 social leaders and human rights defenders were killed in 2022. Brazil's new Environment Minister has called on an investigation into former President Bolsonaro for genocide of indigenous people. Amnesty has presented its initial findings of its investigation into the repression of the massive protests in different areas of Peru since December last year. In Venezuela, 187 acts of persecution and criminalization committed by the Maduro government were recorded in January 2023 We have some good news from Chile, following on from last month's Urgent Action. Two years on from the legalisation of abortion, there is an update from Argentina.
COLOMBIA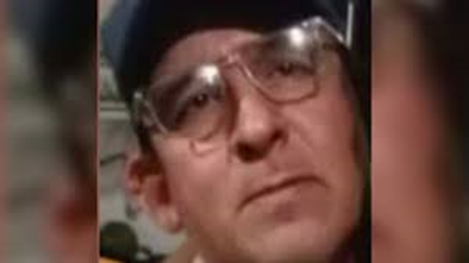 The Colombian Ombudsman reports that 215 social leaders and human rights defenders were killed in 2022, the highest number since the Peace Accords of 2016. The murders coincide with places that are strategically important to organized crime groups involved in drug trafficking, illegal mining and contraband. These armed groups include former paramilitaries, FARC dissidents, ELN guerrillas and organised crime such as the Clan de Golfo cartel. The new government has launched a 'Total Peace' plan which includes ceasefires by the ELN, Clan de Golfo and other armed groups. 
The Inter American Court of Human Rights has called for reparations for the victims of systematic violence by the Colombian state against 6,000 members and militants of the Patriotic Union. This 'manifested itself through various acts, such as forced disappearances, massacres, extrajudicial executions and murders, threats, attacks, various acts of stigmatization, improper prosecutions, torture, and forced displacement, among others.' The Patriotic Union was founded as a political party in 1985 by the FARC following a 1985 peace accord with the government. Colombia has promised to pay the reparations.
Semana reports the Office of the Inspector General of the Nation has asked for five Army generals to be investigated for the March 2022 killings of 11 civilians in the village of Remanso in Putumayo department. This follows an exhaustive investigation into the killings by the Inspector General, who found that the alleged drug traffickers targeted by the Army were known not to be there at the time.
Peace Brigades International relates the risk to Catatumbo rural communities attempting to comply with the Peace Accords of 2016. The government has failed to provide farmers with alternative crops to coca, poppy and marijuana or to alternative sources of income. Organizations that defend the Peace Agreement from inside Catatumbo "today, are more threatened and are victims of multiple types of attacks, such as accusations and assassination attempts."
Six months into his presidency, the Financial Times reports on President Petro's return to 'the revolutionary rhetoric of his youth,' with the intention of pushing through major reforms to pensions, healthcare and the labour market. However, it is unsure from where the government will obtain the necessary funding for these reforms.
BRAZIL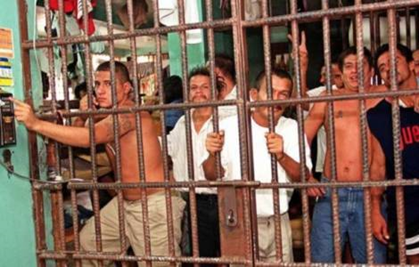 Brazil's Bishops Conference calls for prison reform. Complaints of human rights violations in prisons have increased by 37%, torture is systematic, many lack basic facilities such as running water, and they are overcrowded as numbers have more than doubled since 2000. 'The state does not provide enough food and hygiene items to incarcerated people and nevertheless forbids their families to supply them.' And 'the militarization of prisons include more frequent shock raids – with prisoners kept immobilized and naked for several hours, while dogs inspect them and their cells.' 
Human Rights Watch denounces the botched investigation into a police raid into the Jacarezinho neighbourhood of Rio city in May 2021. One officer and 27 residents were left dead. 'Prosecutors charged two alleged drug dealers with the killing of the officer and filed evidence tampering and, in some cases, homicide charges against four police officers in connection with three other killings. They closed all other cases. Removal of bodies by police to destroy evidence, inadequate forensic analysis, and failure to interview witnesses contributed to botched investigations.'
Brazil's new Environment Minister has called on an investigation into former President Bolsonaro for genocide of indigenous people. She also said Bolsonaro had "annihilated" environmental policy, which had a severe impact on forest dwellers and set back the country's goals to conserve nature and reduce carbon emissions. The new government will protect the Amazon and indigenous peoples and has begun to destroy illegal mine operations.
PERU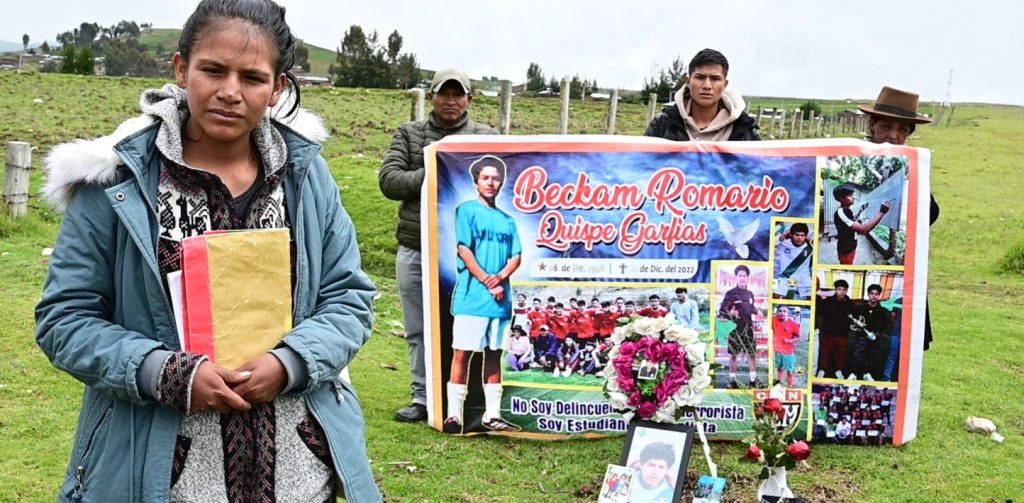 Amnesty has presented the initial findings of its investigation into the repression of the massive protests in different areas of Peru since December last year. During its visit to several locations between 29 January and 11 February, the Crisis Response Team received information about 46 cases of possible human rights violations and documented 12 cases of deaths from the use of firearms; as well as serious shortcomings in the investigation of human rights violations and the administration of justice. It found that the Army and National Police of Peru had unlawfully fired lethal weapons and used other less lethal weapons indiscriminately against the population, especially against Indigenous people and campesinos.
Amnesty has called for (i) a change of tactics in the management of demonstrations, (ii) acceleration of the investigation of those potentially responsible for human rights violations, (iii) an end to stigmatisation of demonstrators, (iv) support for the families of those killed and injured, and (v) measures by the international community to ensure accountability and an end to repression.
Graham has called on the Peruvian Ambassador and the Foreign Commonwealth and Development Office to discuss the recommendations. The British Ambassador in Peru has called on the security forces to respect human rights and the right to protest, protect Peruvian citizens and ensure any use of force is proportionate and legal. The Peruvian Government has stated its deep regret over the loss of human lives, stressed its commitment to the promotion and protection of human rights and said that it is supporting investigations to identify those responsible for violations.
VENEZUELA
187 acts of persecution and criminalization committed by the Maduro government were recorded in January 2023 by the Centro de Justicia y Paz (Cepaz). The incidents documented were executed against journalists, members of civil organizations, and people connected with political parties. The alleged actions included the harassment and intimidation of journalists and members of non-governmental organizations, the closing down of the radio station Kalidad 90.3 FM by La Comisión de Telecomunicaciones, as well as multiple incidents of arbitrary detention, including the temporary arbitrary detention of the human rights defender María Fernanda Rodríguez, hours after she had met with United Nations representative Volker Turk during his visit to Caracas. The statistics indicate that at least every four hours a person was persecuted or criminalized in Venezuela in January. Cepaz is an organization promoting human rights and peace in Venezuela.
98 Venezuelan and regional organizations have joined the campaign against the Venezuela government´s proposed bill requiring non-governmental organizations to register and disclose their membership and funding, by signing an open letter to Colombian President Gustavo Petro. In the letter, the signees point to the existence of a preliminary list of 62 non-governmental organizations, including the Venezuelan Program for Human Rights Education Action (Provea), declaring them as "party fronts", "enemies", and "traitors to the homeland". There is concern that the vague and imprecise language used in the bill may give the Venezuelan authorities carte-blanche to persecute human rights defenders and opposition figures in the run-up to the 2024 elections. Amnesty International currently has an Urgent Action open until the 22nd March, calling on the Venezuelan authorities to halt the bill´s progress.
The Venezuelan non-governmental organization Utopix has registered at least 13 femicides in the first month of 2023. According to Utopix, at least 236 women were killed by men in Venezuela in 2022. The organization has accused the Maduro government of not having any concrete response to tackle the problem.
The Spanish newspaper El País has reported that state sanctioned media outlets have featured artificial intelligence generated avatars to front reports praising the Venezuelan economy. Inflation in Venezuela is estimated to be approximately 195% at the time of writing – the number of refugees leaving the country is estimated to be over 7 million globally. More widely, non-governmental organizations, such as ProBox Observatory, have stated that the Venezuelan government widely employs automated accounts to promote stories favourable to the Venezuelan government, as well as financially rewarding twitter users through the pension and government salary administration infrastructure Sistema Patria for promoting government lines. Non-governmental organizations have raised concerns regarding the extent to which the Venezuelan authorities employ automated accounts and bribed users to argue against human rights defenders.
The journalist organization Forbidden Stories, which includes El País, The Guardian, Le Monde, Der Spiegel, Haaretz, and The Washington Post, have released a report detailing how Venezuelan officials, as well as Mexican ex-governors and drug traffickers, have hired the Spanish company Eliminalia to clean their online profiles. The result of an analysis of 50,000 internal documents demonstrates how the firm used a mixture of fraudulent copyright infringement allegations, search engine manipulation through fake news creation, and cloned websites to whitewash the image of business people with close links to the Venezuelan government. The Forbidden Stories researchers warn of the potentially chilling effect "reputation-laundering" could have on free speech.
CHILE
We start with some good news. Following on from last month's Urgent Action, a court in Santiago decided to reopen the investigation into seven of the 13 police officers charged with the crimes of torture, obstruction of the investigation and falsification of a public document. This reverses the decision they made last December, which prompted Amnesty's action. No further action is requested.
Without any provocation, in October 2019 whilst attending a protest,, Moisés Órdenes was violently attacked by uniformed police officers. As a result of the blows, he suffered broken ribs, loss of teeth, and serious eye damage, among other injuries.
On 8 November 2019, Gustavo Gatica also attended a protest.  There were mass demonstrations across Chile over rising inequality.  Police indiscriminately opened fire on demonstrators with riot shotguns, loaded with rubberized buckshot. Gustavo was struck in both eyes and was left permanently blind. Thousands of others were injured, dozens were killed. 
Gustavo Gatica's case has been part of the Global Flagship Campaign; he was included in Write for Rights 2020, just after featuring in Amnesty International's landmark report "Eyes on Chile".
There has been progress with the investigation and prosecution of the officer identified as responsible for shooting Gustavo. But Amnesty International has consistently campaigned for investigation into more senior officials; Those whose responsibility it was to control the forces under their command and prevent human rights violations from occurring. Case File holders are being updated on actions.
Amnesty International are about to publish a new investigation into the lack of protection of Venezuelan refugees in Chile. This is part of the One Voice for Equality campaign, which has already featured other South American countries. They are all failing in their obligations to guarantee protection to those who flee Venezuela. The report and campaigning information will be sent to groups when published.
ARGENTINA
In December 2020, abortion was legalized within the first 14 weeks of pregnancy. After that, abortions are permitted where the pregnancy poses a risk to the life or health of the pregnant person or is the result of rape. The Amnesty International Report, 2020/21, had noted:- "According to official data, every four hours a girl aged under 15 gives birth in Argentina. Most are forced to carry to term pregnancies that are the result of sexual violence."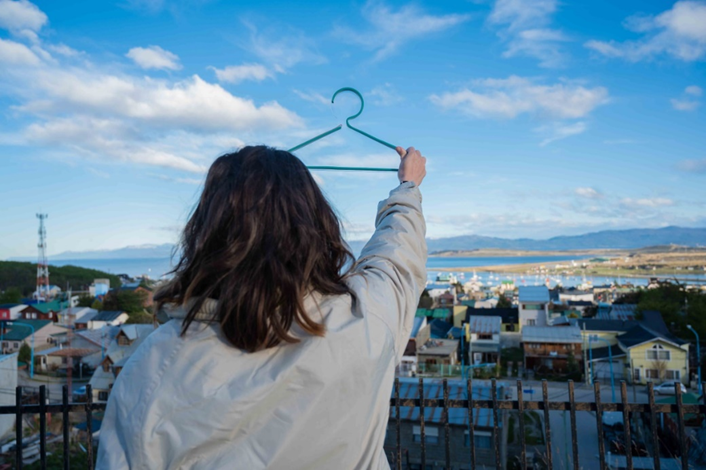 However, there are still barriers to accessing abortion in Argentina. Early last year there was an Urgent Action relating to Miranda Ruiz, a doctor subjected to criminal proceedings for having guaranteed access to a legal abortion. At one point she was detained in prison, despite her providing medical care in accordance with the law.
Elsewhere there is a lack of information and availability of services. In Río Grande, the only public hospital that should offer the termination of pregnancy does not do so because the 13 doctors in its obstetrics and gynaecology service are "conscientious objectors". This means a journey of more than 200 kilometres to access an abortion. Other challenges include telephone lines offering to accompany women to an abortion, but this is done by someone seeking to dissuade women from her decision to abort.
Amnesty International Argentina carries out permanent monitoring of how the law is being implemented and highlighting obstacles as they are identified. On occasions they have accompanied women to abortions to overcome the problems of access.
"Now it is time to monitor, to guarantee its effective compliance…we will not stop demanding from the State that all women can, finally, be effectively equal before the law" Mariela Belski, Executive Director of Amnesty International Argentina.
OUR TEAM AND YOU
All the best, 
South America Team – Richard Crosfield (Colombia and Brazil), David Rogers (Argentina and Chile), James Baird (Venezuela) and Graham Minter (rest of South America). And please don't forget that you can follow us on our Facebook page and Twitter.