This month, we update you on developments in Colombia, Brazil, Venezuela, Chile, Ecuador, Argentina, Peru and Paraguay.  There are three live Urgent Actions – two for Colombia and one for Venezuela – and we shall shortly add the case of Gustavo Gatica (Chile) to our portfolio of long-term cases.  Amnesty has published the results of its investigation into the probable extrajudicial executions of at least 14 men in Venezuela in January and has called on the Ecuadorian  authorities to investigate the facts surrounding the killing of at least 79 prisoners in four prisons on a single day in February.
COLOMBIA 
Amnesty International has issued an Urgent Action on behalf of the Association for the Integral and Sustainable Development of the Amazonian Pearl (ADISPA) members, an organization protecting the rights of hundreds of field-workers in the Putumayo region. An armed group called "Border Command" are threatening to forcibly displace or kill them if they do not submit to their control. Please write to the authorities demanding protection for ADISPA. Please send copies of your letter to the Colombian ambassador Antonio José Ardila, 3 Hans Crescent London SW1X 0LN E-mail: elondres@cancilleria.gov.co
Amnesty has issued a second Urgent Action on behalf of Luis González López vice-president of FEDEPESAN, an organization that protects the environment in the Magdalena medio region. Luis González López has received death threats signed by the National Liberation Army (ELN).  Since September 2020, armed groups sent at least 5 life threatening messages to the members of FEDEPESAN. We urge the Ministry of Interior to grant FEDEPESAN members collective protection measures consulted and agreed with their members. Please send a copy of your email or letter to the Colombian ambassador.
Colombia Peace reports that the Special Jurisdiction for Peace (JEP) issued an order  to investigate and prosecute those responsible for extrajudicial killings, called "false positives." This involved security forces personnel killing civilians, then presenting the dead as guerrillas killed in combat, in order to earn rewards. The JEP found that the security forces had killed 6,402 civilians, twice the number previously reported, between 2002 and 2008.
The JEP has also charged eight former leaders of the FARC guerrillas with war crimes associated with the kidnapping of 21,000 people, torturing and killing some of them. Among the accused is Rodrigo Londoño (known as Timoshenko), leader of the FARC's political party, Comunes, and two of their Senators. The hostages included soldiers, police officers and politicians. Some were held for years, sometimes chained to trees, and freed after ransoms were paid or they were rescued. Others were killed or died in captivity.
The UN's Committee on the Elimination of Racial Discrimination has called on the Colombian government to ensure protection for indigenous peoples and communities of African descent against the violence that still persists in the context of the armed conflict; ensure protection from forced displacement; intensify its efforts to prevent and eliminate the recruitment of indigenous children and children of African descent by non-State armed groups; and ensure that the risk reports issued by the early warning system are duly taken into account by the relevant authorities.
A six-hour webinar presented by President Duque and 22 members of his government outlined their plans to integrate 6.6 million people in 35% of the country formerly controlled mainly by FARC guerrillas. They are bringing roads, bridges, solar energy, natural gas, water treatment plants, schools, medical clinics, technical advisors and funding to substitute crops and livestock for illicit crops such as coca, social services, training for local government and justices to these rural communities. Duque said that this would take 15 years and was 'irreversible'. If they achieve their objectives, this promises to bring the State to rural regions where, due to their isolation from cities and towns, armed groups act with impunity.
BRAZIL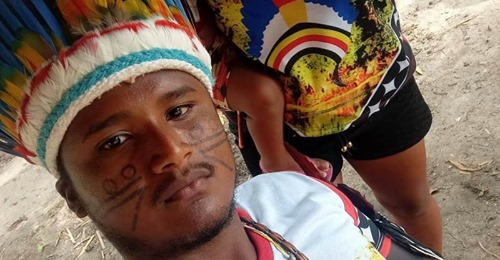 Isac Tembé, history teacher of the Tembé indigenous community in Amazonia, killed by military police 12 February 2021Amazon Watch reports that Isac Tembé was shot dead by a military policeman on his land in the Alto Rio Guama Indigenous Territory, in the Amazonian state of Pará. According to the Tembé-Theneteraha people, Brazil's military police serve as private militias defending the interests of farmers and ranchers that are illegally occupying areas of the Tembé Indigenous Territory
The Inter-American Commission on Human Rights (IACHR) referred the case of Antonio Tavares Pereira et al., regarding Brazil, before the Inter-American Court of Human Rights. The case refers to the murder of Antonio Tavares Pereira and the injuries suffered by 185 other workers belonging to the Landless Rural Workers' Movement by military police officers during the repression of a march for agrarian reform held on May 2, 2000 in the State of Paraná. The case, which also refers to the impunity with respect to these acts, is framed in a context of violence linked to demands for agrarian reform in Brazil.
According to Survival International, Brazil's indigenous people are being decimated by a second wave of Covid-19, at the same time as President Bolsonaro ramps up his campaign of persecution against them. The Coordinating Body for Indigenous Organizations in the Brazilian Amazon reports that the mortality rate among indigenous people in the Amazon region is 58% higher than that of the general population, while the infection rate is 68% higher. The leader of Maçaranduba community in Maranhão state, said: "It's no coincidence that many indigenous lands are being invaded, and this means the disease is spreading more and more. The last thing that should happen at a time like this is for the Brazilian government to give more support to these large-scale invasions [of ranchers, loggers and miners]."
VENEZUELA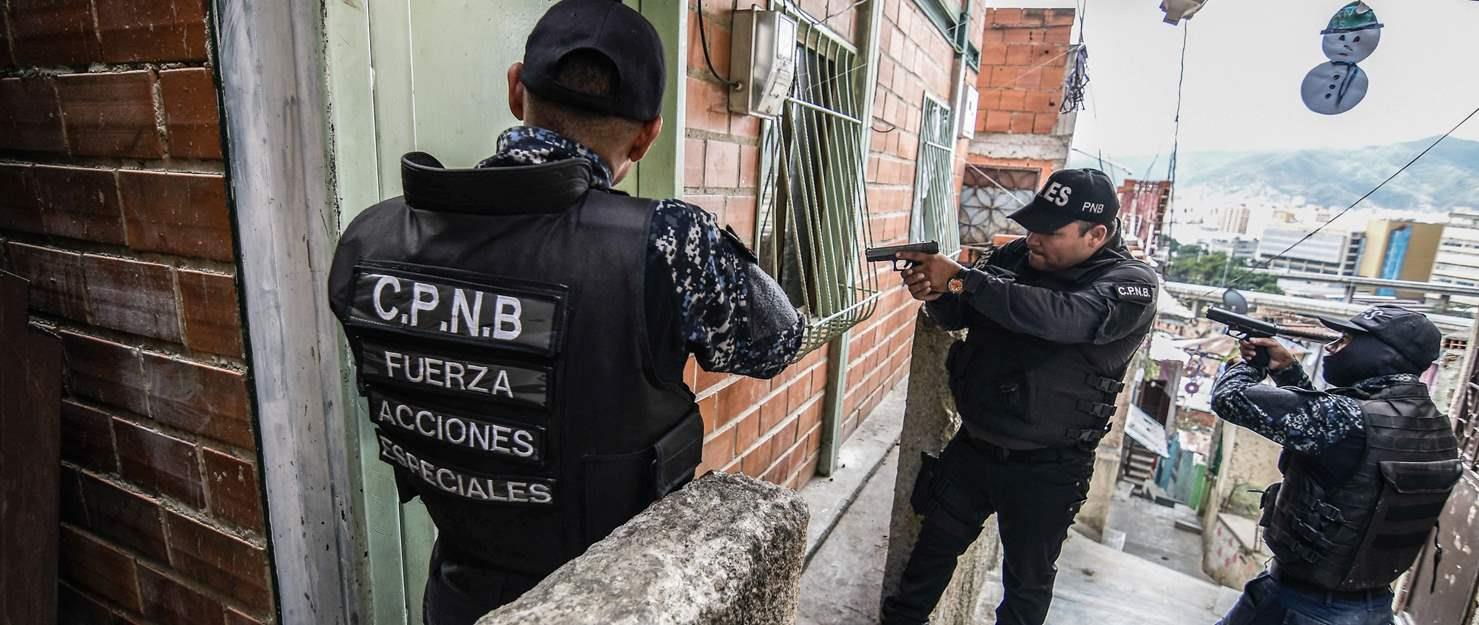 Amnesty has published the results of its investigation into the deaths of at least 14 men in Caracas between 6 and 9 January.  In its report, Venezuela: Impunity in the face of lethal policy of social control, it described the deaths as probable extrajudicial executions and called for the Office of the Prosecutor of the International Criminal Court to include the evidence in its preliminary examination of the crimes against humanity committed by state agents in Venezuela.
On 10 February, prisoners of conscience and staff members from Azul Positivo, a medical and humanitarian NGO, were conditionally released from detention. Johan León Reyes, Yordy Bermúdez, Layners Gutiérrez Díaz, Alejandro Gómez Di Maggio and Luis Ferrabuz remain charged with financial crimes and 'association to commit crimes' and must report to court every 30 days. Amnesty considers their prosecution to be solely based on the humanitarian work carried out by Azul Positivo. They are prisoners of conscience and their freedom must be unconditional.  The Urgent Action remains live.
In a public statement, Amnesty joined other human rights organisations in describing threats and measures taken against Venezuelan civil society since November 2020 as amounting to 'systematic persecution and stigmatization.'  In recent months and weeks, state agents have forcibly entered the offices of civil society organizations; public threats have been made against defenders who have been engaging with human rights mechanisms; NGO bank accounts have been frozen; and arrest warrants have issued for aid workers.
The UN Special Rapporteur on the negative impact of unilateral coercive measures has called on the United States, United Kingdom and European Union to lift economic sanctions against Venezuela, which she described as devastating.  The comments concluded a 12-day trip in the country.  Alina Douhan said foreign sanctions "constitute violations of international law" and have exacerbated Venezuela's economic crisis with "ineffective and insufficient" exemptions for humanitarian issues.
CHILE
We have made a submission to the Case Management Group to adopt the case of Gustavo Gatica as an Individual at Risk. Once we have approval, we shall be in touch with those groups who have asked to take on his case.  Following our call on him, the Chilean Ambassador has written to us confirming that a Colonel in the Carabineros is being investigated for the treatment of Gatica and is being held in pre-trial detention. There have been reports of the killing by a Carabinero of a street juggler, Francisco Martinez, who suffered schizophrenia, after he had refused to cooperate with a police identity check.  Read more about it here.
ECUADOR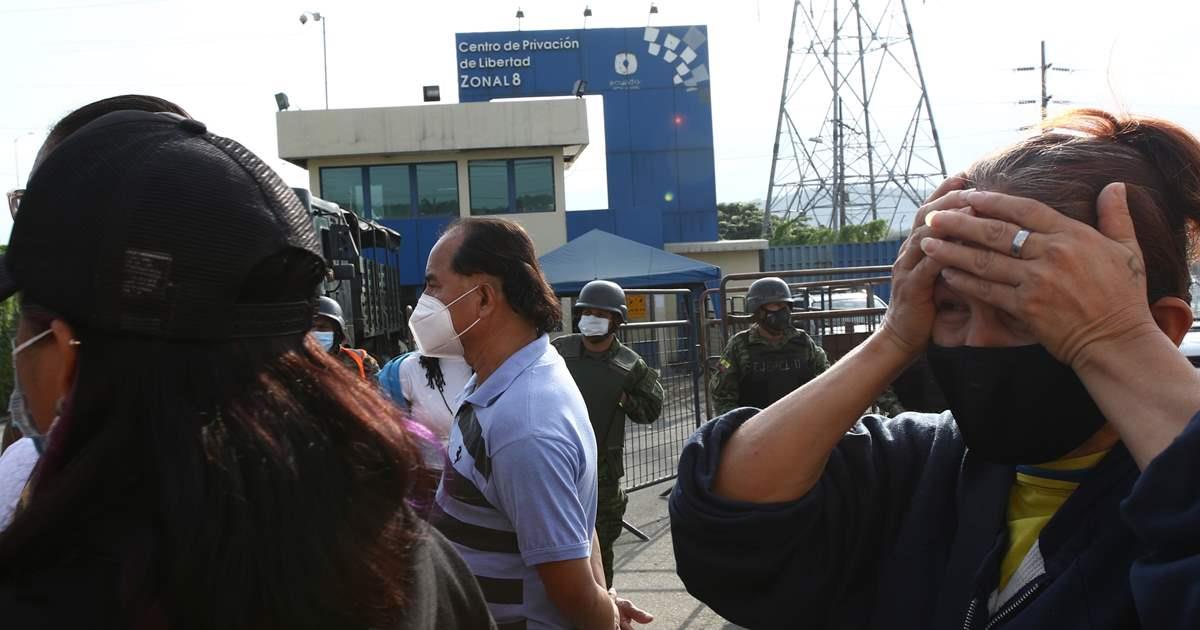 At least 79 prisoners were killed in acts of violence at four Ecuadorian prisons on 23 February.  Amnesty have called for the authorities to be held accountable and for the Attorney General's Office to investigate the facts thoroughly and independently, arguing that "The Ecuadorian authorities cannot evade their responsibility by solely attributing the events to disputes between criminal organizations, which only obscures the grave situation in penitentiaries,"
ARGENTINA
An unprecedent wave of violence against women has taken place in Argentina. Over the last two weeks, Úrsula Bahillo, Guadalupe Curual and Ivana Modica were murdered by their partners or ex-partners.  Úrsula, 18, received 15 stab wounds with a butcher knife wielded by her ex-partner, a police officer with a psychiatric history, whom she had reported 18 times.  The killing of Guadalupe Curual, 21, the mother of a one-year-old girl, followed the same trend: the perpetrator, her ex-partner, had two restraining orders and had threatened to kill her 48 hours before the crime. You can read more about it here.
PERU
Former President Fujimori and several members of his government are on trial for their role in the 1990s government programme in which many Indigenous women in poor communities were forcibly sterilized, with some dying or suffering serious injuries because of infection.  The judicial process follows years of demands by human rights activists, including Amnesty.  Fujimori is already serving a 25-year prison sentence for two killings by the military during his 1990-2000 administration.  He has also been convicted of corruption and faces another trial for the murder of six farmers by a military death squad during his administration.
PARAGUAY
The UN High Commissioner for Human Rights Michelle Bachelet has called on the Paraguayan authorities to conduct a prompt, independent and effective investigation into the "many unanswered questions" surrounding the deaths of two 11-year-old Argentine girls killed in an operation against members of an armed guerrilla group; and to conduct an urgent search for a 14-year-old Paraguayan girl who has been missing since early December and is reported to have witnessed the operation.
South America Team – Richard Crosfield (Colombia and Brazil), Carla Torres (Chile and Argentina) and Graham Minter (rest of South America).