This report includes an urgent action regarding Ecuador, an online petition regarding  Venezuelan refugees in Peru, a forthcoming event  regarding Chile and the  petition signatures obtained regarding Ecuador and Argentina.  There is  an introduction to an AI annual report for the Americas and continuing concerns regarding Venezuela, including the prevention of a visit of a delegation from the Inter-American Commission on Human Rights (IACHR) and abuses by armed groups. There are opportunities to meet a human rights defender (HRD) from Venezuela.  Concerns for the safety of refugees in Peru, an event in London regarding Chile and the delivery of a petition regarding Ecuador are also covered. The Colombia section contains continuing  concerns  regarding HRDs, violence and  refugees; and Richard's meeting with the ambassador. The problems faced by journalists in Brazil and regionally, the forthcoming actions  regarding the killing of Brazilian HRD Marielle Franco, the killing of a possible suspect/witness in this case and proposed legislation affecting indigenous rights are discussed.
COLOMBIA
The IDC Monitoring Centre reports that 5,400 people have been forcibly displaced by armed groups in three different departments in the 17 days ending 5 February.
The UN Office for human rights said it was "deeply troubled by the staggering number of human rights defenders (HRDs) killed in Colombia" last year. It noted that at least 107 HRDs were killed in 2019. 'The vast majority of last year's killings happened in rural areas, 98 per cent of which occurred in municipalities with black market economies, and where criminal groups or armed groups hold sway.'
Armed groups include various paramilitary groups, the ELN (National Liberation Army), ELP (Popular Liberation Army), dissident FARC (Revolutionary Armed Forces of Colombia) and organised crime. They are mainly fighting over the cultivation of coca, the laboratories where it is processed into cocaine and the shipment routes to the coast from where it is exported. Since the end of aerial spraying in 2015, land under coca cultivation doubled to 200,000 hectares in 2018. The huge income from the cocaine trade feeds corruption, undermining legal, political and security institutions.
According to the Colombian ambassador (who Richard met recently), the cultivation of coca is almost entirely in areas that lack infrastructure. The long-term plan is to build infrastructure, which would also greatly benefit rural communities, as it has in Peru. In the meantime the government has decided to return to aerial spraying (subject to restraints set out by the Constitutional Court) while continuing with crop substitution. However, aerial fumigation comes with its own problems – cost effectiveness, health risks, damage to other crops, environmental damage all discussed by WOLA (Washington Office on Latin America). It concludes, 'There is ultimately no substitute for a comprehensive effort to bring the state into ungoverned territories.'
According to the UN High Commissioner for Refugees, 3,000 Venezuelans arrive every day in Colombia and Colombia currently hosts 1.63 million. A study by the Brookings Institution estimates this could increase to 2.8 million by the end of 2020. A recent article in the Financial Times looks at the consequences for the stability of Colombia.
Amnesty International is planning to launch a new report on Territorial, Land and Environmental Rights Defenders at the end of May.
ARGENTINA
Over 200,000 people signed Amnesty's petition asking Congress to decriminalise abortion. Thanks to all of you who signed it!
VENEZUELA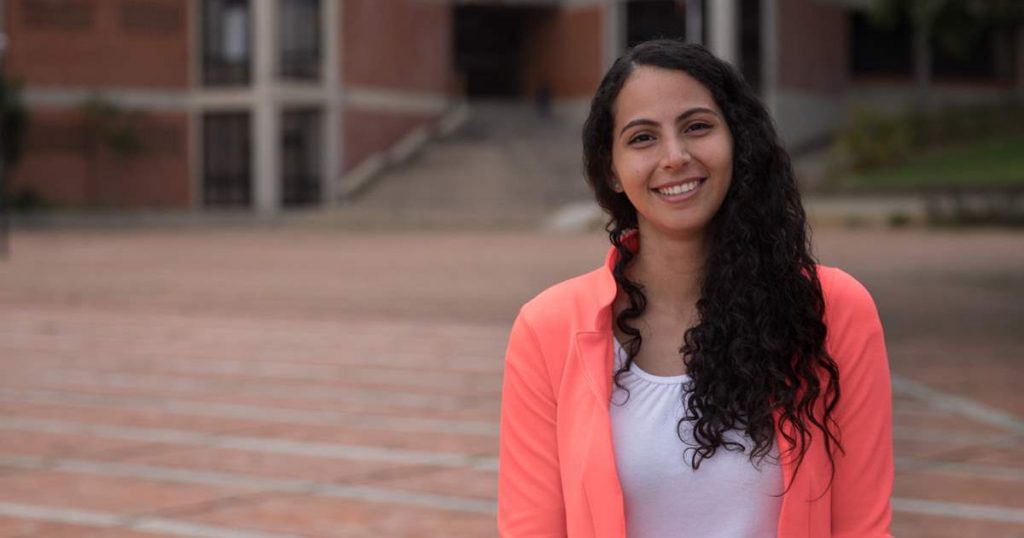 Geraldine Chacon will be at the South West Regional Conference in Exeter on 7 March and she and Graham will be at the North West Regional Conference in Liverpool on 21 March.  These are excellent opportunities for you to meet a Human Rights Defender for whose rights you have campaigned.  Geraldine is keen to meet and thank as many of you as possible in person.
The UN High Commissioner for Human Rights, Michelle Bachelet, has reported progress in her office's enquiry into human rights abuses in Venezuela.  Bachelet said she was deeply concerned by the magnitude and gravity of the human rights impact of the current crisis.  The deployment of her technical team was a positive first step and she noted the release of 14 people in January.  She highlighted the dramatically deteriorating economic and social rights situation and expressed concern about the continued criminalisation of peaceful protest and dissent.
A delegation of the Inter-American Human Rights Commission (IACHR) was prevented from carrying out an in loco visit to Venezuela after being banned by the Maduro administration.  An in loco visit is the most important official visit that the IACHR can make to analyse in depth the general human rights situation of a member state of the Organization of American States.  Amnesty said that this action had once again demonstrated the Maduro Government's disdain for justice and the human rights of the Venezuelan people.
Human Rights Watch have reported that residents of Venezuela's southern Bolívar state are suffering amputations and other horrific abuses at the hands of armed groups, including Venezuelan groups called "syndicates" in the area and Colombian armed groups operating in the region, both of which exercise control over gold mines.  The armed groups seem to operate largely with government acquiescence, and in some cases government involvement, to maintain tight social control over local populations.
PERU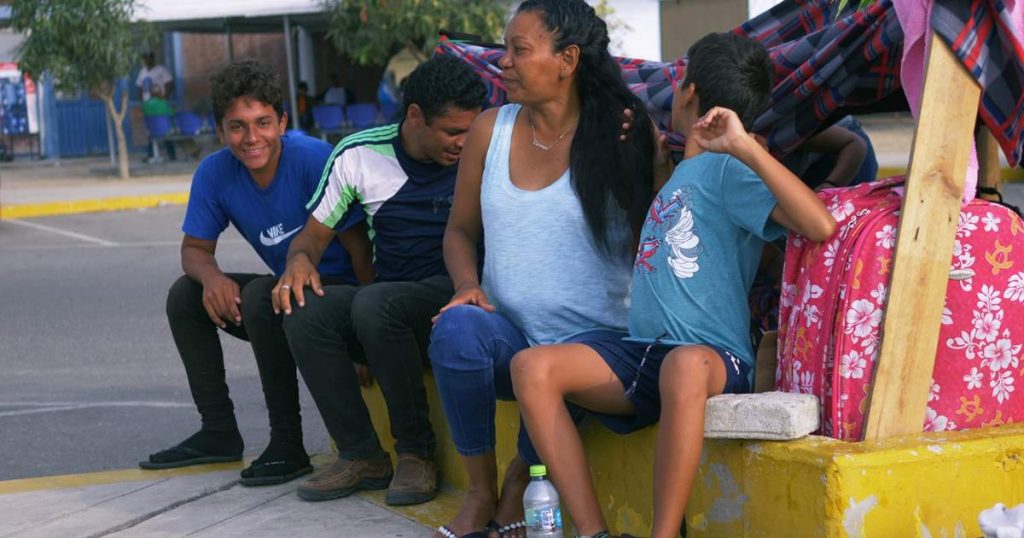 In a new report, In search of safety: Peru turns its back on people fleeing Venezuela, Amnesty describes how Peru is betraying its tradition of solidarity with Venezuelans seeking protection and is now deliberately rejecting people at the border.   Venezuelan asylum-seekers trying to enter via Peru's border with Ecuador are being turned away, despite appearing to fulfil all the criteria for international protection.
The report contains recommendations for the Peruvian Government, for other governments in the region and for the wider international community.  Graham will call on the Peruvian Ambassador and the FCO on 10 March to urge their governments to implement the report's recommendations.
The Welcome Venezuela online petition has been adjusted so that it now takes the form of a specific call to the Peruvian Government.  We encourage you to  sign it here  and to encourage others to do so:
ECUADOR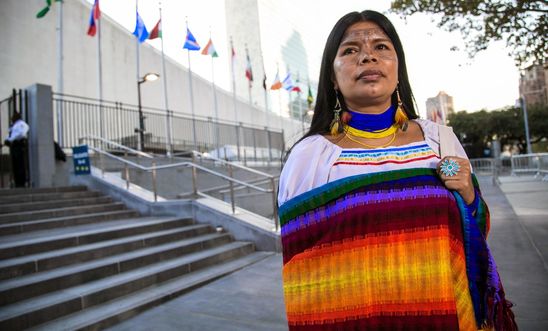 On 9 March, Amnesty will deliver to the Ecuadorian Attorney General over 200,000 signatures of the petition calling for the protection of the Amazonian Women, the collective of Ecuadorian women who defend the Amazonian environment and the rights of Indigenous people.  Many thanks if you signed the online petition.
Amnesty have issued an Urgent Action calling on the Ecuadorian Government to ensure that the Ombudsman's Office can carry out its work to protect and advocate for human rights with autonomy, independence and free from threats or intimidation.  This follows repeated death threats received by the Ombudsman, Freddy Carrión.  You can support the urgent action here.
CHILE
On 31 March from 6pm to 8pm, we and the Asamblea Chilena in Londres will co-host a concert at the Swiss Church in London by the Chilean pianist Maria Paz Santibañez, followed by a discussion of the human rights situation in Chile in the light of the repression of protesters by the Chilean security forces during demonstrations in recent months.  Details will follow.
BRAZIL
14 March 2020 marks two years since Marielle Franco was killed. AI Brazil will shortly be releasing actions to mark the second anniversary of Marielle's killing to increase the pressure on the authorities: the purpose of which is to persuade them to renew their commitments to  answer the question: who ordered the killing of Marielle and why, and also to be accountable for what they have been doing in the last year to solve this case. The groups working on this case will receive the information regarding actions soon.
BBC News Latin America   reported on 9 February that Police say they have shot dead Adriano da Nóbrega, a former policeman suspected of involvement in the murder of Marielle Franco. Police state that he was killed after he fired on police officers trying to arrest him in north-eastern Bahia state. Telesur quotes  PSOL congresswoman Sâmia Bomfim, who added on her Twitter profile, "Is this another case of elimination of witnesses, another attempt to obstruct justice? Who ordered the killing of our comrade -Marielle Franco-? We demand answers,"
Amazon Watch reports that at the beginning of February, President Bolsonaro introduced a proposed law (PL) 191, which would open up demarcated territories to extractive industry such as mining, agribusiness activities, and dam-building. Brazilian Congresswoman Joênia Wapichana,  is quoted  as  saying that the bill is "blatantly unconstitutional. A compromise has been secured from the President of the Chamber of Deputies, Rodrigo Maia.
Using diplomatic language, Maia affirmed that "Parliament won't be hostile against indigenous peoples," and promised not to take PL 191 to a vote this session. Even though this is not a complete dismissal of the bill, it is proof of the effectiveness of grassroots action against the federal government's policies.
In the same article Amazon Watch reports that there is concern over the appointment of Ricardo Lopes Dias for a prominent position in FUNAI – the Federal Government Indigenous Agency. The  UN special rapporteur on the rights of indigenous peoples Ms. Victoria Tauli Corpuz  is reported as agreeing that Dias is disrespectful of protected people's customs.
UN and IACHR experts  express concern over a complaint against journalist Glenn Greenwald. David Kaye The UN Special Rapporteur on the promotion and protection of the right to freedom of opinion and expression and  Edison Lanza, Special Rapporteur for Freedom of Expression of the IACHR  insist that criminal investigations should not be used as a threat to journalistic work. The authorities should refrain from prosecuting journalists based on generic or disproportionate charges that criminalize the circulation of information of public interest, which is protected by the right to freedom of expression, they said.
REGIONAL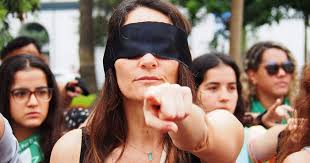 In its annual report for the Americas, Amnesty highlights the crackdown on asylum and the right to protest throughout the region in 2019.  It reports that inequality, corruption, violence, environmental degradation, impunity and the weakening of institutions continue to be a common reality across the Americas, resulting in daily human rights violations for millions of people.  Several countries were shaken by massive demonstrations as people took to the streets to demand accountability and respect for their human rights.  The response of most governments was repression and excessive use of force in an attempt to silence demands for greater social justice.
Two more countries, Ecuador and Costa Rica, have ratified the Escazú Agreement.   This regional agreement establishes protections for the rights of access to information, public participation and access to justice in environmental matters.  Only two more ratifications are needed to reach the eleven required for the agreement to enter into force.  Amnesty are planning some actions for 4 March, two years after the treaty adoption. We'll keep you posted.
A Committee to Protect Journalists article  reports the killing of Brazilian journalist Lourenço "Léo" Veras in Paraguay on 12 February.  The Office of the  IACHR  Special Rapporteur (SR) for Freedom of Expression   has identified in its thematic report, Silenced Zones,  the grave situation of journalistic work in the border region of Paraguay with Brazil or Argentina where criminal groups operate. The report also identifies as an emblematic case that of cities located on the border of Paraguay with Brazil, which illustrate the vulnerability of journalists who investigate acts of corruption and drug trafficking.
With the development of the so-called "narcopolitics",  (characterized by the existence of drug traffickers who have been linked to political activity and have even become  elected to public positions in Paraguay)   freedom of expression has been affected because journalists face serious difficulties when they try to report certain illegal activities that are carried out in their communities, since government institutions -as journalists themselves have denounced- do not work as they should to protect them.
All the best,
South America Team – Richard Crosfield (Colombia, Argentina), David Palmer (Brazil) and Graham Minter (rest of South America).