This month we have a good news item from Colombia and an Urgent Action on Venezuela. The Colombia section explores the data on killings of human rights defenders (HRDs) plus the latest forced evictions and news on anti-personnel mines. We follow the fate of Venezuelan immigrants in Peru, the excessive use of force by the police in Chile, political developments in Venezuela and the granting of unsettling new powers to the armed forces in Ecuador. We provide links to Amnesty's new films and stories on Women HRDs in Peru and news about a HRD in Chile. Police killings of predominantly Black young men in Rio and indigenous land rights are the focus in Brazil.
COLOMBIA
Good news on last month's Urgent Action! Since the COVID-19 lockdown started in Colombia, the indigenous community of ASEINPOME faced at least 2 security incidents.
Following pressure, including the appeals from Amnesty International's supporters, the Technical Investigation Body of the Villavicencio Public Prosecutor's Office visited the community of ASEINPOME with the intention to identify the attackers and stop them from further threatening the indigenous community. We will be in close contact with the indigenous community to assess their security situation and will swiftly react if there is a new security incident.
The Colombian NGO Somos Defensores ('We are Defenders) reports that 124 Human Rights Defenders (HRDs) were killed in 2019, the second highest number since the organisation began recording deaths in 2010. This is by far the highest number of HRDs killed in the world (30% of the world's total). The main reason for this high rate of killings is the ongoing conflict in Colombia in large part fuelled by the enormous profits from cocaine, which encompasses the cultivation of coca, its processing and export to consuming nations.
HRDs killed 2010 to 2019:
| | | | | | | | | | |
| --- | --- | --- | --- | --- | --- | --- | --- | --- | --- |
| 2010 | 2011 | 2012 | 2013 | 2014 | 2015 | 2016 | 2017 | 2018 | 2019 |
| 32 | 49 | 69 | 78 | 55 | 63 | 80 | 106 | 155 | 124 |
Most HRDs killed were from rural communities who are defending their land rights, many of them indigenous and Afro-Colombian.
HRD's killed by category:
| | | | | | |
| --- | --- | --- | --- | --- | --- |
| Land Rights Defenders | Indigenous Leaders |  Afro-Colombian Leaders | Environmental Defenders | LGBTI, Trade Union, Women, Academic | Total |
|         79 |       32 |           5 |          2 |           6 |          124 |
Although most perpetrators are unknown, of those who are known the vast majority were paramilitaries and dissident FARC. Paramilitaries are armed groups that were once linked to the Colombian Army, Dissident FARC armed groups are formed of FARC combatants, who did not lay down their arms in 2016, and the ELN (National Liberation Army) is not in peace discussions with the Government.
Perpetrators of HRD killings:
| | | | | | |
| --- | --- | --- | --- | --- | --- |
| Unknown | Paramilitaries | Dissident FARC | ELN | Armed Forces |    Total |
|        82 |           21 |             16 |           4 |            1 |         124 |
Somos Defensores also reports that 47 Human Rights Defenders were killed in the first three months of 2020 almost double the number in 2019. Risks to HRDs increased as a result of the arrival of Covid-19 in Colombia. Restrictions on movements have impeded threatened HRDs from moving houses and the National Protection Unit has reduced its services.
 The Colombian daily El Espectador reports 3 HRDs killed in the space of 48 hours at the end of June, including. Luz Miriam Vargas Castaño, indigenous woman from Paéz, Cauca, who was killed 26 June 2020. She led the 'PazAdentro' project financed by the European Peace Fund.
About 1,300 people of an indigenous community were forcibly displaced in the third week of May from Catrú in Chocó, Colombia. They were fleeing the conflict between various armed groups in their territory.
The magazine New Yorker commissioned a short film Demining sacred space in Colombia's Amazon basin, which shows how the indigenous Siona people are destroying anti-personnel mines placed by FARC combatants to protect their jungle camps on Siona territory. Mine Action Review notes that 'Colombia continues to be without an accurate baseline of anti-personnel mine contamination, making it difficult to measure progress, not least because its reporting of survey and clearance is inaccurate.'
PERU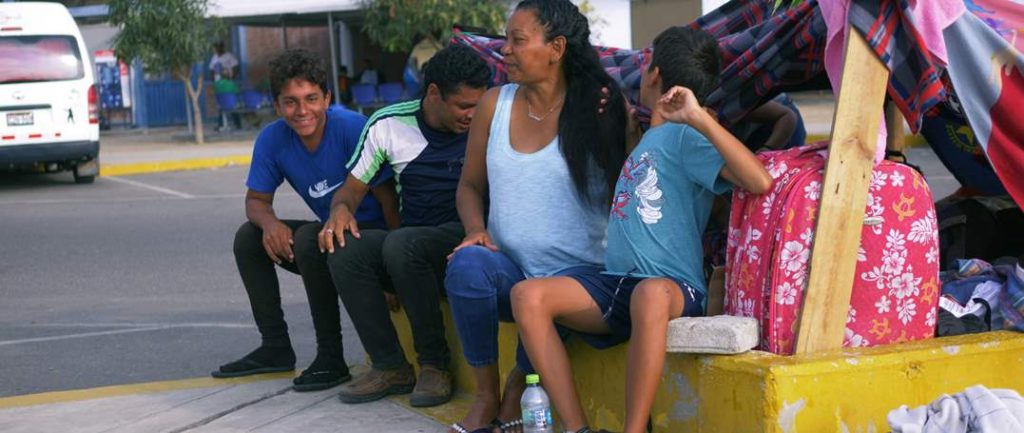 Amnesty has called on the Peruvian authorities to regularise the migratory status of all Venezuelan women, men and children in the country. This is in response to Peru's inadequate protection of the human rights of refugees from Venezuela and the urgency posed by the COVID-19 pandemic. Peru has the world's largest population of Venezuelan asylum-seekers, at over 482,000, and is home to 830,000 Venezuelans in total.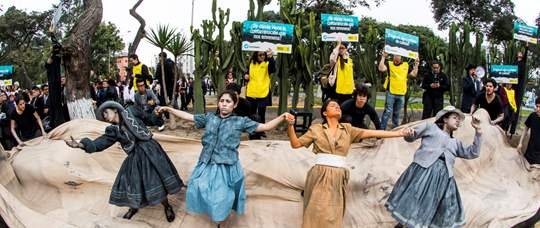 On 5 June Amnesty published a series of stories and videos on Women Human Rights Defenders in Peru battling against toxic contamination.  You can read their stories here:
https://www.amnesty.org/en/latest/news/2020/06/las-mujeres-sufrimos-en-carne-propia-los-problemas-de-salud/
https://www.amnesty.org/en/latest/news/2020/06/peru-women-unite-against-toxic-metals-pollution/
https://www.amnesty.org/en/latest/news/2020/06/the-indigenous-mother-fighting-for-her-river/
https://www.amnesty.org/en/latest/news/2020/06/we-awajun-women-are-warriors/
 CHILE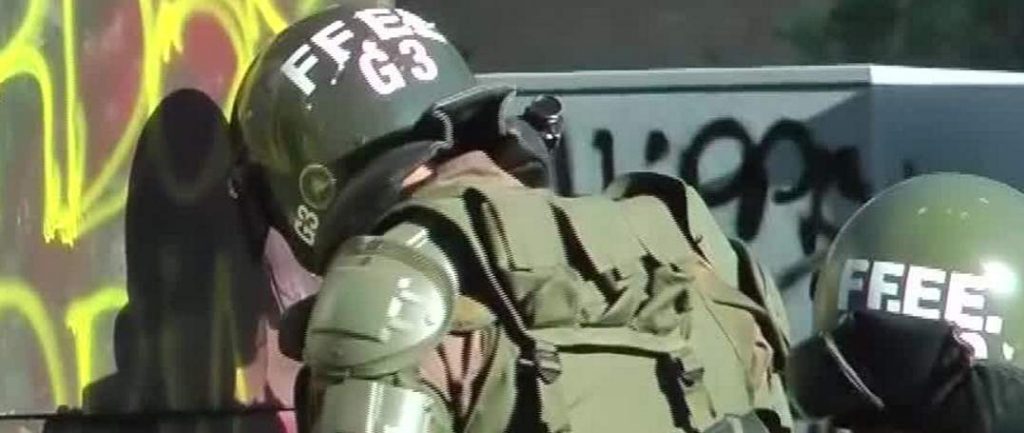 Amnesty has reported new evidence alleging the concealment of information by the Chilean National Police of the role of commanding officers in the repression of protests at the end of last year. Amnesty has called on the Chilean Public Prosecutor's Office to continue with its investigations into the role of the Carabineros, including the commanding officers who could and should have prevented the abuses, and any officers who may have participated in the obstruction and cover-up.
In parallel, Amnesty has launched a new campaign on behalf of Gustavo Gatica, a Chilean university student who was blinded by the police while participating in the protests.  Hundreds of others also partially lost their sight or suffered eye injuries and thousands more suffered other injuries as a result of the repression.
Remember Rodrigo Mundaca and MODATIMA, the defenders of the right to water in Chile, for whom we campaigned in 2017, including in the Write for Rights Campaign?  Here is a recent interview with him.
VENEZUELA
Human Rights Watch has hailed as an important step forward an agreement between the Venezuelan authorities and the opposition to allow millions of dollars in humanitarian aid to be delivered to the country apolitically through the Pan American Health Organization.
The government has ordered the EU ambassador to leave the country in response to the EU's decision to sanction 11 officials close to the government. According to this Financial Times report, tensions between the EU and the Venezuelan government have risen in recent weeks as the government has used the Supreme Court to stifle its opponents ahead of congressional elections which must be held by the end of the year.
Amnesty has expressed concern about the detention conditions and arbitrary transfer of a group of 13 Pemón Indigenous people. This relates to an investigation into the events of 22 December 2019 in which a group of retired military personnel allegedly took control of a military base in the state of Bolívar in the south of the country.
Maury Carrero, detained arbitrarily in April 2020 by officers of the Directorate for Military Counterintelligence (DGCIM) in Caracas, has been charged with 'concealing firearms' and 'association to commit crimes', both under counterterrorism laws. With almost no contact with her lawyers and family since 1 May, she remains at risk of torture.  Amnesty are demanding her release, protection for her integrity while in custody and respect for all due process guarantees during her trial.  The Urgent Action remains active here.
ECUADOR
Human Rights Watch has expressed concern over a new resolution that gives the Armed Forces broad powers to use lethal force and to participate in internal public security operations around demonstrations and meetings. The Ombudsperson's Office filed a complaint before the Constitutional Court alleging that the resolution threatens "fundamental rights enshrined in the Constitution and international human rights instruments".
BRAZIL
Covid-19 is out of all control in Brazil as official cases number 1.4 million and deaths approach 60,000.
Human Rights Watch reports on Rio's favelas where 2 million people face two major threats. Covid-19 is 'a heightened risk for those who live on cramped streets where social distancing is hard and homes lack decent ventilation, sanitation, and access to potable water. Most favela residents rely on informal jobs and cannot work from home. The other threat is entirely man-made. In the first four months of 2020, Rio police, by their own count, killed 606 people. In April, as isolation measures came into place, robberies and other crimes dropped dramatically, but police violence surged. Police killed close to six people a day, a 43 percent increase from the same month last year. They were responsible for 35 percent of all killings in Rio de Janeiro state in April.' The victims are predominantly Black, male and young.
Amnesty International (Portuguese only) denounces the Federal Government for excluding police violence in its annual report on human rights violations. This exclusion distorts the government's monitoring system and impedes the construction of positive tools to combat human rights violations by the police. 'Brazil has the most violent police in the world, who accumulate denunciations of torture, extrajudicial executions and other violations of human rights.'
According to Indigenist Missionary Council, there are more than 250 Indigenous territories in Brazil awaiting legal formalization, reports Latin America News Despatch. Of those, 63 only need the final signature of the Brazilian president, which definitively declares the territory as Indigenous. Much depends on a court judgement concerning the indigenous territory Laklãnõ brought by the Xokleng Indigenous people. They are contesting a provision in law that indigenous lands must have been occupied by 1988 to be demarcated. Originally expected to be decided in April, due to the Covid-19 crisis, the court has postpone the hearing indefinitely.  Prior to his election, President Bolsonaro said 'There will not be a centimetre more of Indigenous land under my government.'
All the best,
South America Team – Richard Crosfield (Colombia, Brazil, Argentina) and Graham Minter (rest of South America).