We hope you are doing well. This month, we update you on developments in Colombia, Brazil, Venezuela, Paraguay, Peru, Ecuador, Bolivia, Argentina, and Chile.
We have some good news to start 2021. Argentina legalised abortion. International pressure on the President and the Senators was crucial. Paraguayan authorities have opened an investigation into the attack on Bernarda Pesoa, leader of a Qom community, and they have provided her with protection. Bolivia's civil registry has authorised for the first time a same-sex civil union following a two-year legal battle on what is the first step to future changes in marriage law.
 We ask you to sign Amnesty International's petition to Colombia's Congress to protect human rights defenders. Presently, 22 Army generals are being investigated for the extrajudicial killings of over 1,000 young men in Colombia. Amnesty International prepared a submission for the UN Human Rights Council's Universal Periodic Review of Paraguay in May 2021, outlining human rights violations of indigenous people. A report by the Office of Prosecutor of the International Criminal Court has concluded that there are reasonable bases to believe that crimes against humanity have taken place in Venezuela.
 COVID-19 Impact on South America.
As vaccinations are taking place around the world, confirmed coronavirus cases are rising in South America, having a negative impact on these countries' economies. The lack of safety measures, miscommunication from governments and the decision to avoid future lockdowns present a challenging scenario for the region, in addition to the unequal distribution and access of the vaccine. As of January 2020, Brazil reports nearly 8 million deaths from Covid-19, Argentina 44,273 deaths, Peru 38,049 deaths, Chile 16,974 deaths, Ecuador 14,165 and Colombia 45,431 deaths.
COLOMBIA
 UN High Commissioner for Human Rights Michelle Bachelet condemned the heightened violence being carried out by non-state armed groups targeting peasants, indigenous and Afro-Colombian people, and called on State authorities to take concrete actions to effectively protect the population.
 So far in 2020, the UN Human Rights Office in Colombia has documented 66 massacres, in which 255 people have been killed. In addition, the Office has received information on the killing of 120 human rights defenders so far this year. The Nasa community has been one of the worse affected indigenous groups with 66 of its members in Northern Cauca department reported killed in 2020.
 Please sign Amnesty International's petition to Colombia's Congress to protect human rights defenders here.
 The Attorney General informed the International Criminal Court that 22 Colombian Army generals are being investigated for the extrajudicial killings of over 1,000 young men between 2004 and 2008. Known as 'False Positives', the Army kidnapped and killed innocent men, claiming that they were armed guerrillas. 544 soldiers from the Army's First Division are in the process of being charged for such crimes.
The Internal Displacement Monitoring Centre reports that in December more than 900 indigenous people have been displaced in Bahia Solano, Chocó, following the assassination of the community leader. The 2016 peace agreement with the FARC 'was a highly significant development and a prerequisite for achieving durable solutions for the country's 5 million IDPs. However, obstacles remain including compensation, land and property restitution, and implementation of points agreed in the peace deal.'
The Inter-American Commission on Human Rights (IACHR) found that the violence, intimidation, harassment and threats suffered by the Colombian Collective Lawyers Corporation (CAJAR) was linked to their activities in defence of human rights. And it 'was encouraged by the State's arbitrary intelligence work as well as stigmatizing pronouncements by high officials. This situation constitutes not only a serious breach of the duty to protect, but it was also actions that were openly contrary to that duty, with the necessary implications in attributing responsibility to the State for the acts of violence, threat and harassment against CAJAR.'
Human Rights Watch has submitted an opinion to the Constitutional Court in a case brought to decriminalise abortion in Colombia. 'Access to abortion is legal in Colombia in cases of rape, incest, unwanted artificial insemination, severe fetal abnormality and to protect the person's life or health. But even when they have a legal right to abortion, women face problems getting one.'
 BRAZIL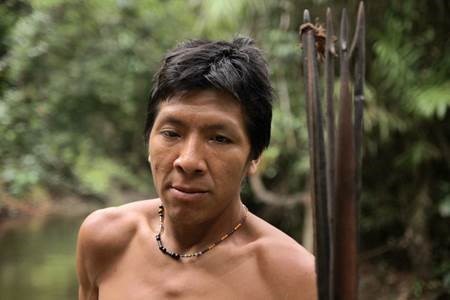 Amnesty International reports that 'New statistics revealing deforestation in Brazil's Amazon region increased 9.5 per cent year-on-year show the tragic cost of President Jair Bolsonaro's policies of systematically undermining environmental protections.' The rate of deforestation has more than doubled since 2012.
 According to Survival International, The Guarani Kaiowá are among the indigenous peoples worst hit by land theft – past and present – in Brazil. In this video, they talk to Clara Barbosa of LaranjeiraÑanderu community.
 Brazil's Supreme Court has ordered the government to set a date for its Covid-19 vaccination plan. This follows an earlier judgement that makes vaccination compulsory for all Brazilians. Brazil reports nearly 8 million cases and nearly 200,000 deaths from Covid-19, although it is believed that the number of cases and deaths are understated.
 VENEZUELA
In its annual report published on 14 December, the Office of the Prosecutor of the International Criminal Court has concluded that there is a reasonable basis to believe that crimes against humanity have been committed in Venezuela.   The prosecutor's office anticipates concluding the preliminary examination during the first half of 2021, to determine whether there is a reasonable basis to proceed with an investigation.  More information here.
Human Rights Watch have drawn attention to several instances of harassment and criminal prosecution by the Venezuelan authorities of civil society organizations that are doing essential work to address the humanitarian emergency in the country. Details here.
 PARAGUAY
Good news!  Following our Urgent Action, we learned last month that the Paraguayan authorities had opened an investigation and provided protection to Bernarda Pesoa, leader of an indigenous Qom community, after she was attacked in late October.  No further action is requested at this stage.  Amnesty continues to monitor the situation closely as the land conflict related to wood exploitation on Qom lands persist.  More information here.
In a submission prepared for the UN Human Rights Council's Universal Periodic Review of Paraguay in May 2021, Amnesty has called attention to continuing human rights challenges in the country, particularly the violations of the rights of Indigenous Peoples; the insufficient protection of girls, boys and adolescents, especially in relation to sexual abuse and comprehensive sexuality education; discrimination, particularly with respect to gender and sexual diversity policies; and the protection of human rights defenders.
 PERU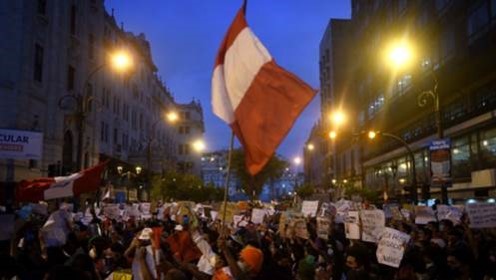 Human Rights Watch has called on Peru's interim President Francisco Sagasti, Congress and the Police Command to adopt reforms to ensure that officers respect the right to peaceful assembly.  This follows multiple abuses committed by the Peruvian National Police against mostly peaceful demonstrators protesting the ousting of then-President Martín Vizcarra in November.
 ECUADOR
In a new report, Human Rights Watch has highlighted the school-related sexual violence suffered by thousands of children and adolescents in Ecuador since 2014.  It notes that, while Ecuador has taken important steps to tackle the issue and expedite justice since 2017, its policies and protocols are still not adequately carried out by many schools, the prosecutor's office, and the judiciary.
 BOLIVIA
Bolivia's civil registry has authorised for the first time a same-sex civil union following a two-year legal battle. While the Bolivian Constitution still does not permit same-sex unions, the couple argued successfully that the prohibition violated international human rights standards and constituted discrimination under Bolivian law.  Activists in Bolivia hope this will pave the way for an overhaul of the country's marriage laws.
ARGENTINA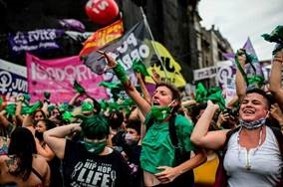 Argentina has legalised abortion after many years of struggle of the feminist movement and women across all political parties. On the 29th of December, the bill was passed in the Senate with 38 votes in favour, 29 against and only 1 abstention. This is a landmark moment for women's rights in Argentina. We have worked alongside Abortion Rights Campaign and Amnesty International Northern Ireland producing a joint statement that was released on the 28th of December. Have a look.
We would also like to share an interview on YouTube with an Argentine journalist, in English, for those of you interested, and a news article in The Guardian.
 CHILE
Finally, some good news from Chile: A referendum was held to change the constitution. This is the first step to make amends after the protest of 2019. If you are interested in the topic, you can read this report.
All the best,
South America Team – Richard Crosfield (Colombia and Brazil), Carla Torres (Chile and Argentina) and Graham Minter (rest of South America). And please don't forget that you can follow us on our Facebook page and Twitter.