Lots to report again this month.  Communities remain under threat in Colombia, press and artistic freedom is being challenged in Brazil, concerns remain about repression of protestors in Chile, there were renewed attacks on the opposition in Venezuela, there is concern for the protection of vulnerable Venezuelans in Peru (the subject of a new Amnesty campaign) and there are calls for the abolition of the death penalty and anti-LGBTI laws in Guyana.  Newly released statistics indicate that Latin America remains the most dangerous region of the world for Human Rights Defenders.  But there is promising news of an important step to protect young girls from sexual abuse in the region.  There are three new Urgent Actions this month, one for Colombia and two for Venezuela.
COLOMBIA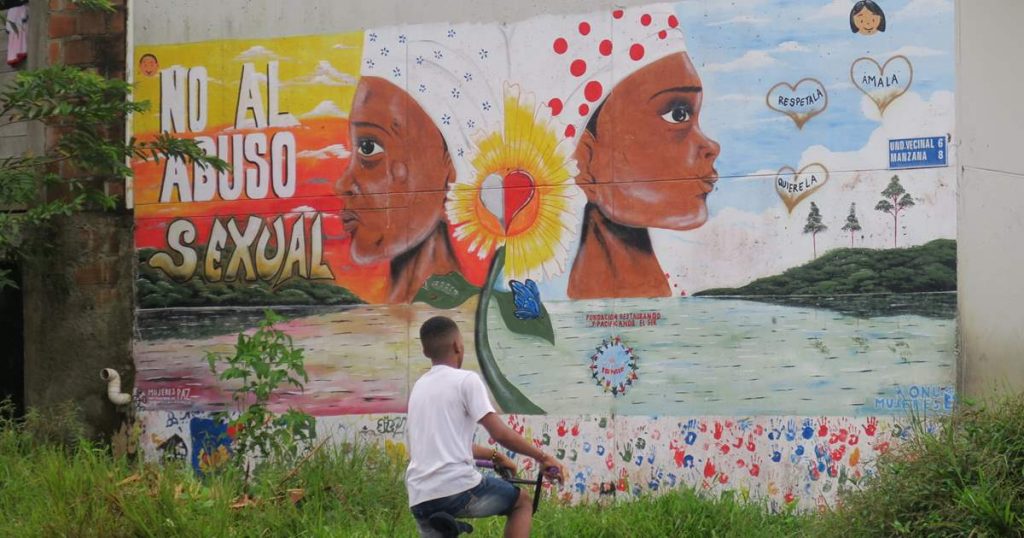 Amnesty has issued another Urgent Action asking President Duque to protect communities in Chocó who are threatened by paramilitaries. We are also asking for protection for the human rights defender Leyner Palacios, who has received death threats. You can sign the letter here. Chocó, a department of mainly Afro-Colombian and indigenous communities, has been one of the centres of the ongoing war in the countryside, leading to confinement, forced displacement and killings of community leaders.
An Amnesty blog describes the risks taken by Afro-Colombian women, such as Danelly Estupiñán, to protect their communities. 'Having lost fathers, husbands and sons to years of bloodshed, Afro-descendant women like Estupiñán are bravely assuming more active roles in defending their ancestral communities. However, standing up to corporations and criminal organisations who seek to oversee development projects, mineral extraction and drug-trafficking in their territories has put them in the crosshairs.' The blog analyses the response of President Duque's government and describes how it feels to live under the protection of the National Protection Unit. The author interviews several Afro-Colombian women, giving insights into how they survive and what makes them keep going.
The UN's Committee for the Elimination of Racial Discrimination (CERD) has reported (in Spanish only for the moment) on its findings for Colombia. CERD reiterates its recommendation that Colombia collect the necessary data by ethnic origin – particularly Afro-Colombian and indigenous Colombians – to be able to evaluate racial discrimination in the country; and notes that the Colombian definition of racial discrimination does not comply with the International Convention on the Elimination of All Forms of Racial Discrimination.
Telesur has produced a short video with English subtitles on the plight of indigenous communities in Colombia. Meanwhile a video by Democracy Now discusses the background to the murder of five indigenous leaders in Cauca including a live report by one of the victims, Cristina Bautista.
Human Rights Watch has issued a new report (The Guerrillas are the Police) on how ELN (National Liberation Army) and FARC (Revolutionary Armed Forces of Colombia) guerrillas control two adjoining departments in Colombia and Venezuela. 'In the eastern Colombian province of Arauca and the neighboring Venezuelan state of Apure, non-state armed groups use violence to control peoples' daily lives. They impose their own rules, and to enforce compliance they threaten civilians on both sides of the border, subjecting those who do not obey to punishments ranging from fines to forced labor to killings. Residents live in fear… We found that armed groups on both sides of the border exercise control through threats, kidnappings, forced labor, child recruitment, and murder. In Arauca, armed groups have also planted landmines and perpetrated sexual violence, among other abuses.'
BRAZIL
The Guardian reported that press and internet freedom advocates have criticised a decision by Brazilian federal prosecutors to charge the journalist Glenn Greenwald with cybercrimes as a blatant abuse of power and an existential threat to investigative reporting in the country.  Amnesty Brazil  have pointed out with reference to this case that press freedom is fundamental to human rights, as it guarantees the necessary transparency for the healthy development of a society. The violence suffered by journalists also undermines the right to information for all Brazilians.
Human Rights Watch reports  that the 'Gay Jesus' Netflix parody sparked a censorship battle in Brazil.  On January 8, Rio de Janeiro appellate judge Benedicto Abicair heeded the demands of a Brazilian Catholic organisation and ordered Netflix to take down the special, stating it was "likely to cause more serious and irreparable damage than its suspension". Judge Abicair also held the decision as "beneficial not only to the Christian community, but to Brazilian society which is mostly Christian."  But the next day, the president of Brazil's Supreme Court overturned Judge Abicair's decision, highlighting the importance of freedom of expression in the country's constitutional order. In his ruling, the president stated it should not be assumed "that a humorous satire has the power to undermine values of the Christian faith, whose existence goes back over 2,000 years".
A Telesur article  reported that the Brazilian Prosecutor's Office had filed a complaint for homicide against the mining company Vale and the German firm TÜV SÜD for their responsibility in the collapse of a mineral dam that left at least 270 dead.  The complaint was submitted to Justice just four days after the first anniversary of the tragedy caused by the breach of one of the dams where Vale stored waste from the Córrego do Feijao mine, located in a small municipality of Minas Gerais.  The Prosecutor's Office decided to press charges of homicide since the mining company had hidden information about the imminent collapse of the dam.  Amnesty has called for stricter regulation of mining companies, tougher penalties for those responsible and a commitment to respect human rights.
CHILE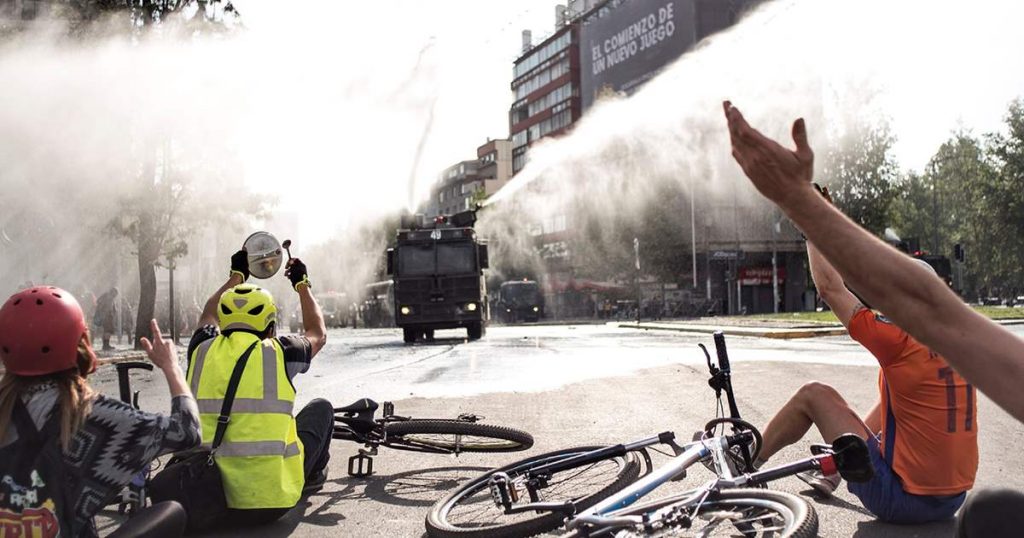 An in loco visit to Chile by the Inter-American Commission on Human Rights (IACHR) was due to take place on 20-31 January to follow up the preliminary visit last November.  An in loco visit is the most important official visit that the IACHR can make (featuring the seven Commissioners, Special Rapporteurs and the Executive Secretariat) to a member state of the Organization of American States, to analyse in depth the general human rights situation in the country.
While we have yet to see any reports of the visit, Amnesty has issued a statement calling on the State authorities not only to cooperate fully with the mission so that it can carry out its work without any undue interference, but also to ensure that its recommendations are taken seriously to address the situation in the country. This was in response to recent statements by the Chilean authorities calling on the IACHR not to involve itself in the country's internal affairs.
Meanwhile, despite the concessions offered by the government, hundreds of mostly young people are still demonstrating weekly, and clashing with security forces.   When a group of people threw rocks at police on 28 January, a police vehicle ran over and killed a 37-year-old man.  On 30 January, a 22-year-old protester was struck and killed by a public bus.
In response to several parliamentary questions, the British government said that it noted with concern the recent violence in Chile and welcomed its decline.  It also welcomed the Chilean Government's public assurances, throughout the protests, that allegations of human rights abuses would be investigated fully, and that, if appropriate, perpetrators would be prosecuted.  It remained in contact with the Chilean authorities and would continue to monitor the situation closely.
VENEZUELA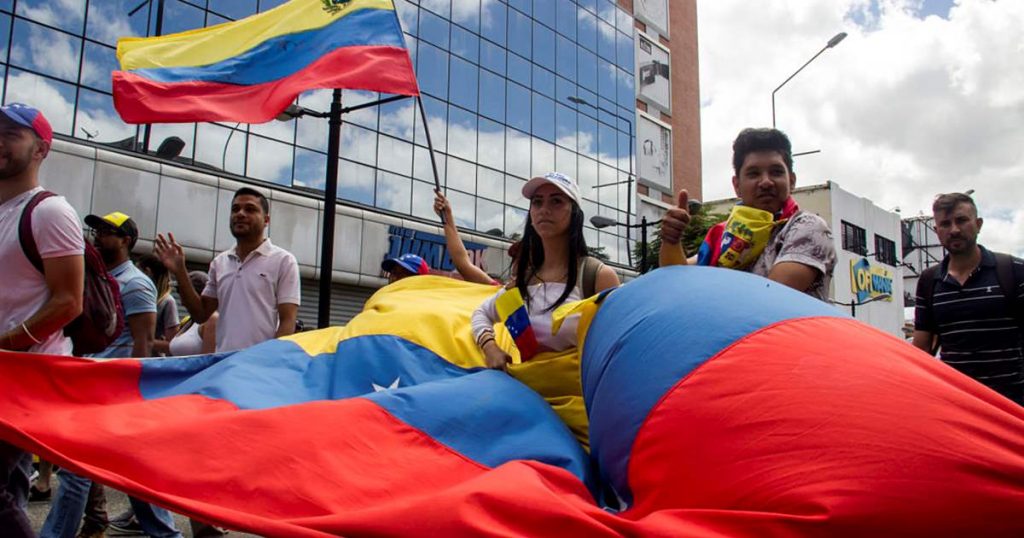 Amnesty has issued two new Urgent Actions on Venezuela.  The first was a response to reports of renewed attacks on representatives and staff linked to opposition parties in the National Assembly, which began on 20 December when congressman Gilber Caro was arrested by alleged state agents together with journalist Victor Ugas.  Although both were brought before a judge, the authorities denied their families any information about where they are being held.  According to reports, Victor Ugas was released after 28 days.  Amnesty said that there were serious concerns about the risk to other representatives of arbitrary detention and other grave human rights violations.
The second Urgent Action relates to labour rights activist Rubén González, who was arbitrarily arrested on 29 November 2018. González, who is 60, has suffered a series of health crises without receiving adequate care.  On 19 January 2020, he began experiencing a grave peak of hypertension, putting his life at risk unless he receives urgent medical attention.  As a prisoner of conscience, Amnesty is calling for him to be released immediately and unconditionally.
There is still no postal service between the UK and Venezuela, so any letters should be addressed c/o the Venezuelan Embassy, 1 Cromwell Road, London SW7 2HW.
PERU
With a new report, to be published on 4 February, Amnesty is launching a campaign to secure a change in Peruvian public policy that ensures protection for Venezuelan people seeking safety in Peru, or who are already there. This follows a Peruvian government announcement of the creation of a public security unit that will target Venezuelans in Peru, a discriminatory measure that contravenes the State's obligations under international human rights law.  In a public statement, Amnesty has argued that, while millions are fleeing human rights violations in Venezuela, countries across the Americas have the obligation to offer safety and protection.  Information about how you can support the campaign will follow in a separate email to local groups.
January's elections to the Peruvian Congress produced a result in which no party will have an overall majority.  The conservative Popular Force party, who dominated the previous Congress, suffered a crushing defeat.   President Vizcarra had called the elections on the grounds that the previous Congress was obstructing his anti-corruption agenda.  The new Congress will stay in office only until next year's general elections.
According to a Human Rights Watch press release, thousands of Peruvian citizens with disabilities who had previously been under legal guardianship by courts were not included on the national voting registry in time to vote in the elections.  In 2018, Peru adopted a landmark law that abolished guardianship and recognised that people with disabilities were entitled to rights on an equal basis with everyone else.
GUYANA
Guyana's human rights record was up for review at the United Nations in Geneva last month as part of the Universal Periodic Review process.  Several foreign governments, including the United Kingdom. urged Guyana to abolish the death penalty.  Guyana said the decision would have to be determined by the people in a constitutional reform process.  There are 16 people on death row in Guyana, but successive governments since 1997 have not used the death penalty under an informal moratorium.
A host of governments also urged Guyana to decriminalise sexual activity between men and urged protection for the LGBTI community.  According to the Criminal Offences Act, anyone who commits buggery shall be guilty of felony and liable to imprisonment for life.  The law also makes anal sex between a man and woman illegal.  However, this and other related laws are not directly enforced by the Police.  Guyana is the only country in South America to criminalise gay sex.
ECUADOR
In a landmark development, the Inter-American Court on Human Rights (IACHR) has agreed to  hear a case  involving the alleged sexual abuse of an Ecuadorian schoolgirl between the age of 14 and 16 by her deputy head.  In a region where 30% of students between 13 and 15 claim to have experienced sexual harassment while at school, it is hoped that the case will establish the first international standards to protect girls from coercion and sexual violence in school.
REGIONAL
According to a  report by Front Line Defenders (FLD)  304 human rights defenders (HRDs) were killed globally in 2019.  Colombia had the highest number of such murders at 106.  Brazil and Mexico were equal third with 23 killings.  There were 3 murders of HRDs in Peru, 2 in Ecuador and 1 in Bolivia. In the cases for which data is available, 85% of those killed had previously been threatened, either individually or as part of the community/group in which they worked.  Forty per cent of those killed worked on land, indigenous peoples' and environmental rights.
All the best,
South America Team – Richard Crosfield (Colombia, Argentina), David Palmer (Brazil) and Graham Minter (rest of South America).