Another eventful month, with calls from Amnesty and others for a response to the human rights violations committed during the anti-government protests in Colombia, Chile, Bolivia and Ecuador.  In addition, Amnesty has issued a major report on illegal cattle ranching in the Brazilian Amazon.  There are three new Urgent Actions, two on Colombia and one on Venezuela, and a new petition calling for justice for the murder of Marielle Franco.
COLOMBIA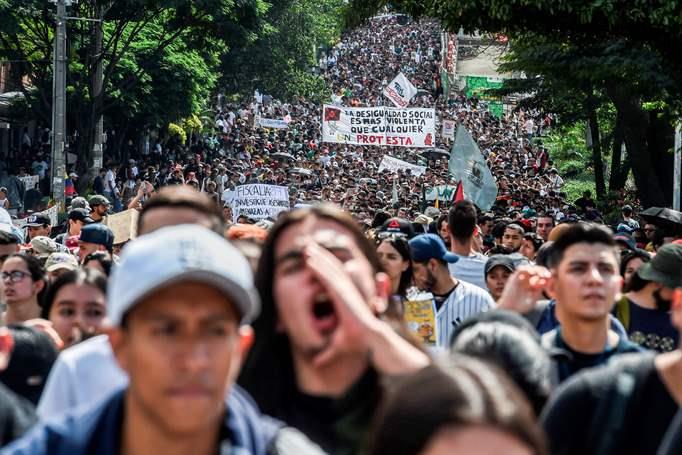 A nation-wide strike called by disparate social groups protesting social injustices, the faltering peace process, violations of human and environmental rights as well as possible austerity measures by the government of President Duque was met 'with excessive, disproportionate and unnecessary use of force and arbitrary detentions', according to Amnesty International. 'Days before the National Strike, the government already began a campaign to intimidate and frighten those who were planning a peaceful march in support of their rights.'
The ongoing conflict in Chocó has resulted in 2,250 people from indigenous and Afro-descendent communities living under siege from the guerrilla ELN (National Liberation Army) and the paramilitary Gaitanistas Self-Defence Force. They are denying these communities access to food and basic healthcare services and have planted mines in areas where there's mobile phone coverage. Please respond to Amnesty's Urgent Action here. (With copies to Mr Antonio José Ardila, Colombian Ambassador to the UK, 3 Hans Crescent London SW1X 0LN.)
The NGO dhColombia has asked the National Protection Unit (UPN) for protection following death threats, theft of sensitive information and surveillance by unknown men outside their homes and offices. To date, the UPN has not responded to their request for protection. dhColombia provides legal support to victims of human rights violations and seeks accountability from prominent military members, public forces and multinational companies. Please respond to Amnesty's Urgent Action here. (With copies to Mr Antonio José Ardila, Colombian Ambassador to the UK, 3 Hans Crescent London SW1X 0LN.)
The Internal Displacement Monitoring Centre reports that 4,450 people were forcibly displaced in 3 different rural areas by armed groups in the month of November. In Chocó 3,280 people were forcibly displaced by the paramilitary Gaitanistas Self-Defence Force, in Córdoba Department 225 people were forcibly displaced by FARC dissidents, while in Santander Department a further 945 people were displaced due to clashes between the ELN (National Liberation Army) guerrillas and EPL (Popular Liberation Army) guerrillas.
BRAZIL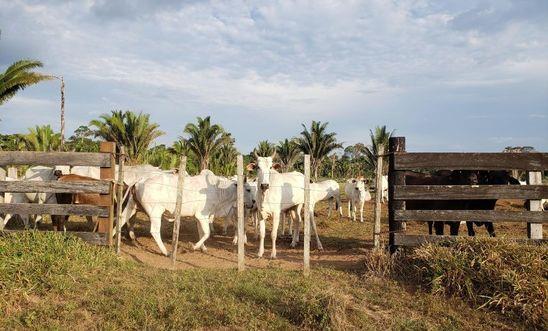 Concerns have been  raised in an Amnesty International report titled; Fence off and bring cattle: Illegal cattle farming in Brazil's Amazon;  released on November 26, regarding illegal cattle farming, which is the underlying cause of violence and illegal land seizures.
The report refers to the destructive fires in Brazil in July and August that received much publicity and were part of a broader process to convert protected rainforest into pasture for cattle. Amnesty has documented recent actions to illegally seize land for cattle farming in five protected areas (Indigenous territories and Reserves) across Brazil's Amazon. The illegal land seizures were accompanied by threats and acts of intimidation against local residents, Indigenous peoples and government officials in charge of protecting the environment and Indigenous territories. This report is part of an ongoing investigation into the human rights violations, particularly against Indigenous peoples, driven by illegal cattle ranching in Brazil's Amazon. There are a number of recommendations addressed to the Brazilian authorities contained in the report. Please feel free to share this document and Amnesty's concerns.
An Open Democracy  article   dated 29 November states that Brazilian lawyers and an influential human rights group including six former government ministers are seeking to indict President Jair Bolsonaro at the International Criminal Court for encouraging genocide against Brazil's indigenous people.
Brazil's Human Rights Advocacy Collective (CADHu) and the Dom Paulo Evaristo Arns Commission for Human Rights (Arns Commission) delivered an "informative note" to Fatou Bensouda, prosecutor at the international tribunal in the Hague. It requested a "preliminary investigation of incitement to genocide and widespread systematic attacks against indigenous peoples" by President Bolsonaro.
The Business and Human Rights Resource Centre    website stated on 4 November  that  an indigenous forest protector named Paulo Paulino Guajajara was shot dead in the Amazon by illegal loggers on Saturday. Another indigenous defender, Laércio Souza Silva, escaped badly injured. It is a recent incident in a wave of violence targeting indigenous land protectors since the election of Brazil's President Bolsonaro last year. Paulo Paulino Guajajara was killed when he and another forest protector were ambushed by a group of illegal loggers inside the Araribóia reservation in the northeastern state of Maranhão.
On 4 November an Amnesty International Brazil press release provided an update regarding the case concerning the   murder of human rights defender Marielle Franco and her driver, Anderson Gomes,  stating that 600 days is too long to accumulate questions and not answers. Earlier this year, Amnesty International, in the Labyrinth Marielle Franco action, highlighted 23 open-ended questions.  Since then only some have been answered and crucial questions remain unanswered. There is now a second petition. Please  sign the petition: Who killed, who had Marielle killed, and why?
English versions of the articles available via the links in the paragraphs above and  below can be found via https://anistia.org.br/   and clicking on the press release link at the bottom of the page.
Amnesty International calls  on the Brazilian State to protect the life and physical integrity of the porter who testified in the case of the murder of Marielle Franco and her driver, Anderson Gomes. The witness had his name, neighbourhood and family routine revealed in an article in the magazine Veja published on 8 November 2019.
CHILE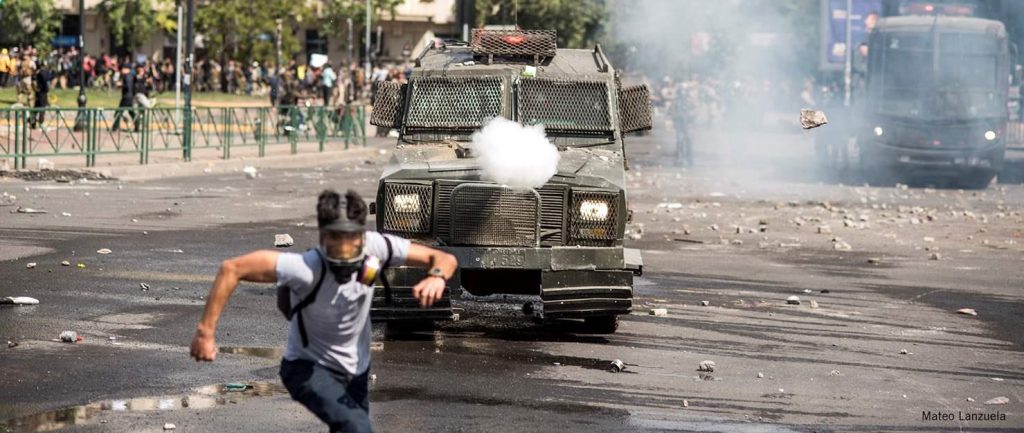 In a press conference on 21 November, Amnesty reported the results of its fact-finding mission into the human rights abuses committed by the Chilean security forces during the widespread anti-government protests.  Amnesty found that the forces had carried out unnecessary and excessive force with the intention of injuring and punishing protesters, resulting in the deaths of five people and the torture, ill-treatment and serious injury of thousands of others.  Following an all-party agreement to hold a referendum in 2020 about a new Constitution (one of the main demands of the protesters) and the ending of the state of emergency (effectively removing the army from the streets), we have been asked to take no further action on the Urgent Action in our last newsletter.  We await a further request for action in response to the findings of the fact-finding mission.
BOLIVIA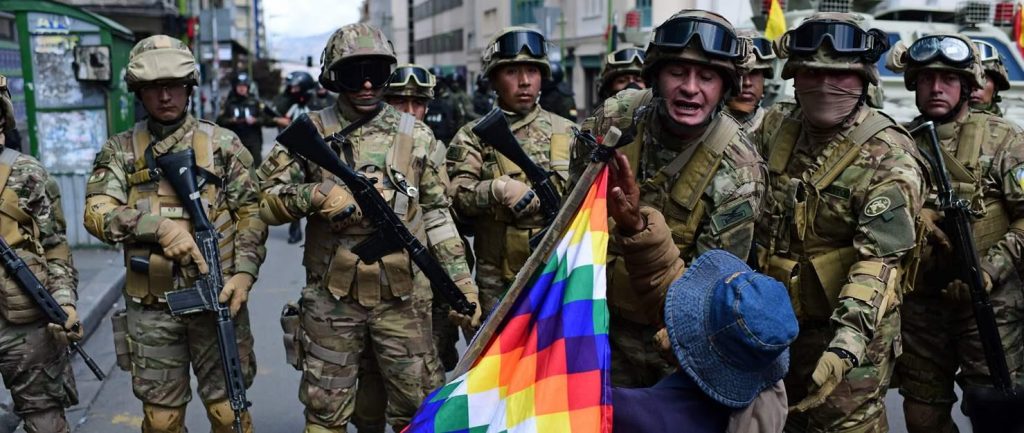 Amnesty has expressed its concern about a new Bolivian government decree which allows possible human rights violations and crimes under international law committed by members of the Armed Forces to go unpunished, opening the way for acts of violence to be treated with impunity. It has called on the Bolivian authorities to repeal the decree and ensure that the security forces act in accordance with international rules and standards on the use of force and protect the human rights of all protesters irrespective of their political opinions.
It has also called on the authorities to investigate all acts of violence committed in the context of the social and political crisis that led to the resignation of President Morales following the October elections, to establish criminal responsibility as appropriate and to protect the population from such acts.
VENEZUELA
Juan Requesens, a member of the Venezuelan National Assembly, has been in pre-trial detention since his arbitrary detention on 7 August 2018.  His hearing has been postponed numerous times.  Yesterday, according to media reports, a hearing did take place but was then adjourned until tomorrow.  Representatives of the diplomatic community were refused entry.  The justice system in Venezuela constantly fails to comply with procedural time limits and the right to a fair trial without undue delays.  Judges regularly postpone hearings, often because the officers controlling the detention of the defendants fail to allow their transfer to their hearings, or because prosecutors do not show up before the court.  Please use this Urgent Action to call for Juan Requesens to have a fair trial without undue delays.  Letters should be sent to the Venezuelan Embassy in London (1 Cromwell Rd, Kensington, SW7 2HW) for onward transmission as there is still no postal service between the UK and Venezuela.
ECUADOR
The UN High Commissioner for Human Rights, Michelle Bachelet, has called for an independent, impartial and transparent investigation into allegations of human rights violations and abuses committed during the October protests in Ecuador. This followed a mission dispatched to the country by the UN Office for Human Rights.  Bachelet denounced the "high human cost", of the unrest and urged all actors to engage in dialogue to prevent new conflicts and forge an inclusive society "with full respect for its multicultural nature".
All the best,
South America Team – Richard Crosfield (Colombia, Argentina), David Palmer (Brazil) and Graham Minter (rest of South America).
And please don't forget that you can follow us on Twitter  at https://twitter.com/AIUKSthAmerica and our Facebook page https://www.facebook.com/amnestyinternationaluksouthamerica/