This month we bring you news from Colombia, Venezuela, Ecuador, Peru, Brazil, Chile and Argentina. There is good news from Venezuela, Brazil and Chile and Gustavo Gatica. We have a new Amnesty report on the National Strike in Colombia and another from Human Rights Watch on abortion rights in Ecuador. We look at the secret activities of the UK's National Crime Agency and question its role in the excessive use of force by the Colombian police, whom it has trained. Updates include police killings in Brazil, inmate deaths in Ecuadorian prisons and forced displacements and killings of human rights defenders and social leaders in Colombia.
COLOMBIA
 Amnesty International's new report Cali: In the epicentre of repression examines how the Colombian authorities violated the human rights of peaceful demonstrators in Cali and elsewhere during the National Strike. The security forces, in particular members of the police's Mobile Anti-Riot Squad, used excessive and unnecessary force to disperse them. Under the pretext of restoring order, terrible injuries were inflicted on hundreds of people and dozens of young people lost their lives.
The UK's National Crime Agency (NCA) trained the Colombian police in a multi-million pound 5-year programme shrouded in secrecy. The NCA programme in Colombia "engaged" with "Colombian law enforcement agencies to improve their capability", according to UK government documents seen by Declassified. The aims included "specialist cadres of police to be trained in priority areas of intervention" alongside "trusted relationships formed with key units and individuals". The NCA's lack of transparency is particularly worrying, raising questions over its involvement with police in their excessive use of force against peaceful demonstrators in Colombia.
28 human rights defenders/social leaders were killed in the January-March quarter of 2021, according to Programa Somos Defensores (We are Defenders Programme) Nine of them were indigenous leaders. Most of the known perpetrators were successor paramilitaries, while the ELN (National Liberation Army) guerrillas and Security Forces were also responsible for killings. Many of the killings occurred in regions where armed groups are fighting over illegal and legal economic activities.
Commenting on the 106,000 people forcibly displaced in 2020, the Internal Displacement Monitoring Centre states: 'Clashes between FARC dissidents, the National Liberation Army (ELN) and paramilitaries took place throughout the year in the Pacific coast departments of Chocó, Nariño and Cauca, and in Antioquia and Norte de Santander. The same departments recorded most internal displacement. African-Colombian and indigenous people represented the majority of those newly displaced.'
VENEZUELA
Venezuelan migrants have been deported from Chile: The Chilean government must end summary deportations of Venezuelans and ensure that all deportations comply with international human rights law. The government announced that it planned to deport 1,500 people during 2021. According to the Jesuit Migrant Service (SJM), the government had deported 294 people; in most cases, without judicial control. Most were Venezuelan women.
Good news! Defender for the rights of women and girls is free: Venezuelan professor and human rights defender Vannesa Rosales was released on July 21, after spending nine months in detention, six of which were under house arrest. She was criminalized for her work as a defender of sexual and reproductive rights in Venezuela. During the preliminary hearing held on July 21, the court dismissed the accusation and closed the case against Vannesa. Thank you very much to all who sent appeals!
The International Criminal Court and Venezuela: The situation in Venezuela, a member country of the International Criminal Court (ICC), is under review. The final decision will determine whether a formal court investigation is warranted. The prosecution reported that, based on the information to which it had access during its preliminary examination, it had found reasonable grounds to believe that crimes against humanity had been committed in Venezuela.
ECUADOR
In a new report "'Why Do They Want to Make Me Suffer Again?' The Impact of Abortion Prosecutions in Ecuador", Human Rights Watch has documented how Ecuador's laws criminalising abortion violate the rights and risk the lives and health of women and girls. According to the report, these laws are having widespread harmful consequences, costing lives through increased maternal mortality and morbidity, cutting women and girls off from essential services, and undermining broader efforts to promote sexual and reproductive health. Women and girls charged with abortion often experience violations of their rights to medical confidentiality and due process, and face significant obstacles to accessing quality legal representation.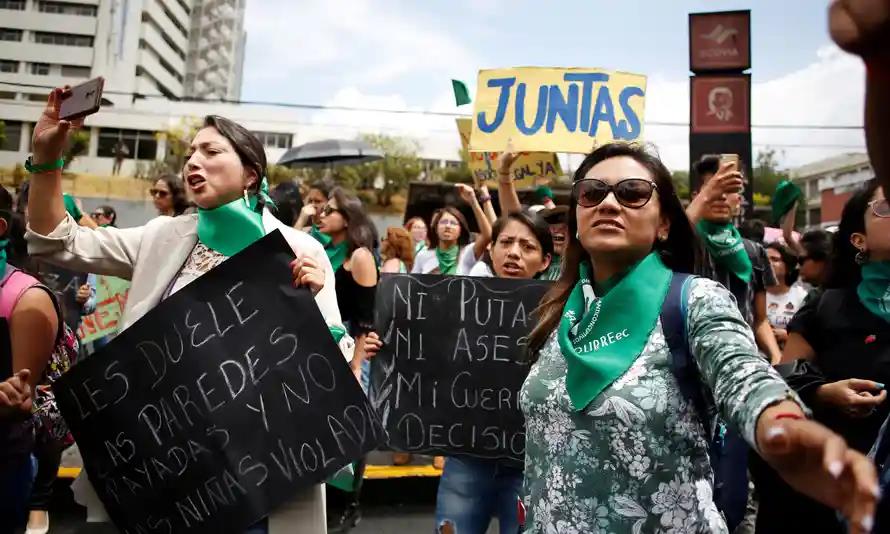 27 inmates were killed in riots in two Ecuadorian jails on 22 July, forcing the government to declare a state of emergency.  President Lasso issued an order "to mobilise all necessary human and economic resources to re-establish order" in the prisons.  Ecuador's prison system is burdened by overcrowding and staffing shortages.
PERU
Pedro Castillo was sworn in as Peru's new President on 30 July.  Despite having campaigned as the candidate of Peru Libre, a far-left party, Castillo softened his position for the second round of voting, leading to expectations that he would lead a more moderate left-wing government.  However, these hopes appeared to have been dashed by his appointment of Guido Bellido, a far-left figure as prime minister, as well as several others from the far-left. Bellido has expressed homophobic and misogynistic views on social media, attacking local politicians known to be homosexual or for promoting what he considers to be a "pro-gay agenda".  After apparent initial hesitation, some key moderate figures have agreed to take up cabinet positions, including to the key posts of Minister of Economy and Finance and Minister of Justice and Human Rights.
BRAZIL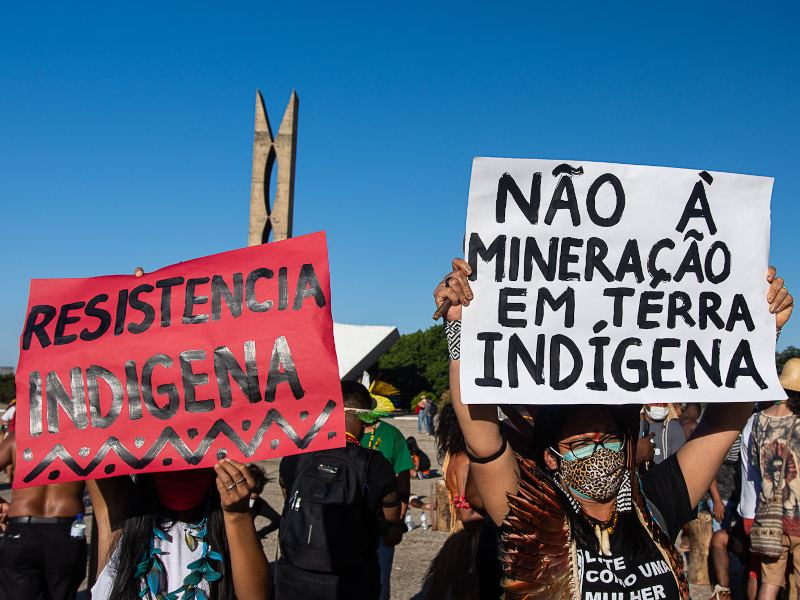 Good news! After months of campaigning, Amazon Watch report that the mining company Anglo American finally responded to the demands of Indigenous peoples and took action. It withdrew 27 mining research permits which were slated to overlap Indigenous lands in Brazil, including the Munduruku territory of Sawré Muybu. These permits were a major threat to Indigenous peoples, as well as their territories and livelihoods.
Official data show that police killed 6,416 people, 78% of them Black, in 2020. Both murders and police killings increased in 2020 on 2019. The increased violence is attributed to the relaxation of gun control, with the result that the number of firearms sold in the year, at 200,000, was double that of the previous year.
In Brazil, 11,088 square km of protected areas and indigenous lands in the Amazon rainforest were lost in 2020 – equivalent to the size of Jamaica and the highest amount lost in the last 12 years.
ARGENTINA
Last July, Argentina introduced new ID cards for non-binary people, becoming the first country in Latin America to provide these options. Unlike the United Kingdom, ID cards are compulsory in Argentina, with the need to identify with a gender when you are born. Residents have only been able to select "male" or "female" so far. You can find out more here.
CHILE
Amnesty International Chile delivered over 206,000 signatures gathered for Gustavo Gatica during the Write for Rights Campaign. Gustavo himself joined Section colleagues at the first offline event since the pandemic began, where he also received thousands of solidarity messages, both as written messages and voicemail which he can listen to. Gustavo and Section staff then met with Jorge Abbott, National Prosecutor, and target of our global campaign; he showed solidarity with Gustavo and committed to keeping commanders within the scope of their investigations.
Primary elections were held in Chile two weeks ago ahead of the November elections. The independent candidate Sebastián Sichel standing for Chile Vamos won the Presidential primary as candidate of the right-leaning coalition, while Frente Amplio Deputy Gabriel Boric was chosen for the left-wing Apruebo coalition. You can find out more here.