Hello
Welcome to the latest news from your local Amnesty Group
Our next meeting is Thursday, 10th July 2014 at 7.30pm at Moordown Community Centre, Bournemouth. We didn't appoint a "Chair" at the recent AGM, as Ted Stevens has stood down. Hopefully we will resolve this issue at the meeting next week.  Please come along if you possibly can.
Remember, we have no meeting in August
Cuban Urgent Actions
Sue Bingham, country coordinator for Cuba, returned to give a fascinating talk and update at our May meeting.  Sue has done a tremendous amount of work, and visited Cuba numerous times, to ensure we are kept up to date with campaign work. Ironically, since her visit, Amnesty International has issued two Urgent Actions relating to prisoners of conscience in Cuba. Sue has sent us some model letters, plus the original Urgent Action details, and urged us to do something if we can.
Please go to our blog http://amnestyat50.co.uk/cuban-urgent-actions for the downloads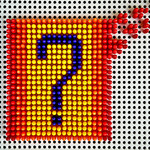 Early Summer Quiz
A combination of putting on the Art Exhibition and our previous venue closing their function room meant the Spring Quiz didn't happen. However, we had a successful "early summer" quiz at a new venue – Ye Olde Starre Inne – with your favourite host David Brown.
Despite competition from  Uruguay v Costa Rica in the adjoining bar David kept us scratching our heads and arguing amongst our teams!  With England starting their campaign later in the evening – that moment of soon to be dashed hope and expectation – it was perhaps unsurprising numbers were a bit lower. But we still made over £150 – again more details on our blog…
http://amnestyat50.co.uk/summer-quiz-2014
Bric-a-Brac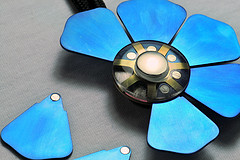 In the past we held many stalls at Trade Union Conferences when they visited Bournemouth, plus we had our own Garden Party. Times have changed, but May and Ted still keep the flag flying at a few Community Fairs – such as in Winton, Boscombe and now Muscliff  Funday!
So if you have any second-hand books, jewellery (even broken), scarves, handbags (particularly evening), bric-a-brac or other knick-knacks in any condition that you wish to donate, please let May Stevens know (01202) 510886. They can collect.
Street Collections and other Events
We have three street collections lined up over the summer. Street collections are a very strange experience – you can get to feel totally invisible without taking anything illicit! You only need turn out for an hour or two and its very much a case of the more the merrier. They do generate valuable income  and exposure for the group.
They are at…
Christchurch Street Collection (Saxon square) Saturday 26th July 2014
Wareham Street Collection  Saturday 6th September 2014
Bournemouth Street Collection (Square) Saturday 27th September 2014
If you would like to be involved (particularly for Christchurch and Bournemouth) and haven't previously, please reply to this newsletter. Thanks
Just a brief note to say the photographic exhibition at Poole Lighthouse is still "being discussed". We are very disappointed that for various reasons it isn't happening, as planned, this Autumn. Hopefully we will have something more definate to say next time.