At our July meeting we did a substantial amount of letter writing (for us!). In the curious absence of Urgent Actions or news from our other campaigns, we revisited some ongoing pages from the A.I.U.K. site.  The letters are all edited versions of what you can find on the site – and again you can personalise them further yourself.
Teacher jailed for Waving a Flag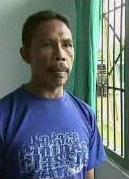 Johan Teterissa, a primary school teacher, is serving a 15-year sentence for leading a peaceful protest in 2007. He was arrested with 21 activists during a government-organised event in Ambon, the capital of Maluku province, attended by the President of Indonesia. The protestors performed a traditional war dance and unfurled the Benang Raja flag, perceived by government authorities to be a symbol of the Republic of South Maluku independence movement. He never received medical treatment for the injuries he sustained after being tortured in the early days of his detention.
There is some background information here.
Please write:- Johan Teterissa letter
Imprisoned for Peacefully Calling for Change
On the morning of 26 October 1999, a group of 30 young people belonging to the Lao Students Movement for Democracy (LSMD) gathered in front of the National Assembly building in the Lao capital, Vientiane to call for peaceful political, social and economic change. As they attempted to unfurl banners they were quickly surrounded by policemen and five of the protesters – Thongpaseuth Keuakoun, Seng-Aloun Phengphanh, Bouavanh Chanmanivong, Keochay and Khamphouvieng Sisaath – were arrested and sentenced to long terms in prison for treason.
Less than two years later, 40-year-old Khamphouvieng Sisaath died in custody after he was ill-treated by prison guards. He had been tied spread-eagled to a post in the prison yard and left in the hot sun for hours until he died of heat exhaustion. No investigation is known to have been carried out into the circumstances of his death.
There is some background information here.
There are two letters calling for the release of the two remaining in prison – Thongpaseuth Keuakoun and Seng-Aloun Phengphanh. The letters are to the Minister of Foreign Affairs and the ironically called Chair of National Steering Committee on Human Rights.
Gambia: Release journalist Ebrima B. Manneh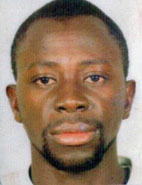 Ebrima was arrested by plainclothes police at the offices of the pro-democracy newspaper, Daily Observer. The police officers were thought to be from the National Intelligence Agency (NIA), though they have since denied any involvement in his arrest.
After repeated attempts by Ebrima B. Manneh's family and many fellow journalists to find out what happened to him, the government issued an official statement on 21 February 2007 denying any involvement in his arrest or any knowledge of his whereabouts. Nevertheless, in July 2007, a year after his arrest, he was reportedly treated for high blood pressure at a hospital – with an escort from the Police Intervention Unit (a branch of the Gambian Police Force). In June 2007 the Media Foundation for West Africa filed an application on Ebrima B. Manneh's behalf with the Community Court of Justice of the Economic Community of West African States (ECOWAS), summoning the Gambian government to answer for his disappearance.
There is some background information here.
The letter is actually to the Gambian High Commissioner in London.