Welcome to the latest newsletter.
The next meeting  is on Thursday 7th July 2022 7.30pm  at Moordown Community Centre. But next Saturday 9th July we have a stall at….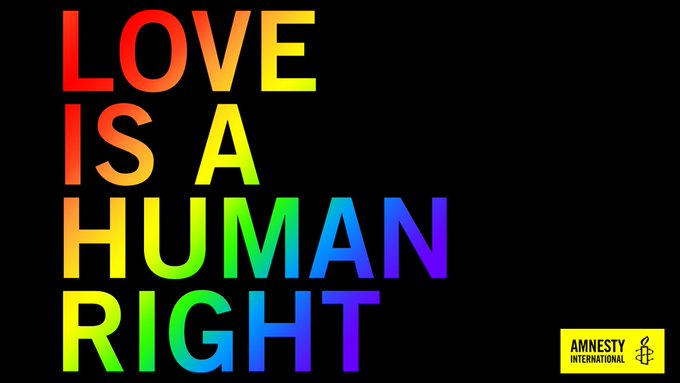 BourneFree 2022
This is Bournemouth's Gay Pride event; an annual celebration of all diversities that live in Bournemouth and surrounding areas. We had a stall at BourneFree for 5 consecutive years until lockdown ended all events in 2020. In many countries the LGBTI+ community are persecuted and, sadly, there are always cases we can feature. Unlike some events we do, its relatively easy to get cards signed and have conversations about Amnesty International and the work we do.
Previous Pride events were in Bournemouth Gardens, and attendance was free. This year its held in Meyrick Park and there is a charge to enter. Hopefully it will be as successful as previous years.
https://bournefree.co.uk/
Dom Phillips and Bruno Pereira
Amnesty International has issued an Urgent Action, following the discovery of the bodies of Bruno Pereira and Dom Phillips in the Brazilian Amazon. On 15 June, the Federal Police reported that one of the two people arrested on suspicion of involvement in their disappearances confessed to having murdered them, and that remains found in the forest had been forwarded to forensics.
Authorities have made stigmatizing statements against Bruno and Dom, issued contradictory information, and conducted a belated investigation without sufficient resources or transparency. We urge the General Prosecutor of the Republic to guarantee a prompt, thorough, impartial, and independent investigation into this case, and bring those suspected of criminal responsibility to justice.
Please take action sending the template letter or in your own words.  https://www.amnesty.org/en/documents/amr19/5719/2022/en/
Morad Tahbaz
In April, following the release of Nazanin Zaghari-Ratcliffe and Anoosheh Ashoori after years of detention in Iran, we reminded you of the blight of Morad Tahbaz and Mehran Raoof, They are both British nationals still arbitrarily detained in Iran.
Amnesty International is still campaigning on behalf of both. Morad Tahbaz was part of a group of conservationists who were tracking endangered wildlife in Iran. He was arrested,4 years ago, and unjustly charged with "cooperating with a hostile state against the Islamic republic" and sentenced to 10 years in prison. He is currently detained in the notorious Evin prison in Iran.
Morad is also unwell. He has cancer and his family are increasingly worried for his welfare. He has lost a significant amount of weight and is denied adequate medical care and treatment. Please add your name to an online petition to the Foreign Secretary to help free Morad.
https://www.amnesty.org.uk/actions/FreeMorad
Algeria: Quash Whistle-blowers Death Sentence
Whilst there has been justifiable outrage at the death sentences passed on two British subjects recently,  thousands of people remain on death rows awaiting execution in prisons around the world. Many hundreds are still executed in a minority of states every year.
One man on death row in Algeria is Mohamed Benhlima (above). In 2019, Benlima posted a series of videos online exposing corruption among high-ranking army officials. He also participated in the Hirak protest movement calling for reform of the political system. At that time, he was informed that his name was on the military wanted list, and he fled to Spain, where he applied for asylum.
Unfortunately Mohamed Benhlima was deported back to Algeria in March. Last month he was told he had been sentenced to death in absentia, while still an asylum seeker in Spain, on charges of espionage and desertion. Email Algerian authorities and call on them to quash this death sentence.
https://www.amnesty.org.uk/urgent-actions/quash-whistleblowers-death-sentence