Welcome to the latest newsletter from your local Amnesty International group.
For a variety of reasons we won't be meeting in March. We next meet Thursday  April 7th, at Moordown Community Centre, 7.30 – 9.30pm.
Stop the People Smuggling Business Booming
The people smuggling business is booming, and thanks to the UK government it's about to get another boost – unless we act now. The government is pushing through damaging legislation called the Nationality & Borders Bill. If passed, it would mean more people seeking safety will be forced into the hands of people smuggling gangs – who value profit over safety.
Providing asylum for those fleeing conflict and persecution is a responsibility shared by all countries – including the UK. But if this Bill is passed into law – it would mean the current policy of refusing any safe routes to seek asylum would be extended. UK rules require asylum claims to be made in this country – and yet there are no visas available for anyone to come to the UK to seek asylum.
Learn more and email the Prime Minister now – and ask him to revise the Bill and stop the people smugglers from profiting even more.
https://www.amnesty.org.uk/actions/smugglers
South America Newsletter February 2022
Ther latest newsletter from the South American team is on the website. This month there are updates on developments in Colombia, Brazil, Venezuela, Paraguay, Chile, Peru and Bolivia, including some good news from Peru and Paraguay.
Demonstrations have taken place in Colombia to condemn the many people killed or disappeared in clashes near the Venezuelan border.
Since the newsletter was published there is a new urgent action from Columbia (see below)
https://amnestyat50.co.uk/south-america-newsletter-february-2022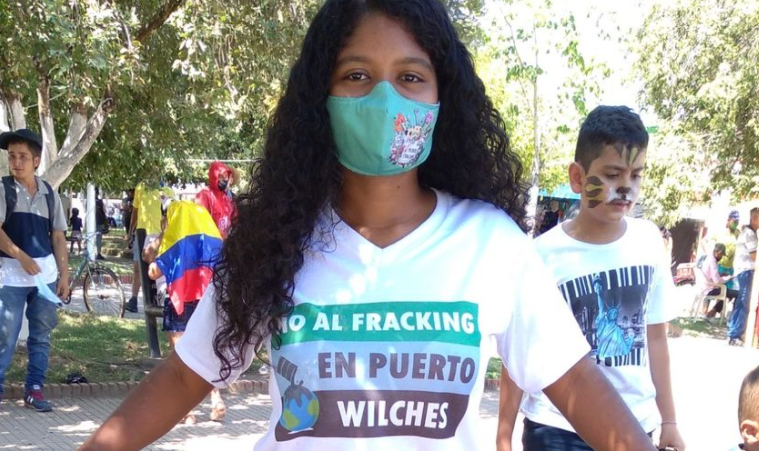 Yuvelis Natalia Morales
'Defending human rights and the environment in Colombia should not be a death sentence. There must be guarantees and protection for those who speak out against economic and political interests that attack human rights and the environment.' 
Last May Amnesty asked us all to take action by signing a letter to the Congress of Colombia, asking them to protect human rights defenders and the environment. The incidents of murder of human rights defenders in Colombia is appallingly high. There is currently an urgent action urging authorities ensure the safety of all human rights defenders in the Magdalena Medio region.
These human rights defenders have been subject to multiple threats in recent weeks. On 9 February unknown men broke into the house of the 21 year old environmental defender Yuvelis Morales. She had received a death threat the day before and was forced to leave Colombia. On 7 February several human rights defenders of the region were also targeted in a pamphlet circulated by an armed group self-identified as Autodefensas Unidas de Colombia ordering them to leave the area or face the consequences.
Read more and download a sample letter