Welcome to the latest newsletter from your local Amnesty International group.
We next meet at Moordown Community Centre on January 6th; but a week today you can join us at Bournemouth Library for….
Write for Rights 2021
We are delighted to announce that Bournemouth library have welcomed us back to hold Write for Rights (W4R) in their foyer.. We are booked on
Saturday 11th December 2021 11am – 1.00pm
W4R is Amnesty International's annual campaign, sending greetings cards to prisoners of conscience and other human rights defenders around the world.  In 2019, more than 6.5 million messages of support and appeal letters were sent during the W4R campaign. They made a big difference to the people and communities confronting injustice and facing human rights violations.
We have tried numerous venues around Bournemouth over past 20 years, most outside and invariably cold or wet, sometimes both. Our W4R in Bournemouth library in 2019 was by far our most successful. So after last years enforced break it will be great to be back. Please let us know if you would like to help, or just come and say hello and sign a card yourself.
Bournemouth Library Entrance Foyer, The Triangle, Bournemouth  BH2 5RQ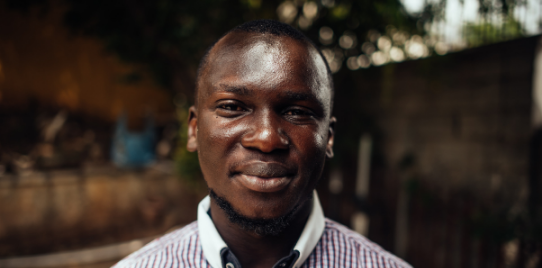 Imoleayo Michael – "I'm not a criminal. I only protested for the betterment of my fatherland."
Imoleayo Michael, featured in the  the W4R Campaign
In October 2020, Imoleayo was among scores of young people who took to the streets in Nigeria to protest against violence, extortion and killings by the Special Anti-Robbery Squad (SARS).As a professional computer programmer, Imoleayo used his skills to promote the protests on Twitter and Facebook, using the viral hashtag #EndSARS.Two weeks later, in the middle of the night, 20 armed men raided his home. They smashed his bedroom window and pointed a gun at him. After seizing his mobile phones and computer, they then locked his wife, elderly mother and seven-month-old son in a room and cut off the power supply to the streetlights around his house.

They took Imoleayo to state security service headquarters where they held him in an underground cell for 41 days without access to a lawyer or his family. While there, he was cuffed, blindfolded and chained to a steel cabinet. He was also forced to sleep on the floor and security officers interrogated him a total of five times.

Imoleayo suffered pneumonia and was eventually released on bail in December 2020. Now, he's facing trumped-up charges of 'conspiracy with others to disturb public peace' and 'disturbing public peace'.
As well as supporting Imoleayo and others by sending them cards of support, you can take action online. Email the Nigerian authorities demanding they drop the charges against Imoleayo
https://www.amnesty.org.uk/write-for-rights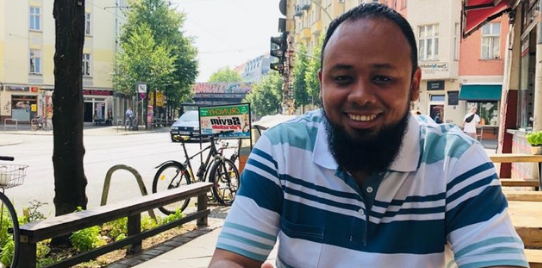 Mohamed Baker – "For the first time I am in the role of the victim instead of..[supporting] victims"
Mohamed Baker, featured in the W4R Campaign
After dedicating his life to human rights work in Egypt and representing people whose rights have been taken away, Mohamed Baker has now found himself locked up.
In September 2019, he went to the prosecutor's office to defend his friend and was arrested himself. The authorities made false, terrorism-related accusations against him and put him straight in jail. Mohamed heads up the Adalah Center for Rights and Freedoms, which supports human rights and people jailed unjustly.
In jail, Mohamed has suffered cruel treatment time and time again. The authorities didn't let him see his dying father. They have kept him in a cramped, dirty cell. He doesn't have a bed or a mattress to sleep on, or access to hot water. They have deprived him of outdoor exercise, and they won't even let him have family photos.
Mohamed has done nothing wrong. He has a job to do and a life to live. Outside of work, he is a cat lover and a football fan. He plays squash and rides motorbikes. But at the moment he can't do any of that.
Despite this, Mohamed still has hope. "One day… we will continue our work [to establish] free societies," he says.
As well as supporting Mohamed and others by sending them messages of support, you can take action online. Sign an online petition calling on the Egyptian authorities immediately release Mohamed.
https://www.amnesty.org.uk/write-for-rights
South American Newsletter December 2021
There is the latest newsletter from the team on the website. This month there are updates on developments in Colombia, Brazil, Paraguay, Peru, Bolivia, Chile, and Venezuela.  Amnesty International has released its latest report on the excessive use of force by Colombian authorities during the national Strike, where over 100 people suffered from eye trauma or got seriously injured.
During November, military police and criminal gangs threatened and attacked indigenous people in various communities in the Amazon region in Brazil;  Amnesty International has launched a new Urgent Action calling on the Peruvian authorities to allow humanitarian immigration status to asylum seekers.
https://amnestyat50.co.uk/south-america-newsletter-december-2021