Welcome to the latest newsletter.
Our usual newsletter schedule, like our meetings, has been somewhat disrupted of late. This issue flags up some pending dates and links to campaigns, talks and other events.
The newsletter is being sent out as we hear the awful news that Nazanin Zaghari-Ratcliffe has been sentenced to another year in prison – plus a further year unable to leave Iran. Having campaigned for her release over the past 5 years we feel desperately sad and angry. But she is one of many detained in Iran and around the world for unjust reasons. The work  Amnesty International continues.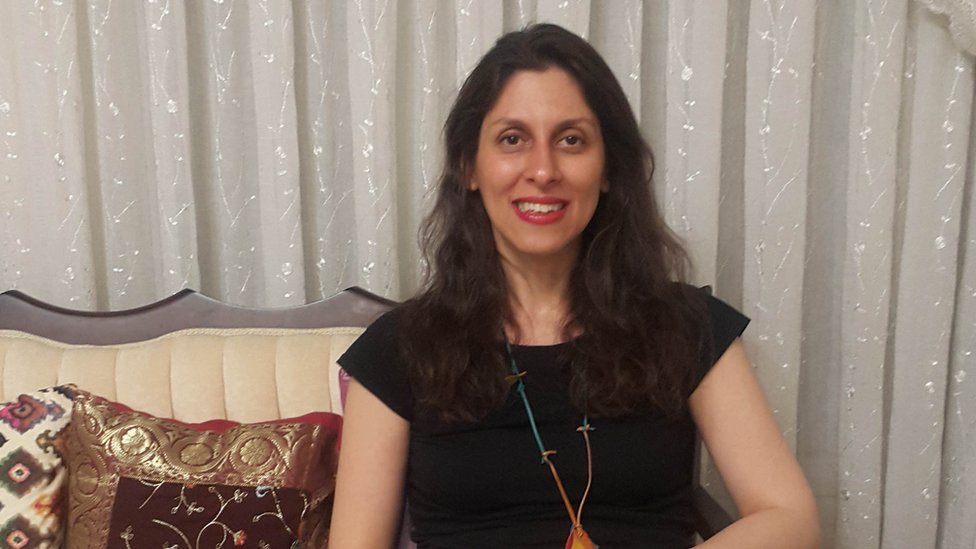 Nazanin Zaghari-Ratcliffe
Join us on June 10th in Bournemouth Gardens
One of the worst acts of human rights violations took place at Tiananmen Square, China in early June 1989. Hundreds of people lost their lives at the hands of the Chinese military. On the first anniversary of those awful days the group planted a white flowering cherry tree in the lower pleasure gardens in Bournemouth. White is the Chinese colour of mourning.
In the immediate years afterwards we held vigils to mark the anniversary as part of our June meeting (we used to meet in Bournemouth Centre, a short walk away). This included poetry readings. We have had occasional revisits over the past 31 years, but none for some time.
We are planning to re launch our first "in person" gathering with a vigil early evening on Thursday June 10th. This is in the early stages of planning, and obviously dependent on events outside our control. But, as with previous events here, its likely to include readings and some form of action. More about this next month, but put the date in your diary.
Speaker on Modern Slavery
Slavery did not end in the 19th century. Today, there are more slaves in the world than ever before. The Freedom Ride is being undertaken by Simon John (Secretary of the Thetford Amnesty Group). He will cycle from Land's End to John O'Groats, to raise awareness of modern slavery, talking to many interested groups and organisations and fundraising for Anti-Slavery International.Modern slavery is the total control of one person by another for personal or commercial gain. It is enforced by violence or its threat. Modern slavery is all around us, but often just out of plain sight. Simon has some talks to Amnesty groups the week before he starts his ride (see the Festival of Justice link above). But we have arranged with him to join a talk he is doing on
Tuesday 11th May at 7.30pm
Please reply to this newsletter if you would like to attend so we can send you the link.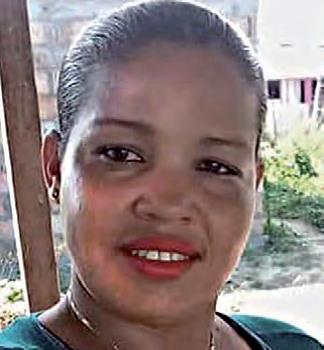 Carlota Isabel Salinas Pérez, Women's Rights Defender. Killed by gunmen 24 March 2020 in San Pablo, Bolivar
South America Newsletter
The April edition of the South America Regional Newsletter is on the website. It highlights that 177 human rights defenders were killed in Colombia in 2020, including Carlota Isabel Salinas Pérez, above.
Our group has focused on South America since its inception, which is also reflected in our case file, Marielle Franco, another human rights defender (and local politician) who was murdered alongside her driver Anderson Pedro Gomes.
The newsletter reports that Amnesty International delivered a petition signed by over a million people marking the 3rd anniversary of the murders.  Also in Brazil there are reports on the tragic impact of the spread of Covid-19 and the debacle of their vaccination strategy, where their President continues to oppose vaccinations.
On 25 March, Amnesty launched a new report "Vaccines in the Americas. Ten Human Rights Musts to Ensure Health for All".  The report analyses the vaccination plans against COVID-19 and the implementation of these plans.  Amnesty is calling on States to comply with international human rights standards. There is a link to this in the newsletter.
https://amnestyat50.co.uk/south-america-newsletter-april-2021
Europe Newsletter
The March edition is still very relevant and has a large update on Turkey. It also has a link to a petition for the release of three teenagers, referred to as the El Hiblu 3.
In Malta, three African teenagers stand accused of terrorism. They were among a group of migrants who fled Libya on a rubber boat on the 26th of March 2019. At risk of drowning, 108 people were rescued by the crew of the cargo ship El Hiblu 1. Instructed by an aircraft of the European military operation Eunavfor Med, the crew sought to return the rescued to Libya, a war-torn country where migrants live in appalling conditions.
The migrants protested their return and convinced the crew of El Hiblu 1 to steer north, to Malta. During the protest nobody was hurt and nothing was damaged. Yet three African teenagers – who had acted as interpreters – were arrested upon arrival and detained for 7 months. Now before a Maltese court, the El Hiblu 3 face serious charges of terrorism and could, if convicted, spend many years in prison.
https://amnestyat50.co.uk/europe-newsletter-march-2021