September 2023
Chow Hang-tung remains in prison waiting for her appeal against her conviction in March. Other charges remain against her.
In June The Working Group on Arbitrary Detention of the U.N. Human Rights Council found that Chow Hang-tung's imprisonment is a breach of the International Covenant on Civil and Political Rights, which China signed in 1998. The U.N. group has sharply criticized the new national security law that China imposed on Hong Kong, and under which Ms. Chow is being prosecuted. The group concluded Ms. Chow should be freed.  On 4th June Chow Hang-tung went on hunger strike in prison for 34 hours to mark the 34th anniversary of the Tiananmen crackdown. 
Chow Hang-tung was awarded the Gwangju Prize for Human Rights by the South Korean May 18 Memorial Foundation in May 2023. The Gwangju Prize is awarded to individuals and organizations who have contributed significantly to the development of human rights, unification, solidarity, and peace.
March 2023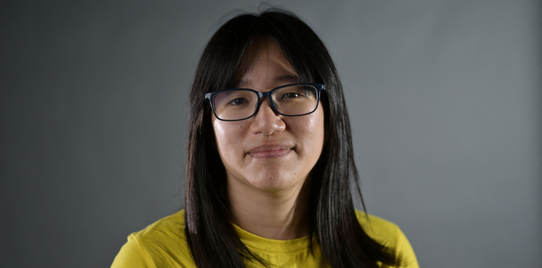 Chow Hang-tung, 38, a prominent Hong Kong pro-democracy activist and former vice-chairperson of the Hong Kong Alliance in Support of Patriotic Democratic Movements in China is back in prison. This is her third prison sentence. Along with Tang Ngok-kwan and Tsui Hon-kwong she was sentenced to four-and-a-half months.
Chow Hang-tung, along with six other Hong Kong pro-democracy activists, were found guilty of "not complying with a national security police request for information", under the city's controversial national security law.
The activists were charged in connection with the annual vigil held in Hong Kong's Victoria Park to commemorate the victims of the 1989 Tiananmen Square massacre. The vigil had been banned by Hong Kong authorities in 2022, citing concerns over the spread of Covid-19, but many Hong Kongers defied the ban and attended the event anyway.
The convictions have been widely criticized by human rights groups and democracy advocates around the world. Many see them as part of a broader crackdown by the Chinese government on Hong Kong's freedoms and autonomy, which were promised to the city under the "One Country, Two Systems" framework.
Chow also faces a further ten years in prison under Hong Kong's draconian National Security Law, for allegedly endangering national security through her actions.
Tiananmen Square
Protests in China were largely student-led demonstrations calling for political and economic reforms – including free speech and a free press. An armed suppression ordered by the Chinese authorities, on June 4 and 5, 1989 led to a massacre of the unarmed demonstrators in Tiananmen Square. Reporters and Western diplomats in Beijing that day estimated that hundreds to thousands of protesters were killed, and as many as 10,000 were arrested. Despite efforts by the Chinese government to erase this event from history, it has inspired millions around the world to fight for human rights and democracy.
Annual Commemorations
The first commemoration of the Tiananmen Square massacre took place in Hong Kong in 1990, and Chow has been involved in recent annual commemorations, organizing the vigil on behalf of the Hong Kong Alliance in Support of Patriotic Democratic Movements of China. Each year on June 4th, people would gather in Victoria Park to light candles and demand accountability for those killed.
But in 2021, everything changed for Chow. After urging people on social media to light a candle at home in remembrance of Tiananmen, she was arrested. Chow became one of the victims of Hong Kong's new National Security Law, a sweeping piece of legislation that has eroded human rights and freedoms in Hong Kong, and essentially eliminated the right to peaceful protest.
In December 2021 and January 2022, Chow was initially convicted respectively for inciting and taking part in an unlawful assembly (the vigil in 2020) and sentenced to 12 months. A 15 month sentence was then added for organizing the vigil in 2021. She served a total of 22 months in prison
Chow's recent arrest was not unexpected, as she and other Alliance leaders have continued to be targeted for their involvement in these vigils. In a statement, Chow said that she was mentally prepared for being arrested, adding, "Fighting for democracy under dictatorship, arrest is inevitable. If I am going to be arrested, so be it. Sacrifice for democracy is worth it."
Since the passing of the National Security Law in Hong Kong, organizations that defend protest have found it almost impossible to work freely and without fear. Criticism of the government or political system can lead to harassment and prosecution. Amnesty International Hong Kong was forced to close its offices in 2021 due to the law, which has been used to justify censorship, arrests, and prosecutions of more than 300 protestors.
Chow Hang-tung remains a symbol of resistance and bravery in the face of oppression. Despite the risks involved in her activism, she has remained committed to fighting for democracy and human rights in Hong Kong. In a statement after the verdict, she said, "We will continue to fight for the freedom and democracy that we believe in. We will not be silenced or intimidated."
Protest is Under Threat
Protest is under threat around the world, from India to the UK. The silencing and shutting down of peaceful and legitimate protest is increasing the sense of powerlessness felt by many. However, we must remember that we are not powerless. As Chow notes, "The authorities won't be able to ban candlelight in every corner of Hong Kong." We must continue to fight for our rights and for democracy, even in the face of oppressive governments and laws.
The candle has always been a cherished symbol, close to the heart of Amnesty International. The Chinese proverb, "It is better to light a candle than curse the darkness," was used by Amnesty's founder, Peter Benenson. All Chow wanted was for people to light a candle for peace, but now she is trapped in a maximum security prison.
Chow's arrest is just one example of how the right to protest is being eroded worldwide. In the UK, for example, new Public Order legislation is granting police sweeping new powers to shut down peaceful protests and criminalize protesters. The passing of such laws threatens the rights of individuals to voice their opinions and express themselves freely.
Bournemouth, Poole & Christchurch Amnesty Group
A year on from the Tiananmen Square Massacre our group planted a cherry tree in Bournemouth Gardens, in June 1990. The photo below is the tree in April 2023 (its at the Square end, near the public toilets and BH2 complex)